Orpheus Descending
Tennessee Williams
Theatr Clwyd
Menier Chocolate Factory
–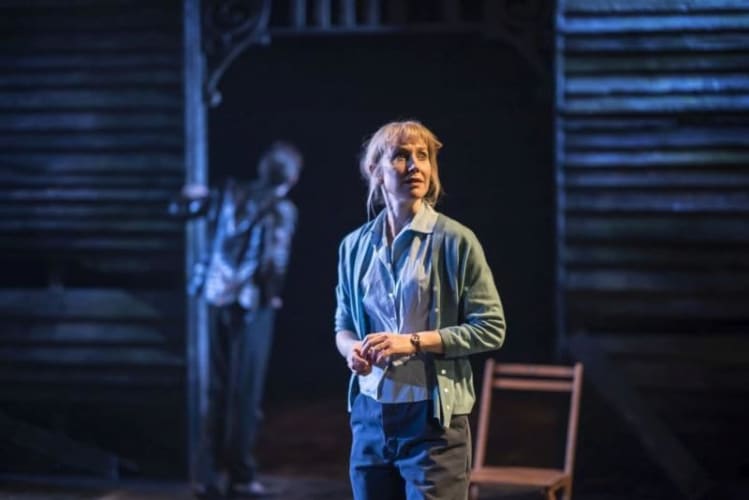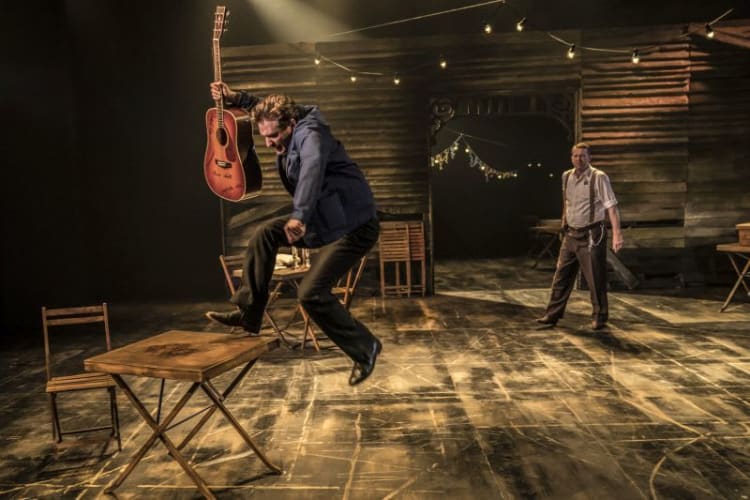 Orpheus Descending takes place in a dystopian Deep South town, clearly intended to bring to mind the Underworld into which the mythical Orpheus travelled. The mythic quality is established from the opening moments narrated by the Choctaw Crazy Conjure Man, a spirited witchdoctor played by Valentine Hanson.
Nobody in Two River County is happy, from a chorus of cackling harpies to mad, misused Carol Cutrere or dying Jabe Torrance and his sorely mistreated wife, Lady. This is the kind of town where background noises come not from birds and animals but hunters chasing escapees from the chain gang.
Their only hope for redemption arrives in the form of a newly arrived drifter, Seth Numrich taking the role of a blues singer going by the unmistakably resonant name of Valentine Xavier.
The back-story colours all that follows. This tells the tale of Lady's father, a bootlegger unkindly referred to in a town packed with vicious vigilantes as "The Wop".
While his home-brewed liquor provided a helpful service to the community during Prohibition, when the entrepreneurial Sicilian immigrant started selling to the black population, his redneck neighbours burnt his beer garden, killing him in the process.
That was some 15 years in the past. By the time that Xavier appears in town on his 30th birthday complete with his snakeskin jacket and guitar signed by musical greats, Lady is unhappily married to a former member of The Mystic Crew, an unruly branch of the Ku Klux Klan and, as such, one of her father's murderers.
She sees a chance of escape with the newcomer but so do several other competitors led by Jemima Rooper's outrageous Carol. This maneater may long since lost her grip on reality but viewers are more likely feel sympathy rather than threat as they witness this desperate woman's struggle to maintain self-respect in difficult circumstances.
While this may not be the best of Tennessee Williams's plays, it sends a powerful feminist message and the leading actors all excel under Tamara Harvey's direction.
In the central role of Italian-American Lady, Hattie Morahan balances the vulnerability of a female in a society where the breed is undervalued, showing a determination and powerful desire to avenge her father's murder with an inner strength that can even face down her self-important husband, the incarnation of evil, if you happen to come from a minority.
As the Orphean Xavier, Seth Numrich combines a generosity of spirit with acceptance of his character's inescapable, divinely-ordained fate.
Reviewer: Philip Fisher