Othello
William Shakespeare
Culturcated Theatre Company
Brockley Jack Studio Theatre
–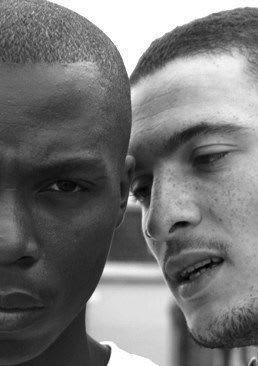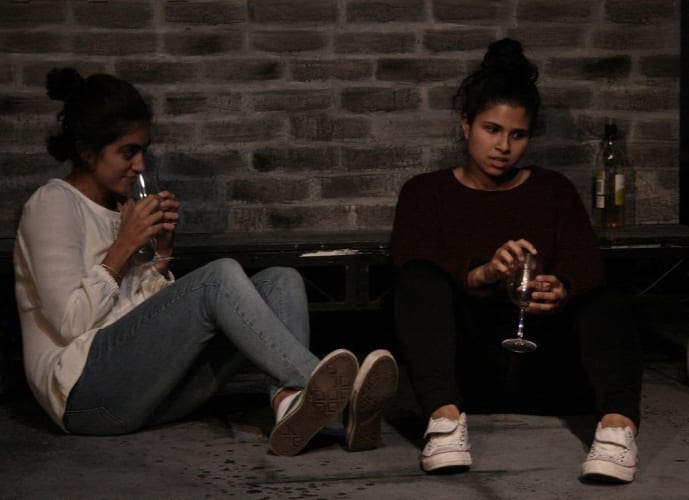 Whilst not going as far as hip hop reinterpretation Othello: The Remix, Culturcated Theatre Company has explored Shakespeare's The Tragedy of Othello, the Moor of Venice, to give it its full title, and come up with a rendering that is its own.
It is a vision that has emerged from a group of young people working with the text over the course of many months and seeing it in the context of contemporary gangs, honour killings, violence and relationships. Here Othello has been cut to two hours, re-set on a London housing estate and had embedded within it current cultural trappings and habits: mobile phones, social media, Desdemona and Emilia sharing a bottle of Pinot, and Cassio getting drunk on beer and shots.
In many respects Culturcated's approach works very well. "White ewe" Desdemona is from a traditional Asian family which goes some way to explain her family's dislike of the match with black Othello and making Brabantio her brother instead of her father puts him the same youthful generation.
Also the idea that Othello must have used drugs to get his girl is a real contemporary concern as is the habitual carrying of weapons. The graffiti'd estate backdrop achieves something of the claustrophobic ex–pat community in Cyprus.
Other things work less well. Sofia Stuart as Desdemona and Gary Roe as Cassio stand apart from the others in their consistently coherent delivery of the verse. Zainab Hasan and as Emelia and Elizabeth Alabi as Gratiana come in close behind them.
The handling of the verse is uneven amongst the rest of the cast made up of trained and untrained performers. Stresses appear in the delivery merely to punctuate the text with gestures, and trains of thought are occasionally sacrificed in order to insert a scoff. Put this together with some poor diction and the result is that some text is entirely lost to comprehension.
Cuts in the text, the youthful casting and the contemporary setting mean Othello's original position as one of royal lineage and official status has been changed and Iago treats him as a mate rather than someone of a higher rank. This diminishes Iago's malignancy and The Tragedy of Othello—honourable hero reduced to murderer—so the greater tragedy in this vigorous, raw Othello is the death of the innocent Desdemona.
Suitable for over 14s.
Reviewer: Sandra Giorgetti