Othello the Remix
GQ & JQ
Chicago Shakespeare Theater
Westside Theatre, New York
–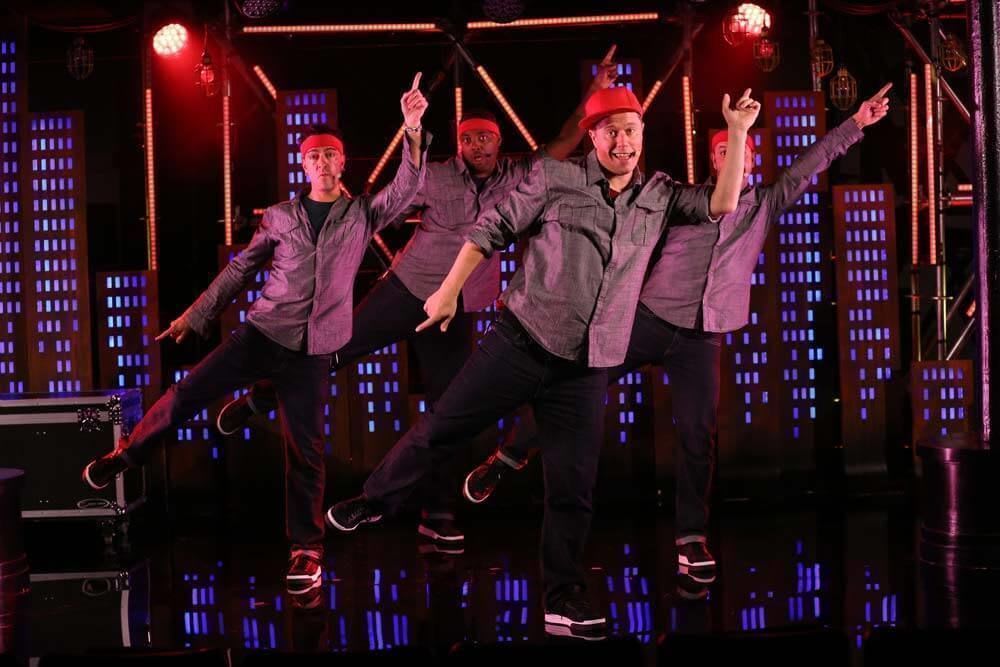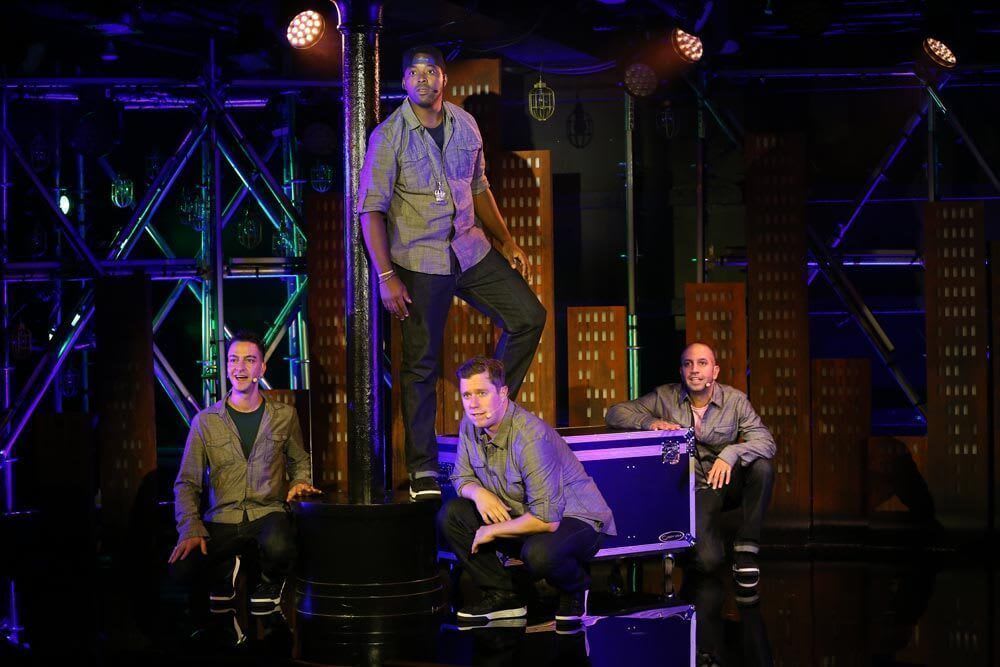 It sounds an unlikely combination, but this synthesis of Shakespeare with hip-hop works like a dream.
Writers/directors and 50% of the cast, The Q Brothers, GQ and JQ somehow manage to keep the spirit and much of the plot of Othello while relating a dizzying 80-minute tale of a rapper called Othello who reaches the top of his game before plunging back down in the grip of tragic jealousy.
Played by Roderick Lawrence at the performance under review, his initial forays lacked a little clarity but soon Othello and the crew, including DJ Supernova, have the audience eating out of the palms of their hands.
It helps that their lyrics come in rhyming couplets and are frequently funny, particularly in the closing stages of the evening.
The pace never drops through a story in which Othello takes the crown as top man before hearing the ethereal voice of Desdemona and falling head over heels, marrying almost on the spot, much to the anger of her doddery old dad. Sadly, audience members are never able to judge the lady's renowned beauty, merely hear her singing seemingly relayed from the back of the auditorium.
Trouble comes in the shape of Iago, played particularly meanly by GQ. He sews the seeds of jealousy, before egging on Roderigo and Cassio (Jackson Doran completing the line-up) to a deathly fight.
Othello then succumbs to his own insecurity and madness, leading to an ending worthy of and borrowed from the Bard, an action acknowledged as the writers accept, gradually deconstructing themselves for the pleasure of the audience.
The quartet of performers acts as a team paying numerous parts, including a tennis-obsessed businessman and a couple of (admittedly hunky) females, Emilia and Bianca. The guys never slack or miss a comic opportunity, giving their all and working hard to draw in their audience with charm, energy and a great script accompanied by lively music supported by well-directed action and choreography.
Othello the Remix, which has now been touring for the best part of five years, works on a number of levels. It is clearly an affectionate tribute to the original, it is a great piece of sustained hip-hopping and tells its own modern tale in a style that will appeal to those who have barely even heard of the story of the Moor.
With all of these elements there should be something for everyone to enjoy in a bad (in the good sense) musical with heart.
Reviewer: Philip Fisher