Other Desert Cities
Jon Robin Baitz
Old Vic Theatre
–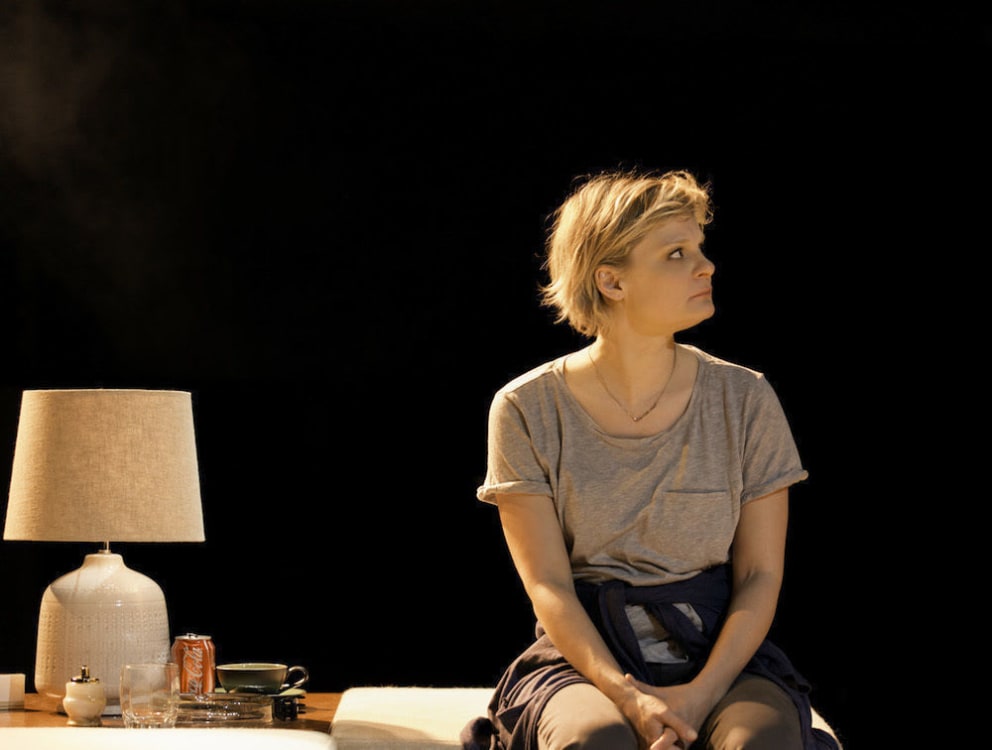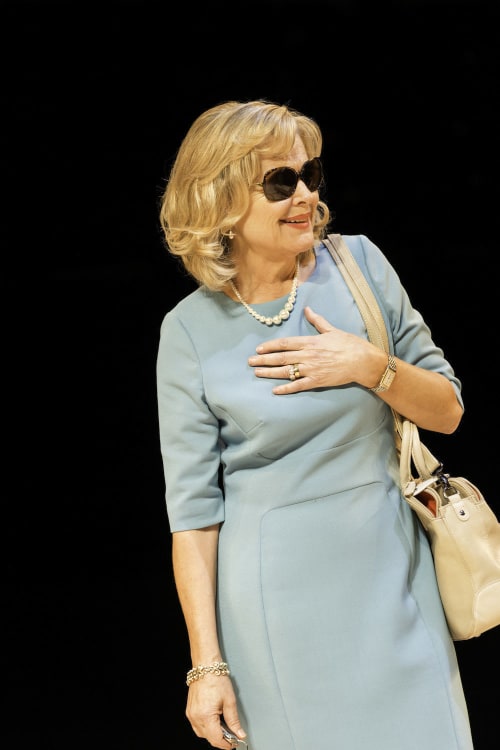 At first sight, Other Desert Cities looks like any one of numerous dramas in which right wing parents fight with their radical children with a cynical aunt on the periphery. Edward Albee is a prime exponent of the form.
Jon Robin Baitz develops his highly original play into something wider and deeper on several levels.
This British première is set in the round, designer Robert Innes Hopkins transforming the Old Vic to a configuration that worked so well five years ago, especially with a very different playwright Sir Alan Ayckbourn's The Norman Conquests.
From their various vantage points, viewers get an intimate opportunity to enter the Palm Springs living room of the Wyeths (surely named for iconic American artist Andrew?).
Christmas Eve should be a chilly time to celebrate reconciliation but in 2003, with America at war in other desert cities, the metaphor soon becomes apparent as this family becomes far from happy under the unrelenting California sun.
The catalyst is novelist daughter Brooke, played by Broadway and screen favourite Martha Plimpton making her West End debut. Recently divorced, she has been fighting personal demons and depression for six years but has finally achieved catharsis through her writing.
Initial support has come from her loving and loyal parents, unkindly described as WASPified, Republican zombies. Peter Egan's Lymon is a pacific, right-of-centre politician who gained fame as a film star, while his wife Polly, played by Sinead Cusack, was a screenwriter and has become a chilling Nancy clone to her very own mini-Ronnie.
Their friendly but patronising advice turns to something very different when they discover that Brooke's book is a fly-on-the wall memoir of their lost son, Henry.
Long ago, the much-loved eldest had gone off the rails, becoming radicalised in a commune filled with the ambivalence and rage of Hamlet, albeit a surfer version. Subsequently, Henry achieved notoriety as a suicide bomber much to the embarrassment of his staid, ultra-conservative parents.
The familial warfare cannot be stemmed by the efforts of younger brother Daniel Lapaine's Trip, a lightweight TV producer.
Fanning the flames for all that she is worth is Polly's sister and attention grabbing former writing partner Silda, played with wicked glee by Claire Higgins. A proud, wise alcoholic, she is respectable Polly's antithesis and, as a result, great fun.
The relatively predictable plotting of the early scenes hits a turning point just when the traffic seems all one way as the parents are vilified for their heartlessness with increasing fervour.
Recognising a pivotal moment, director Lindsay Posner, who is an expert with this stage format, ensures that the actors build the tension perfectly until the cupboard opens and reveals enough family skeletons to fuel any drama. Indeed, cold analysis of ensuing revelations might possibly identify an embellishment more than is strictly required by realism.
Even so, Other Desert Cities is a highly intelligent, gripping play that is beautifully written and says vast amounts about family life, generational warfare and the failure of The Great American Dream.
With an imaginative staging and impeccably chosen cast, every one of whom makes the most of several opportunities to shine, it will be one of the hits of the season and could supplement a bevy of Tonys with some British equivalents.
Reviewer: Philip Fisher