Otvetka
Neda Nezhdana
Finborough Theatre
Finborough Theatre
From

Listing details and ticket info...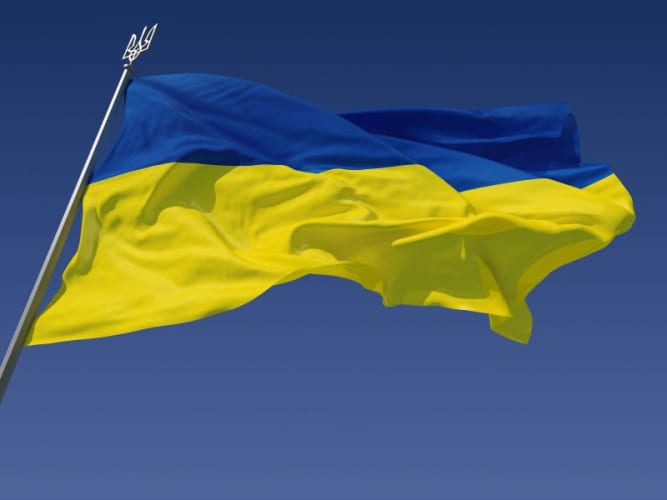 The opening production in the Finborough Frontier season of Ukrainian plays, presented under the branding of Voices from Ukraine, is a worthy introduction that highlights the challenges faced by those in that benighted country.
It draws on the tragic tale of, and is dedicated to, the tenor Vasyl Slipak. After achieving a claim at the Paris Opera in 2016, he put a singing career on hold in order to fight for his country in the Donbas—only to be killed by a sniper a few months later.
Sally Beck Whippman directs a rehearsed reading by Latvian-born but Ukrainian raised actress Kate Vostrikova, who wholly embodies her character despite having a script in her hand.
The 70-minute play operates on two separate levels. First, it presents a highly personal vision of life in a country at war. For this highly intelligent and thoughtful young woman, everything has changed. Friends from the other side of the "border" must now be treated with suspicion, while many aspects of everyday life have become impossible overnight.
Her thoughts, which can be seen as representing those of every Ukrainian, are sensitively but pointedly conveyed thanks to the kind of insightful writing that could easily have been directed into an essay that explored every aspect of the changes that war has invoked.
This is then overlaid by a more personal tale that eventually manages to encompass birth, marriage and death as our guide's partner, like Slipak a musician, bravely transforms himself into a soldier in an informal army doing its best to defend his country from an invading force.
Otvetka, which can mean both "answers and a military retaliation", is a powerful piece that will help viewers to put the Russian invasion into more human terms. In doing so, it shows us all why Britain should be doing far more to support Ukraine by both welcoming and housing those that have been driven from their homes in their country by a brutal war which seems set to last for many more months if not years.
Reviewer: Philip Fisher