Our Ajax
Timberlake Wertenbaker
Natural Perspective and Supporting Wall
Southwark Playhouse
–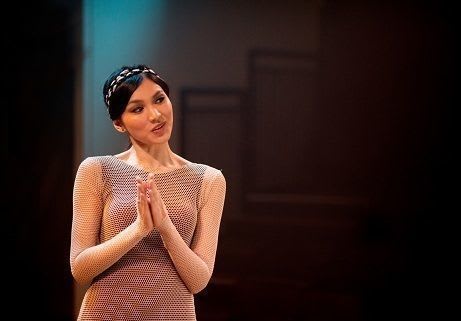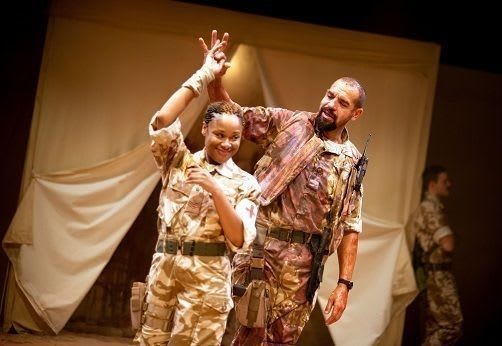 Our Ajax moves Sophocles into the era of Desert Storm, converting an ambiguous classical protagonist into a British Lieutenant-Colonel suffering from manic depression.
Joe Dixon gives a bravura performance in the title role. His ability to convey pain, confusion and the odd moment of lucidity is enviable and makes a story that might be far-fetched when updated credible.
Director David Mercatali, who has made his name with Philip Ridley shockers including most recently Dark Vanilla Jungle, ensures that Ajax's first stomach-churning appearance is enough to demonstrate a level of madness that bodes no good.
The warrior's suicidal tendencies seem certain to lead to a bad end and, while his men (not to mention a female squaddie) would die for their leader, other allies are less enthusiastic.
Ineffectual Brigadier Odysseus, played as the antithesis of Ajax by Adam Riches, has angered his lieutenant by usurping him and getting promotion over the less disciplined but braver man's head.
Odysseus's decisions are guided by his own personal goddess of wisdom, Gemma Chan's ironic Athena, invisible to the soldier but looking suitably sleek as a deity should, to those lining the stage.
There is no doubt that Timberlake Wertenbaker always intended to use the contemporary setting to make some pithy critical observations about American hegemony, represented by John Shwab as a particularly uncouth and unsympathetic Menelaus.
This political dimension is highly effective, especially in the week when a British soldier has been convicted of murder in a scene that could easily have been borrowed from Greek tragedy (or our American cousins).
More supportive of Ajax is Frances Ashman playing Tecmessa, a military doctor or possibly nurse who is also the unhinged man's loving, caring wife. Her distress is moving and wholly worthy of the genre.
The rhythms of Greek tragedy are maintained, aided by Miss Wertenbaker's heightened poetic language which narrates much that goes on offstage.
James Turner's staging uses a deep thrust, with not only the playing area but also the floors throughout covered in sand (which could be disaster on a really wet evening), while the auditorium is bordered by cages topped by barbed wire.
Our Ajax can be uncomfortable to watch, with more blood and guts than is normally seen in a classical tragedy but also due to the intimate portrayal of a great man cracking up under the pressure of war. However, the tone is leavened by some characteristic wit, generally drawn from the use of modern cultural references but also by harking back to the original to introduce classic concepts such as the explosive Trojan donkey.
The result is 100 minutes of intense drama that does a pretty good job of melding a portrayal of modern warfare with a tale originally penned by Sophocles.
Reviewer: Philip Fisher