Our Lady of Kibeho
Katori Hall
Royal and Derngate
Royal and Derngate, Northampton
–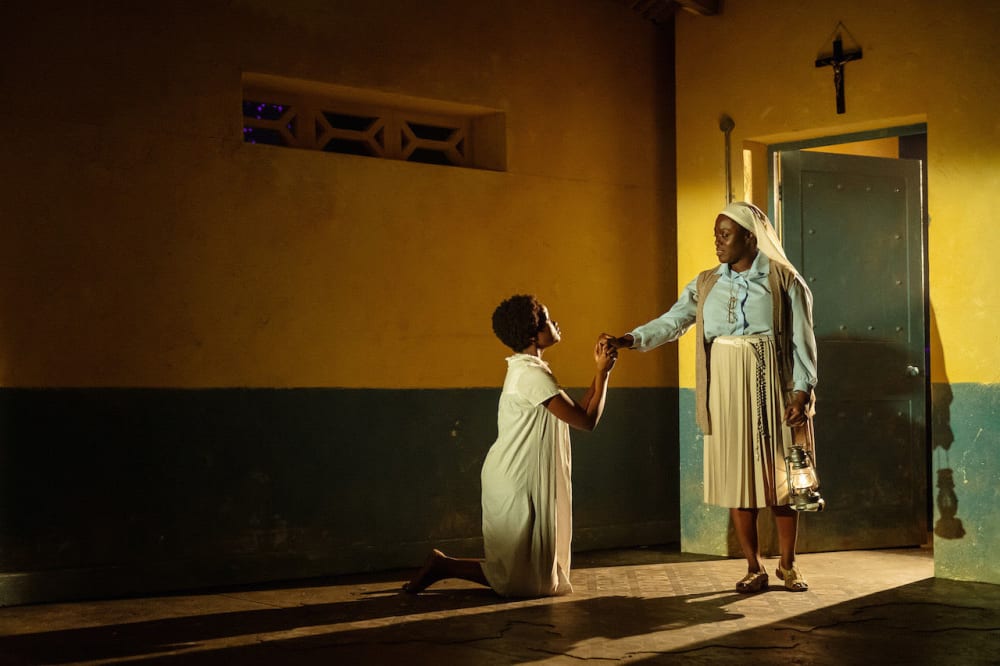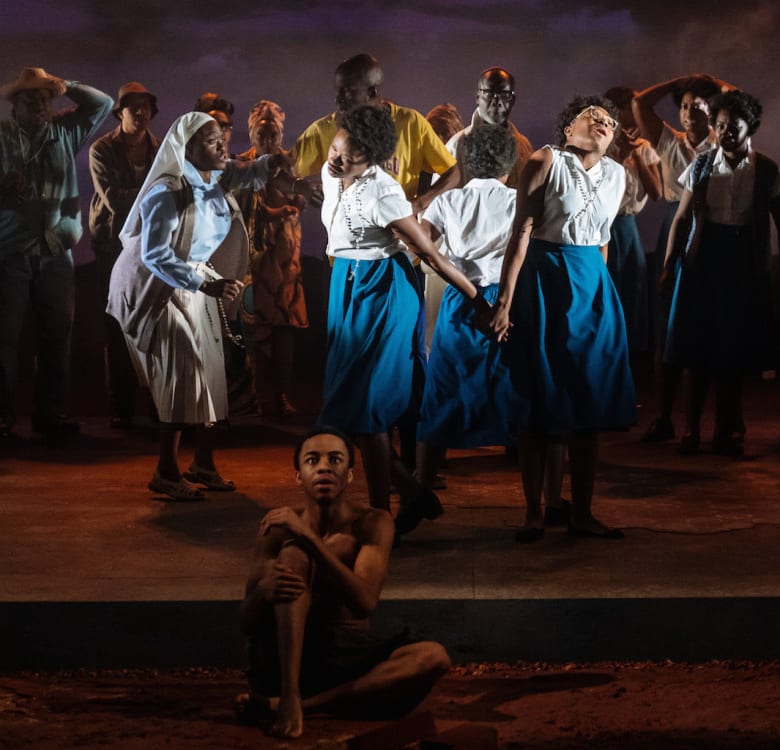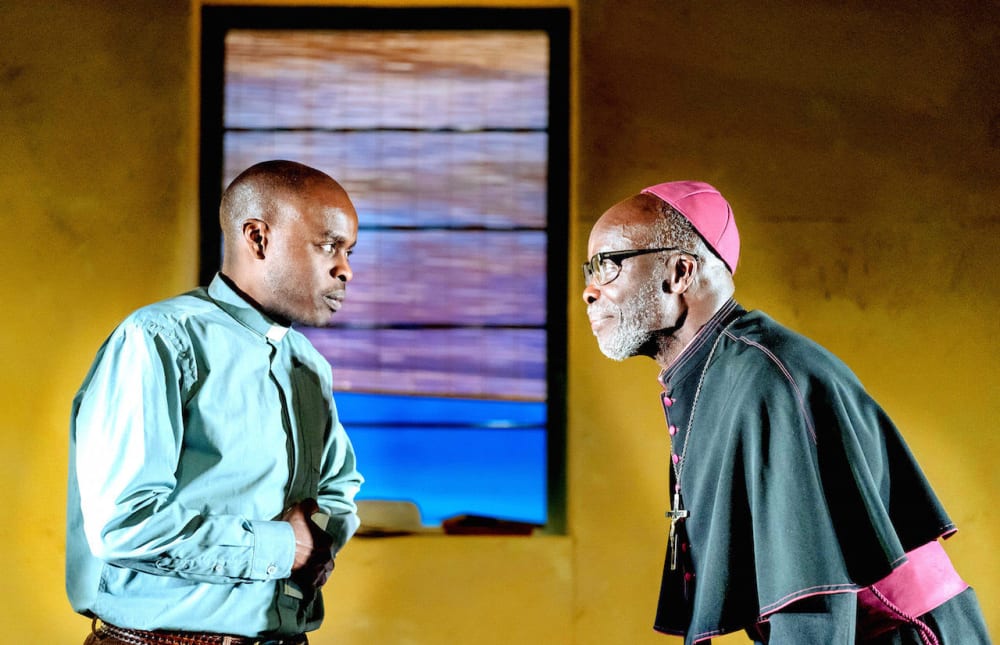 A visit by writer Katori Hall to Rwanda in 2009 inspired this play, now receiving its UK première and reuniting Hall with director James Dacre after their 2009 collaboration with The Mountaintop at Theatre503.
Whilst at Kibeho College, Hall heard the story of three female students who, in 1981, claimed they had visitations from the Virgin Mary, the "mother of the word" as she was known to them. Over several years, the girls experienced a range of visions and experiences, attracting the attention of surrounding villages, radio stations and a visit from a Vatican emissary.
Their visions came to an end in 1989 with terrible premonitions of apocalyptic violence if the mother of the word's warnings weren't heeded. We know, of course, that five years after this, tensions between the Hutu and minority Tutsi escalated, leading to horrific genocide.
The dry, bright heat and dust of Africa is instantly conveyed with Jonathan Fensom's evocative design; all the action is set in and around the school yet we still get a sense of Africa's vast, rich landscape. Charles Balfour's lighting perfectly captures the changing timeframes and mood, underscored by composer Orlando Gough's joyful a cappella harmonies (sung in Kinyarwanda, Rwanda's language), and eerie accompaniments.
An ominous note is struck at the start; a storm breaks as Alphonsine (Gabrielle Brooks) prepares to take punishment from a rather reluctant Father Tuyishime (Ery Nzaramba), overseen with eager encouragement from Sister Angelique (Michelle Asante), as Alphonsine's vision is thought to be blasphemous. It is perhaps the very different nature of the three affected girls which makes this whole story somehow more credible: Alphonsine, the first to have visions and picked on as a Tutsi, next the devout Anathalie (Yasmin Mwanza) and finally sceptical, streetwise Marie-Clare (Pepter Lunkuse). As this odd trinity, the actors are compelling and convincing and, together, divine.
The three key adults in the girls' lives provide a realistic look at human frailties, with Father Tuyishime's growing concern for the girls, the brusque, dismissive manner of Sister Angelique and Leo Wringer's opportunistic Bishop Gahamanyi all jostling for control of this emotionally-charged situation. Arriving from Rome, Father Flavia (Michael Mears) is officious and sceptical and Mears charts his subsequent conversion with skill.
Dacre paces the piece well, particularly the final vision, as joy turns to despair and horror. Avoiding stereotype, Hall reveals the influential role of the church in the community, as well as a worrying glimpse of the conflicts which have been simmering over previous decades. No explanations are given for how and why the visitations were with these three girls in a remote village in Southwestern Rwanda and, whilst not a satisfying ending in terms of providing an update or further context, it is no bad thing to leave a performance wanting to find out more about such an intriguing and tragic event.
Reviewer: Sally Jack