Our Little Lives: Shakespeare & Me
Russell Brand and Ian Rickson
Live-Now
Almeida Theatre
–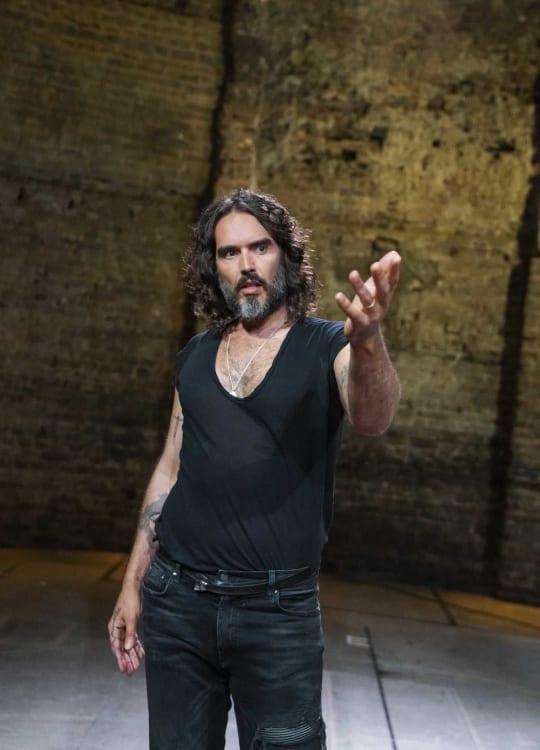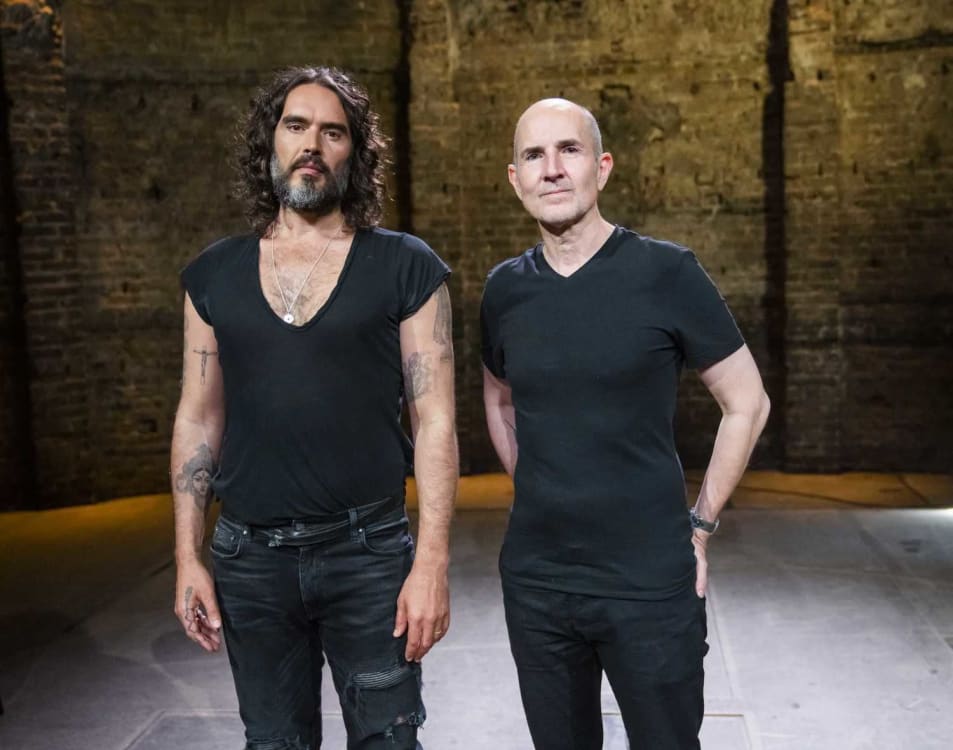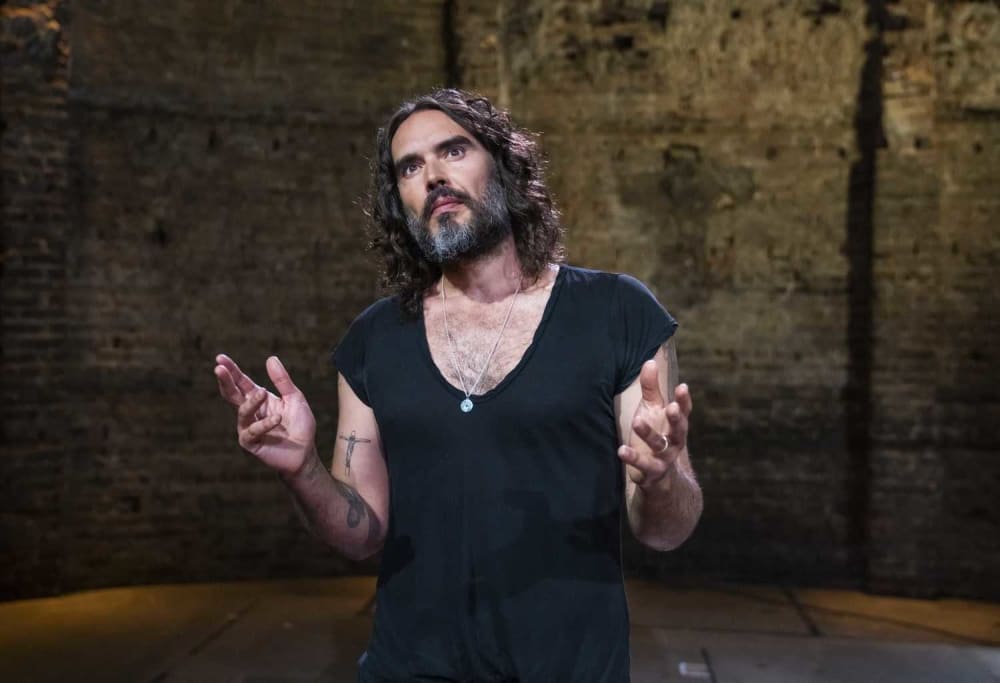 It is quite difficult to categorise Our Little Lives: Shakespeare & Me other than as a performance hybrid.
On one level, it is a selective autobiographical tale about shaggy-haired popular comedian and actor Russell Brand.
The star appears on stage and bares his soul in a cutdown black T-shirt, distressed black jeans and sparkling white baseball style trainers, hardly the costume of a typical highly-trained Shakespearean actor, though clearly he has aspirations in that direction.
Using minimal props, beyond a table, chair, rug and ubiquitous skull plus audience stooges including his pet dog, the comedian uses his 80-minute gig time well, combining philosophy with comedy but also opening up his psyche in what can feel like a therapy session filled with honesty about alcohol and drug addiction.
Perhaps inevitably, at times the performance looks like a stand-up comedy set, illuminated by considerable amount of navel-gazing and extracts from the plays of William Shakespeare.
These primarily comprise popular speeches delivered by the likes of Richards II and III, Henry V, Hamlet and Prospero. Less predictably, Coriolanus and Two Gentlemen of Verona get a look in respectively personified by Aufidius and Launce.
Initially, the combination feels incongruous as the lad from Grays in Essex who got thrown out of drama school (two points that he labours) tries to tell a partial version of his life story (first wife Katy Perry is completely airbrushed out) interspersed with dramatic extracts from a playwright whom he both admires and finds inspirational.
For the most part, the pieces chosen are pertinent, even if the acting looks like hard work and is a long way from the Russell Beale or Olivier level.
It is likely that those drawn to the show will mirror the enthusiasm of a socially distanced live audience, some masked others not, the vast majority of whom appear to be more in awe of Russell Brand than William Shakespeare.
For those who invest in the £30 VIP Pass, following the show there is behind the scenes access, a brief vox pop and then a long in-depth conversation between the creative partnership of performer / writer Russell Brand and director / writer Ian Rickson, bringing the total running time to just shy of two hours.
Russell Brand's large, dedicated following will undoubtedly relish an opportunity to get a glimpse of their hero's true personality, enjoy some laughs and they might even learn a thing or two about Shakespeare along the way.
Reviewer: Philip Fisher