Our Man in Havana
Adapted by Ollie Norton-Smith and Hamish Lloyd Barnes from the novel by Graham Greene
Spies Like Us Theatre Company
Pleasance Courtyard
–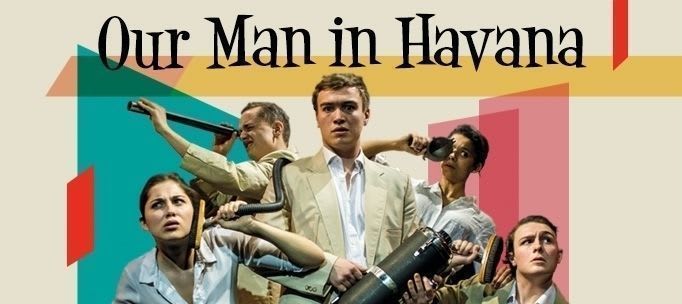 Spies Like Us Theatre Company features six Young Pleasance graduates, which is very encouraging for that worthy programme.
Two of their number, Ollie Norton-Smith (who also directs) and Hamish Lloyd Barnes, have adapted Graham Greene's "entertainment" as a medium to show off this young company's talents as physical theatre exponents and generators of light comedy, the mood owing much to 70s sitcom.
Most readers will probably be familiar with Our Man in Havana as a comedy set in the world of espionage, featuring Alex Holley's Cuba-based vacuum cleaner salesman Wormold, who is sucked into spying thanks to the expensive tastes of Rosa Collier as his nubile daughter, Milly.
Layers of subterfuge and confusion build to hilarity after Wormold's cunning plan to please his masters goes spectacularly awry.
This is all largely skated over as the hard-working company goes into overdrive with their impeccably choreographed physical theatre, which is of the highest quality and will undoubtedly appeal to fans of the genre.
Reviewer: Philip Fisher