Outlier
Marcus Bateson
Mac Tíre Theatre Company
Jack Studio Theatre
–

Listing details and ticket info...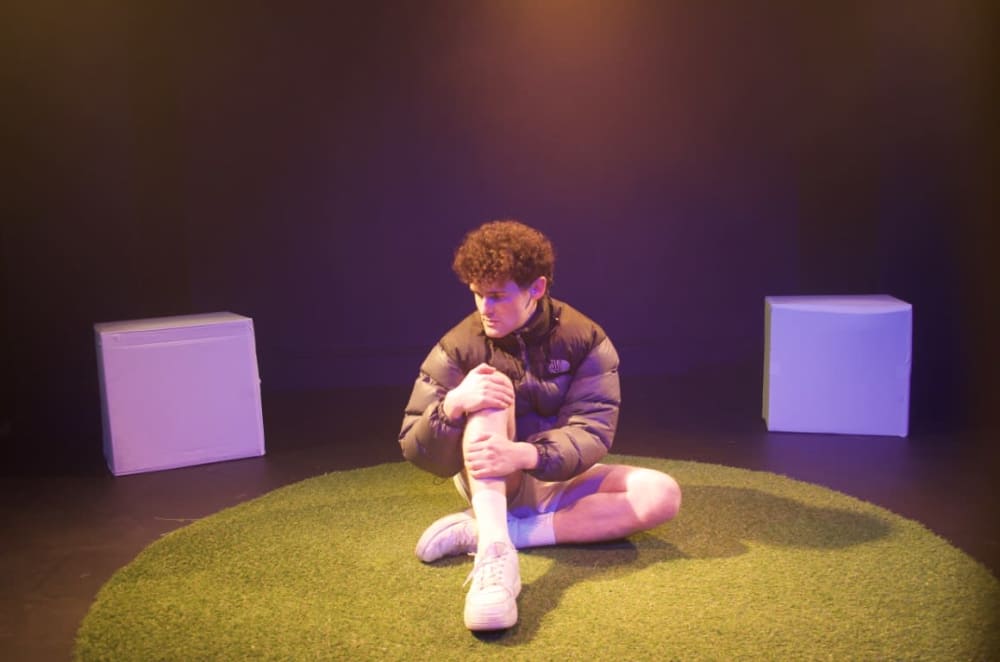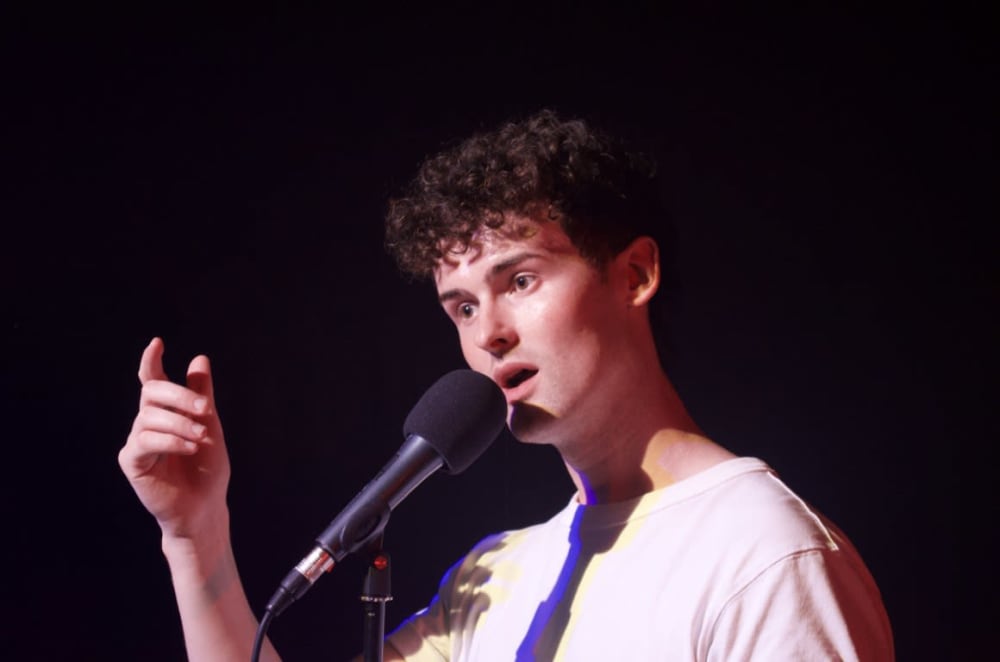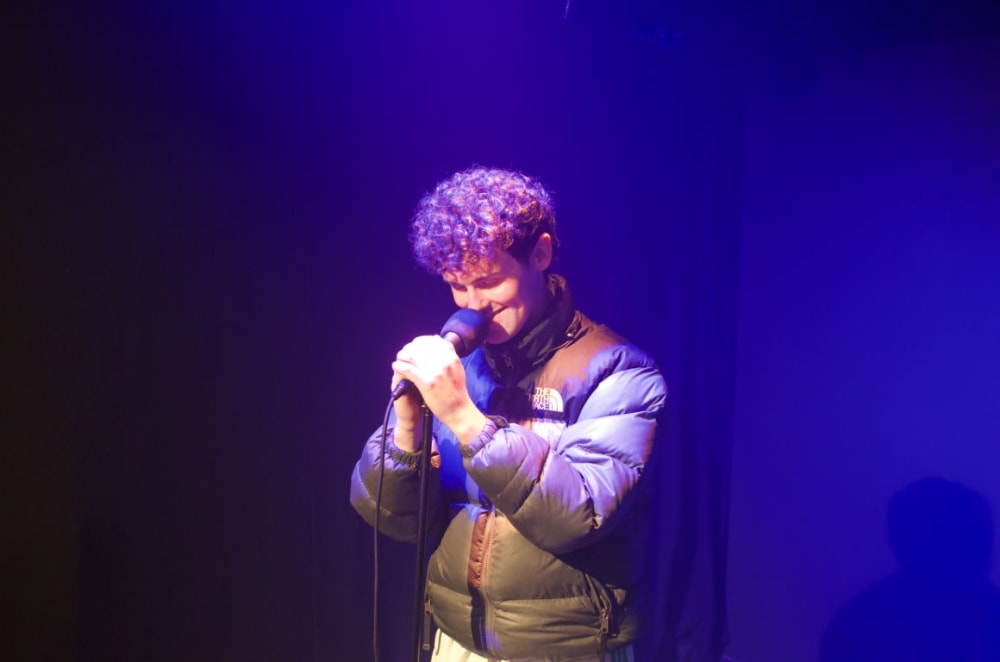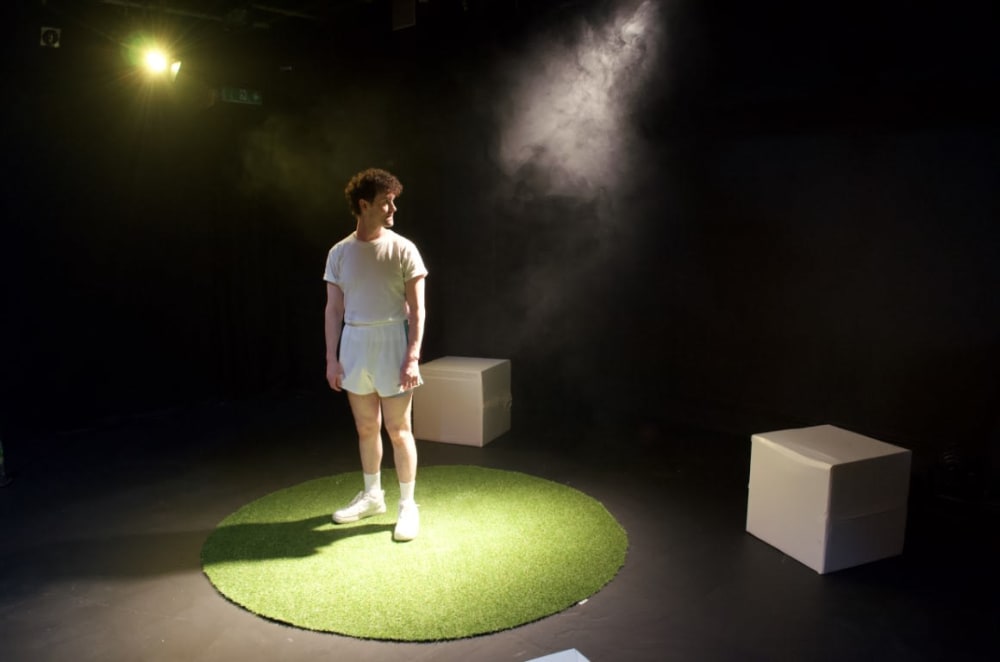 Lonely gay student, James, is the outlier of the title in Marcus Bateson's play.
The young man from rural Ireland is away at university living without the grounding nature of Home with a capital H if you will, and is now in digs, almost friendless, living with a flatmate with whom he remains unconnected on account of his unforgiving opinions on everything.
More recently, there is also a part of James himself that has become detached as he makes what is real and imaginary blur in an attempt to forget an event that now haunts him.
Feeling alone and vaguely horny one evening, he turned to Grindr to find someone like-minded nearby, but they can't meet at his and James doesn't want him to come round on account of the flatmate, so they meet at the local sports ground.
A quick fun fix to his need moves from something a little squalid and pathetic, unwillingly touching because James feels he "owes him something", to an outcome that breaches consent, though it is not obvious what James has made clear to the other man.
Not trusting his friends not to be judgmental, he keeps the ugly experience to himself, so leaving him on his own to find a way through the difficult and painful process of how to learn to live with it and with himself.
Conor Murray is an affable, intelligent James, easily handling the comic passages of the text, not resorting to being maudlin to engage the audience's sympathy when things get tougher.
Bateson is a natural storyteller, sympathetic to James, making him more regretful than critical and drawing empathy from the audience for his character's youthful ingenuousness.
At 50 minutes and with James as his mouthpiece, Bateson cannot explore the world through which young gay people like James have to navigate, nor can he make James censorious of a system that he is only just beginning to properly understand for himself. Nevertheless, these are gaps that could do with some filling.
Outlier remains an interesting and honest look at the darker side of transient, app-generated hook-ups where the usual rules of behaviour don't apply and where the experienced can take advantage of those newer to its impersonal culture.
Like all good coming-of-age stories, though its tone is hopeful, as James says—without being trite—"everything works better when you're all grown up"; you just have to be kind to yourself as you muddle through getting there.
Reviewer: Sandra Giorgetti