Outward Bound
Sutton Vane
Finborough, Earl's Court
–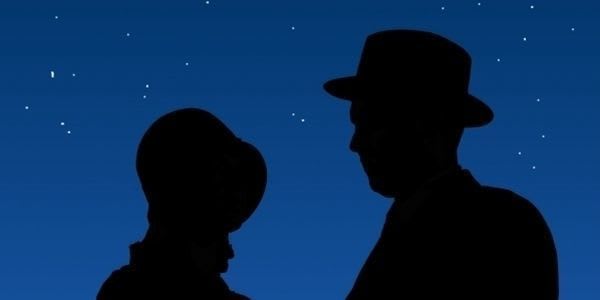 It is generally a pretty good bet that any play which has disappeared from view for half a century should remain hidden. Louise Hill, who has already had a pair of Finborough successes with revivals of JM Barrie, has never learned this maxim.
Thus, Outward Bound is a third exception that proves the rule and the shock is that such a strong piece, which was a big hit in the West End and then on Broadway in the years after its debut in 1923, has not been revived in so long.
The play presents a particular problem for critics as it contains a twist at the end of the first of its three acts that is crucial to understanding.
Since this viewer found it such an unexpected plot turn, the review will remain silent to allow readers to see the play with similar anticipation and one hopes pleasure.
Alex Marker, who always turns out sets that belie budgets, has created a comfortable ship's smoking room in which a varied group of passengers are travelling to an uncertain destination.
They are marshalled by the calmest of omniscient stewards Scrubby—the kind of man who will eternally remember bar orders on a single telling.
His patrons really are a rum bunch. In no particular order, they consist of a young drunkard, a parson, a pair of young marrieds, a bumptious businessman turned MP, a snooty double-barrelled woman and a char named Mrs Midget, who, in the hands of Ursula Mohan, somehow manages to avoid becoming a comedy vehicle, which was practically unheard of for domestics at the time.
What the members of this group have in common is at least one secret, sometimes even hidden from themselves. However, for the most part, they are confused rather than wicked, though a couple of these characters would be the types to avoid if you ever did accompany them on a long sea voyage.
Outward Bound becomes a morality play that has much in common with what JB Priestley was soon to write. In particular, the final act brings to mind the Time Plays or An Inspector Calls in its metaphysical exploration of humanity's whimsicality and ability to encompass good and bad among its throng.
Louise Hill has put together a good cast of whom David Brett as Scrubby, Nicholas Karimi as toper Prior and Ursula Mohan particularly catch the eye.
Praise must also be heaped on Claire Redcliffe who saved a delighted Sunday audience from a wasted afternoon by stepping in as understudy "on the book" playing young wife Ann and threatening to steal the show with her virtuosity.
This is such a good play that one really hopes that it might tour or transfer, allowing audiences to discover the joys of Sutton Vane and an excellent revival.
Reviewer: Philip Fisher