Pack of Lies
Hugh Whitemore
Menier Chocolate Factory
–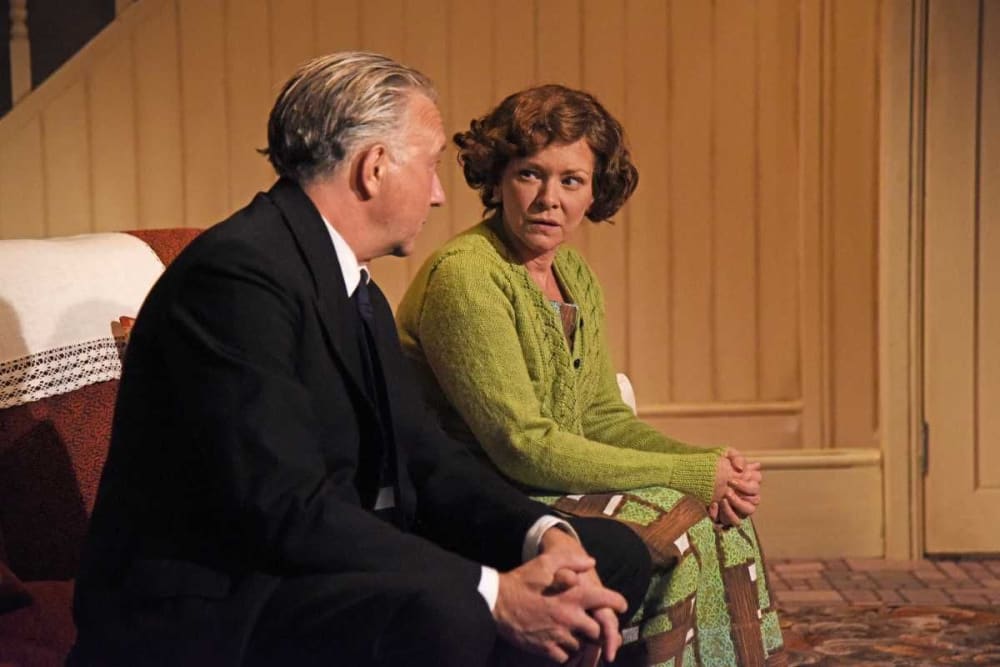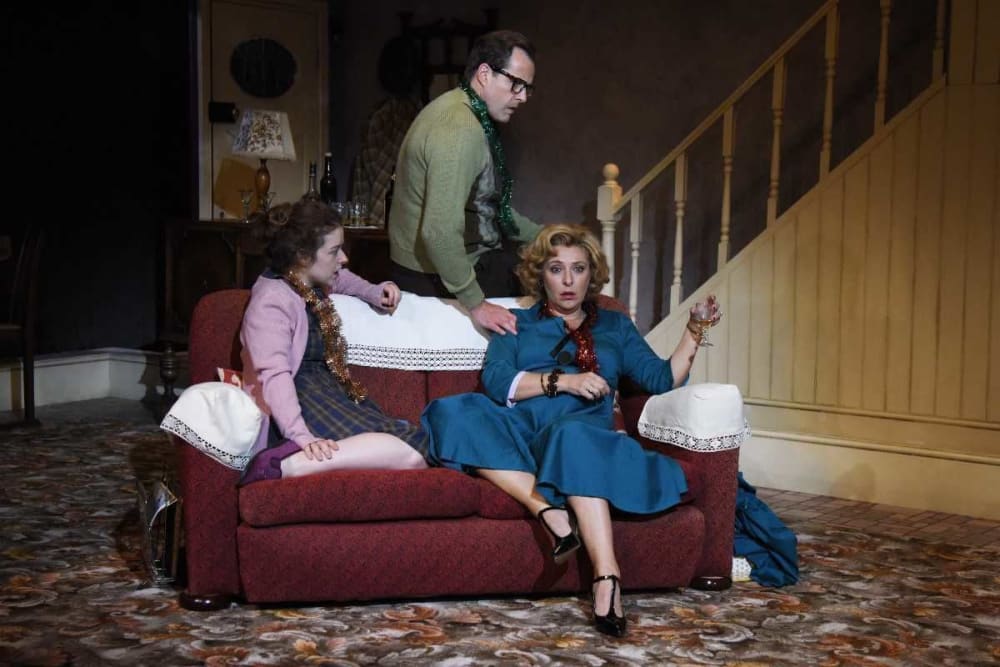 Pack of Lies is perfect proof that spy thrillers do not all have to be like James Bond movies. This quiet, reflective play first seen 35 years ago has no guns, no explosions and keeps sex to a minimum. Very sadly, the playwright Hugh Whitemore did not quite live long enough to enjoy this beautifully handled and very welcome revival, having passed away in July.
Even so, it is totally gripping for 2½ hours during which the Cold War can sometimes seem like a sideshow in an impeccable, gently amusing depiction of introspective Londoners whose main occupation appears to be worrying about every aspect of life. At least the extraordinary events that play out in this true story give them good reason for once.
The original production in 1983 featured star performances from the late Michael Williams and his wife Dame Judi Dench as Bob and Barbara Jackson, the archetypal Mr and Mrs from suburban Ruislip circa 1960.
In Hannah Chissick's revival, Barbara is played by their daughter, Finty Williams, in this role looking uncannily like mum who spent opening night in the premium seats proudly watched her progeny excelling.
All of the action takes place in the Jacksons' kitchen and living room, lovingly recreated by designer Paul Farnsworth, with many iconic 1960s design images dotted around to create the perfect ambience.
At various points, most of the main characters deliver interior monologues that briefly narrate their lives and feelings, helping to illuminate the action. Indeed, in a moment of retrospective irony at the start, Chris Larkin as Bob quietly conveys the happiness that characterises his life.
He and Barbara have a dream marriage, enjoying peace but also the development of their bright but mildly rebellious daughter Julie, played by Macy Wyman.
The couple may not have many friends but Canadian neighbours Peter and especially larger-than-life Helen Kroger, respectively Alasdair Harvey and Tracy-Ann Oberman are kindness and generosity personified, treating Julie like their own.
What should in principle have been a very dull evening is enlivened by the appearance of Jasper Britton playing a "civil servant", Mr Stewart.
Despite the reluctance of the Jacksons, he insists on deploying some of his "girls" in their home to keep an eye on some potentially suspect neighbours.
As we gradually gather, in a story that would have been very familiar to those around in 1960, somebody has been assisting Gordon Lonsdale, a high-ranking KGB agent running what was known as the Portland Spy Ring.
Over a period of time, viewers are given the opportunity to witness the stress of being involved in the outer reaches of espionage, when it impacts on unassuming innocents accidentally caught up in our nation's efforts to protect its citizens from murderous Russians (sound familiar?).
Hannah Chissick has done a wonderful job of drilling her actors, every one of whom is perfectly cast and on the top of their game. In particular, Finty Williams and Chris Larkin do an immaculate job of portraying the kinds of English nobodies who very rarely get stage or screen time in an era when sensation and excess are regarded as more entertaining than realism.
This revival is richly deserved and should be on the must-see list of every serious theatregoer this autumn.
Reviewer: Philip Fisher