Pah-La
Abhishek Majumdar
Royal Court Theatre Upstairs
–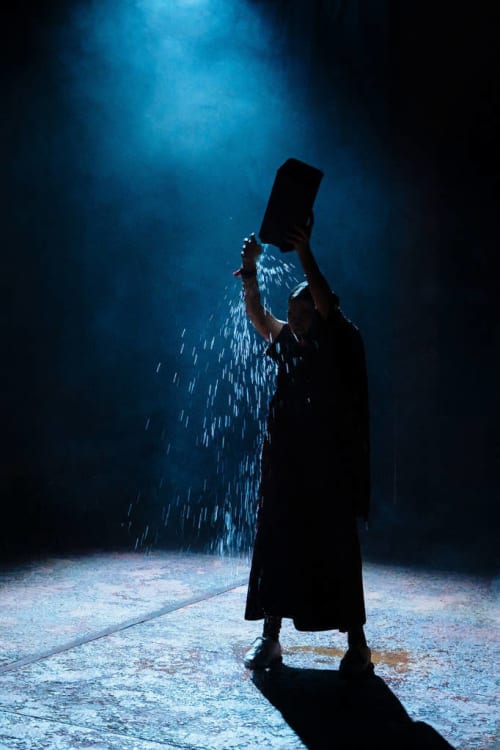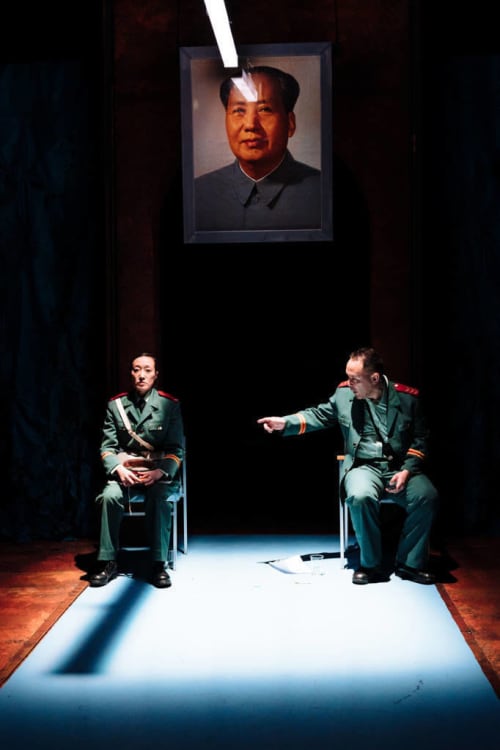 Of late, the Royal Court's smaller Upstairs space has generally been devoted to heavily experimental plays, typically with a duration of around 90 minutes.
Pah-La bucks that trend. Abhishek Majumdar has written a challenging, ambitious work exploring politics and religious philosophy, which comes in at close to 2¼ hours and boasts that rarity, an interval, following what is almost certain to be the most dramatic curtain moment of the year.
The evening opens in a Buddhist nunnery in Tibet, where Millicent Wong, making her UK theatre debut as rebellious Deshar, is somewhat incongruously boasting about breaking a Chinese soldier's jaw. Rather than the end of her troublesome behaviour, this is marked out as the start of a chain of events that becomes truly terrifying and which culminates in the Lhasa riots of 2008.
Following this initial incident, in what might be seen as a reverse tug of love, both the priest running the seminary and his charge's father seem equally keen to disown her.
The stakes are raised far higher when the Chinese army of occupation, primarily represented by Daniel York Loh as Deng, arrives to close the nunnery in an effort to suppress the promotion of the Dalai Lama's philosophy.
What might have been a little local difficulty turns into all-out revolution when brave Deshar decides to make the ultimate sacrifice with an incendiary incitement to her fellow countrymen / women and co-religionists by turning herself into a flaming symbol of rejection.
Having failed to achieve martyrdom, the horribly scarred young woman is then left to ponder the consequences, the Chinese eventually torturing her in an attempt to obtain a full confession, when the guerrilla warfare that she instigates leads to tragedy on both sides.
In addition to allowing Deshar to use logic and philosophy as she defends her own position and protects Buddhist principles, the ensuing events also lead to a meditation on relationships between fathers and children, which can cloud the general narrative thrust.
Millicent Wong delivers a bravura performance, both as the brash, confident nun speaking out before the interval and also the horribly scarred, pained and disfigured version after her bid for peace has unexpected consequences.
Although a couple of the ideas that Indian writer Abhishek Majumdar introduces into a highly imaginative play, well directed on a traverse stage by Debbie Hannan, seem to get a little lost, the underlying research and the messages presented in a powerful and deeply moving play about revolution and religion amply justify the Royal Court's decision to stage the kind of play for which the theatre is renowned around the world.
Reviewer: Philip Fisher