Panti: High Heels in Low Places
Rory O'Neill
Soho Theatre
Traverse Theatre
–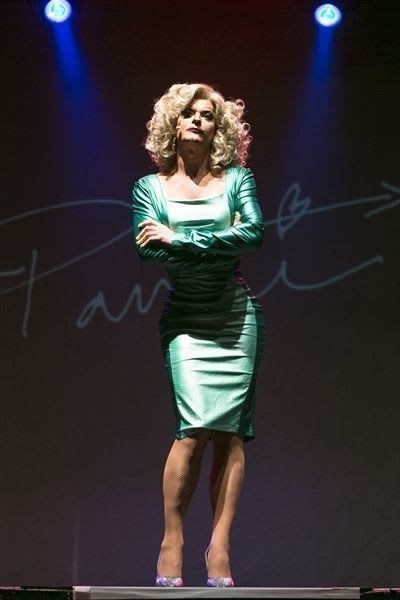 You would never say that Panti Bliss is low in self-confidence.
At the start of this extravagant solo show, the drag star is keen to emphasise his/her status as "The Queen of Ireland" and soon after "A National Treasure".
By the end of the 70-minute performance, many might not find these titles quite as far-fetched.
The step from transvestite cabaret artiste to royalty was propelled by controversy.
On the Irish national TV station RTE, Panti accused a group of the rich and famous of being homophobic and ended up in court. She also became a legend thanks to the viral power of social media and the salacious interest of the more traditional news outlets.
The issue was seriously debated in parliament and a speech became a Pet Shop Boys dance track.
The story is by turns hilarious, fascinating and unbelievable.
Having exhausted that topic and toyed with the audience, Panti moved into a more conventional cross between anecdote and comedy routine. This is less even but can also be funny and occasionally perceptive, especially about the gay/transvestite experience.
It builds to a recording of an American TV show on which Panti got a "back to boy makeover" and a big drag production number.
Reviewer: Philip Fisher