Pants on Fire's Pinocchio
Carlo Collodi
Pants on Fire
Pleasance Dome
–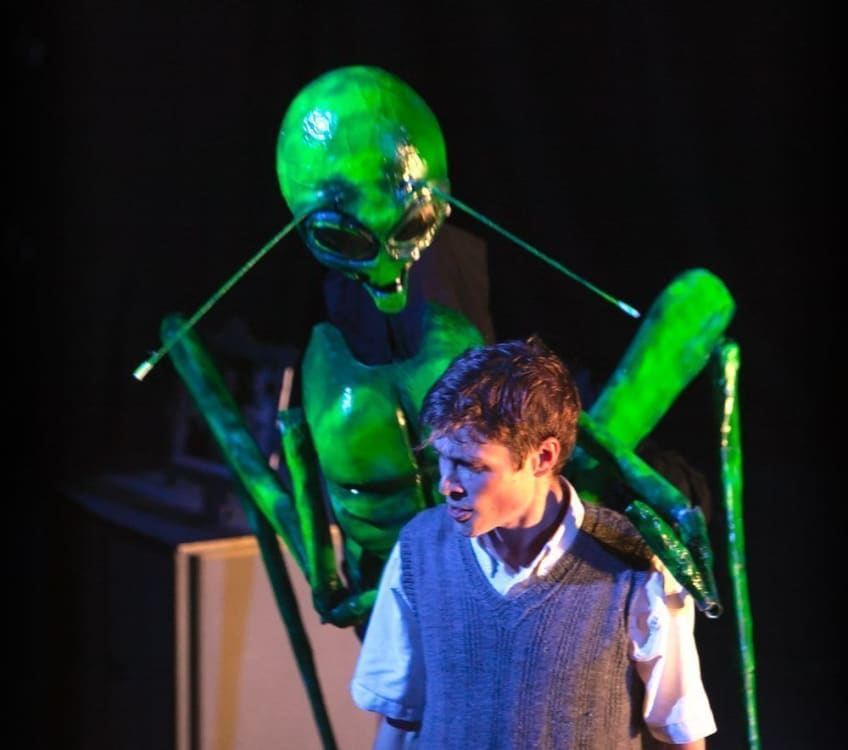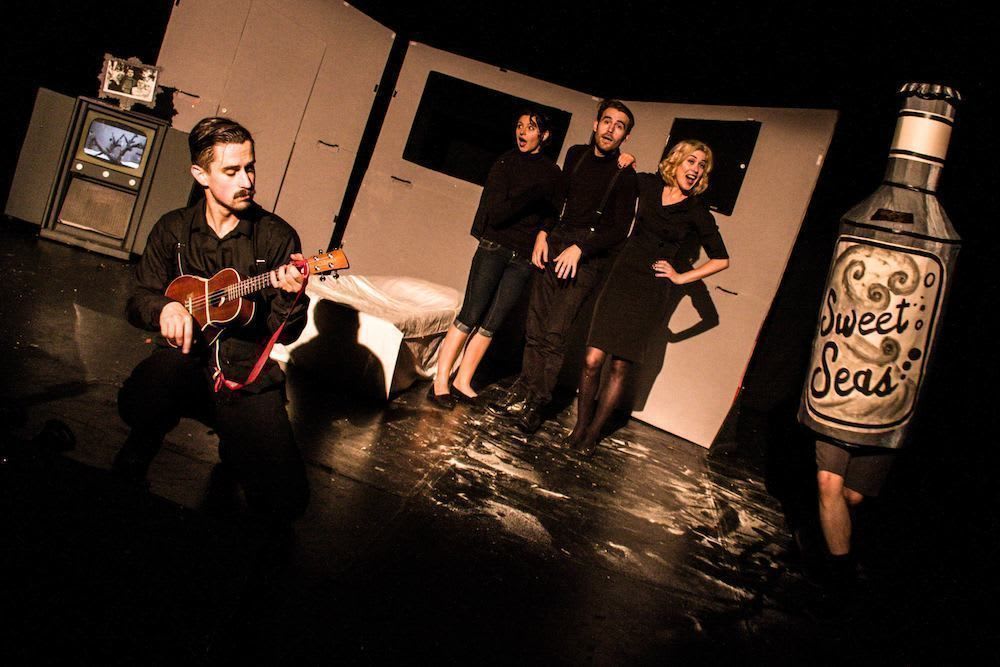 Pants on Fire is a company to watch, in every sense of the verb, always guaranteeing fresh ideas and high production qualities. Where others strive ineffectually, it succeeds.
Following the worldwide success of Metamorphosis, they have now turned their attention to a children's morality fable and converted it to a 1950s B-movie. The opening sets the scene, as Muffin the Mule meets The Texas Chainsaw Massacre.
The result is an intoxicating confection of theatrical styles that continually experiments and challenges, rarely making a misjudgement.
The start is simple, as we enter Gepetto's dream of replacing a lost wife and son with a wooden surrogate.
Pinocchio may start as a puppet but real blood soon courses through his veins making him the kind of obstreperous schoolboy that drives parents mad.
His life is enriched on stage by inventions including an oversized, green cricket, blue-rinsed mother, a hilariously pedestrian snail plus deliciously sexy fox and cat duo and much more.
Good writing and charming acting from a well-matched, six-strong ensemble is enhanced by clever puppetry and some enjoyable songs.
This is inventive but at times very dark theatre to wonder at and delight in, easily a cut above the Edinburgh norm.
Reviewer: Philip Fisher