Paradise Lost Part 2: Eve and Adam
John Milton, Adapted by Michael Barakiva
Red Bull Theater
–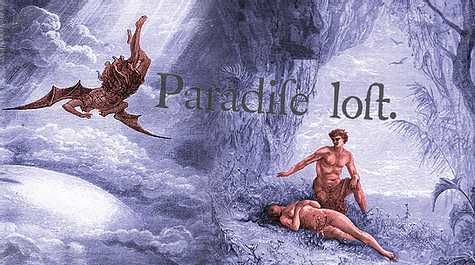 The second half of Michael Barakiva's entertainingly adapted version of Paradise Lost by John Milton is very much a continuation of a work that runs to almost four hours, hence the decision to run it in two parts. That continuation opens with further warfare waged between the forces of Heaven and Hell.
It now takes place on a much smaller scale, as the ever-excellent Jason Butler Harner, playing Satan and representing his rebel angels in the form of a serpent, offers a seemingly innocent apple to Eve. In doing so, he simultaneously brings out the worst tendencies in inquisitive Eve at the same time as inspiring the peak of performance from Gisela Chípe in that role.
Against such a fiendish enemy, Cherie Corinne Rice's gentle Raphael on the side of the loyal angels is able to offer reminders of happiness. Regrettably, as we all know from long experience, it is often in the nature of human beings to jump at the promise of excitement, whatever the consequences might be. Otherwise, gambling would not exist in any of its alluring forms, nor broken, penniless gamblers.
Once temptation has been accepted, there can be no turning back, as Eve discovers. In her turn, but with considerably less malice and more love, Eve then works a similar trick on Adam, played by Sheldon Best.
From the moment they watch Adam sink his teeth into one of those oversized American apples, every viewer will realise that, rather than eternal paradise, man (and woman) will thereafter be condemned to a life balancing good with evil knowing that death has become an inevitable ending for all of humanity.
Despite the first man's and woman's newly acquired knowledge, mutual recriminations do little to stave off the day of judgement, during which Daniel José Molina playing The Son is obliged to enforce the harsh penalty set by The Father for this single act of disobedience.
As one would expect from a morality tale, the play builds to a closure that offers salutary lessons for Adam, Eve and the viewer.
While all of Red Bull's worthy online productions are offered free of charge, in order to fund them and keep the company running into the future, viewers are encouraged to make suitably generous donations.
Reviewer: Philip Fisher