Parliament Square
James Fritz
Bush Theatre
Bush Theatre and Royal Exchange Theatre
–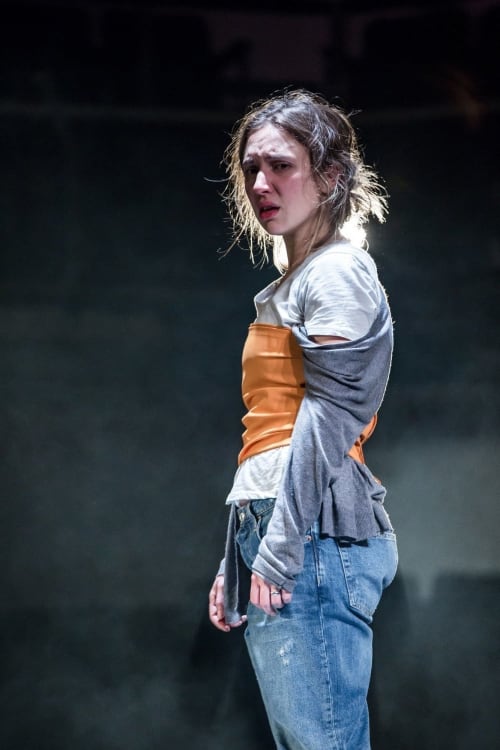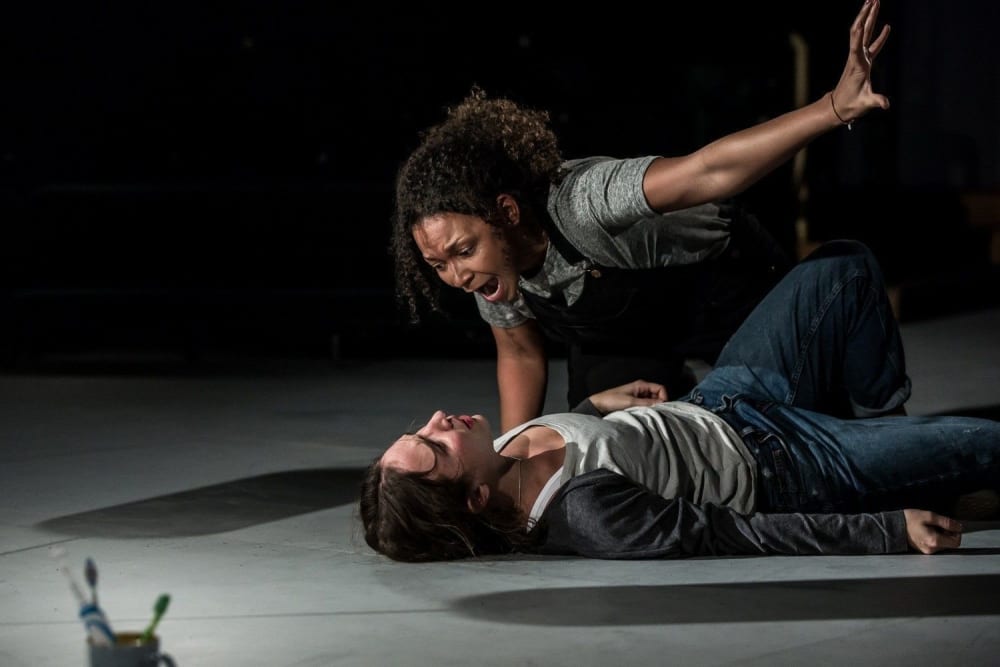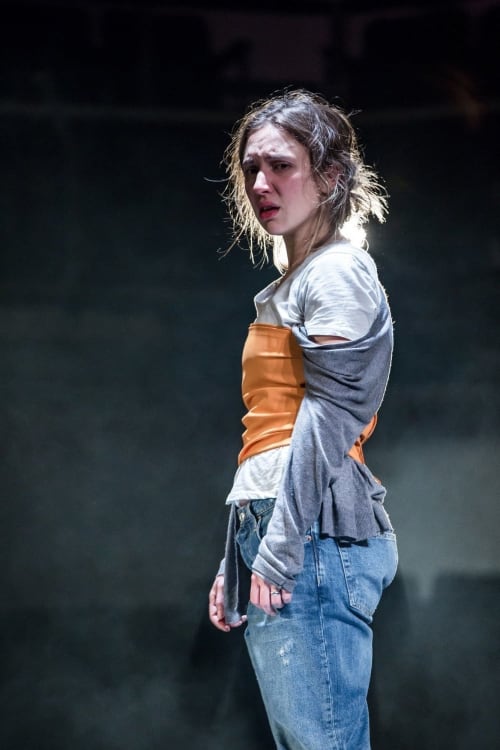 James Fritz is quietly building himself a powerful reputation as a young playwright to watch. Parliament Square gives some idea of his range and ambition.
The 80-minute drama, directed by Jude Christian and played in-the-round, follows the fortunes of Kat, wife and mother of a baby but also a would-be political activist some time around the turn of the millennium.
The first phase of the evening observes her taking an unexpected trip to London and the seat of government. This is achieved through the odd medium of what might best be described as a double stream of consciousness.
Esther Smith gives a fine performance throughout as the maternal Kat, constantly worried about Damola Adelaja as husband Tommy and little Jo. Lois Chimimba is the devil on her shoulder, counselling mischief whenever her callow alter ego seems likely to sway from the path of righteousness.
Even though the play's opening conflagration is deeply significant and takes place early in proceedings, it would be unfair to reveal too much about a major plot twist.
It does herald phase two of the drama during which Kat endures the double jeopardy of justifying seemingly inexplicable behaviour while at the same time giving Miss Smith the opportunity to shine as her character tries to overcome severely disabling circumstances with the assistance of a brutal, born again physiotherapist played by Kelly Hotten.
The final phase races through the years, as Jo grows inexorably towards adulthood while Kat has the opportunity to reappraise her views of family and society, all building to a spectacular and strangely moving finale.
Parliament Square is a play built out of fragments with broken, naturalistic speech to boot. This method is effective and helps to give a rounded portrait of its central figure, even if those in orbit around her are less fully developed.
While this co-production between the Bush and Manchester's Royal Exchange is a powerful and satisfying work, one can feel that it races happily along leaving important avenues only glimpsed rather than fully explored, suggesting that the talented James Fritz currently has depths that remain to be explored as he develops into a playwright of the highest quality, which seems an odds-on bet.
Reviewer: Philip Fisher