Party Game
bluemouth inc. and Jennifer Tarver
bluemouth inc and Necessary Angel Theatre Company
Traverse at the Wee Red Bar
–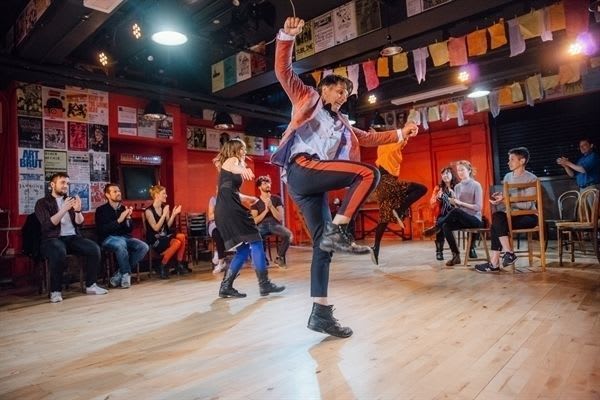 Some shows are designed for the like-minded who tune into a particular concept but may have few attractions for those that are unable to buy in.
The company has brought its immersive, site specific production from Canada and comprises four actors plus a band.
Party Game is held together by a couple of themes, on. One centres on the unnamed person for whom the surprise party has been set up. It goes without saying that he takes his time to arrive. The other observes Stephen who neglects his sister and her baby, while over-indulging and worrying his long-suffering wife.
However, these dramas only take up about 15% of the 90-minute running time. There is also a little song, dance and movement to entertain.
The remainder of the party consists of challenges, sing-songs and games of various types including a very slow poker hand spiced up with forfeits.
Reviewer: Philip Fisher