Pass
Naomi Sumner
24:7 Theatre Festival, New Century House, Manchester
–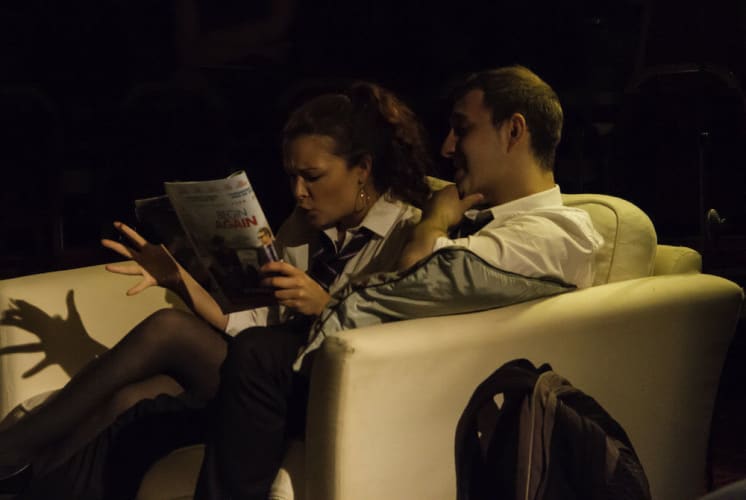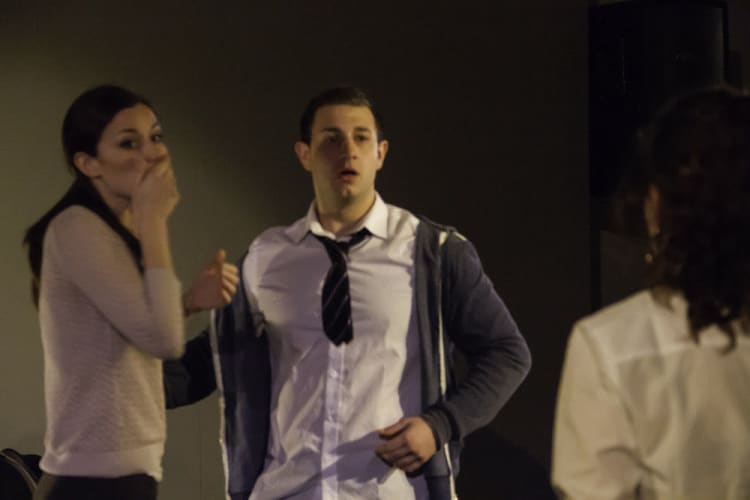 The refreshing thing about Naomi Sumner's play is that it has a clear, linear story, something that seems out of fashion with a lot of new writing.
Set in a Manchester high school, the play deals with the well-worn theme of someone from an underprivileged—what used to be known simply as "poor"—background attempting to use education as an escape, which others see as pointless or even as a betrayal.
Jake and Maddie are 15 and, according to Maddie, going to get married when they are 16. Jake, however, is determined to study hard enough to get the grades necessary to get into the prestigious Green Lane College, which he sees as his ticket to a more stable and prosperous future, but Maddie sees his studying as interfering with their relationship and social life.
Jake, however, wants something better than his current situation of a mother who is always drunk and a father who is "busy" for the next five years. To achieve his goal, he takes one-on-one after-school study sessions with English teacher Louise. Maddie is jealous of the time her boyfriend spends with his young teacher and appears set on causing trouble.
Then there is a shocking event that gives her the ammunition she needs to end the study sessions for good, and ruin a few dreams into the bargain.
The idea of a pupil making certain types of allegations that can end a career, apparently without the need for evidence, has become the teachers' nightmare, dealt with in Vivienne Franzmann's Bruntwood-winning Mogadishu but with precedents going back to Lillian Hellman's The Children's Hour, possibly with the shadow of Arthur Miller's The Crucible in the background.
Sumner deals with the themes reasonably well but it feels like the play needs more than the hour allotted to a 24:7 play to really flesh out the themes and make them sit happily together. There are elements of school procedure and the teacher's approach to the pupils that don't seem entirely convincing—it could be argued that Louise is asking for trouble, especially when she learns of the vindictiveness of Maddie.
Director Andrew Fillis keeps everything moving at a good pace, interspersing scenes with choreographed action as is currently fashionable but here it largely works, even if some of the music cuts off rather clunkily.
Some very good performances from Ethan Rogers as Jake, Natasha Davidson as Maddie and Johanna Hinton as Louise together with some snappy dialogue and a clear plot make this an entertaining piece, despite its flaws.
Reviewer: David Chadderton