Passing By
Martin Sherman
Arion Productions Limited
Tristan Bates Theatre
–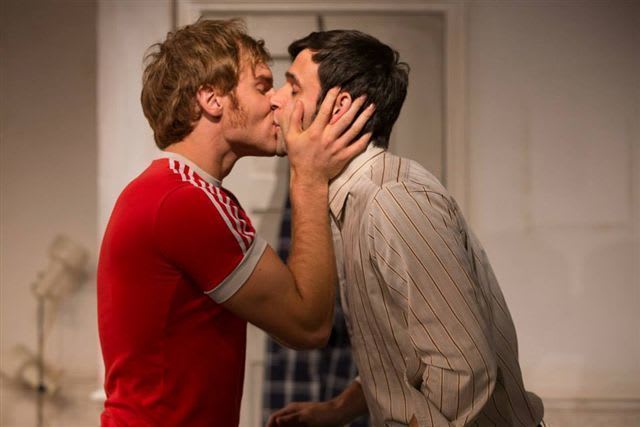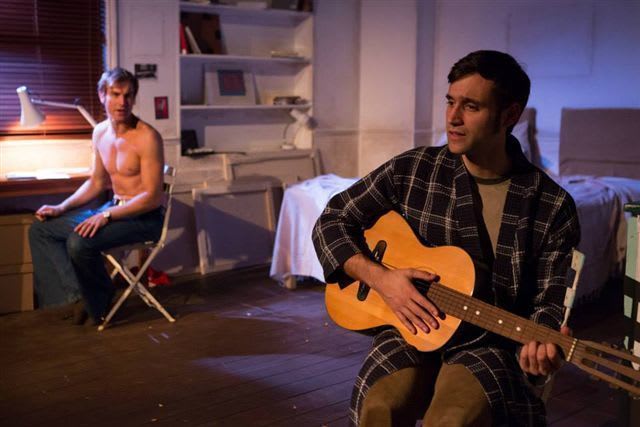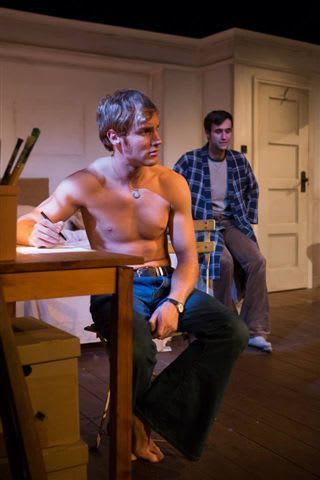 This is a charming, light-hearted comedy about an affair. It happens to be a gay affair but it is not about being gay.
Its angst-free presentation of a pair of homosexuals was a trailblazer when it was written in 1972, as Robert Tanitch explained when he reviewed it last year at the Finborough Theatre. This is the same production but recast.
Rik Makarem and James Cartwright play delightfully together as artist Toby and diving champion Simon (winner of Olympic Bronze). Hypochondriac Toby has currently got painter's block and is working in a wine store. Simon has come to New York for an interview as a radio sports reporter. They meet in a movie theatre.
Andrew Keates's production gets off to a good start in the flickering light of the film projector and within no time we've got the pair back in Toby's flat and into bed without a word of dialogue. Next morning, not even a telephone number is exchanged but eventually a lonely Simon tracks Toby down after going round checking the staff of wine stores.
This isn't a great romance (though that could be the next chapter) but a nice pair of chaps getting together, especially when first Toby, then Simon goes down with hepatitis. The play's pre-AIDS, it's not being pussyfooting, nor is it trying to present these guys as perfect role models—they are flawed and funny.
Of course, gay guys will love it, but it is an enjoyable eighty minutes for anyone, neatly presented by director Keates and nicely played by the actors.
Reviewer: Howard Loxton