Patient 4620
Victoria Snaith
Dread Falls Theatre
The Crypt, St Philips, Salford
–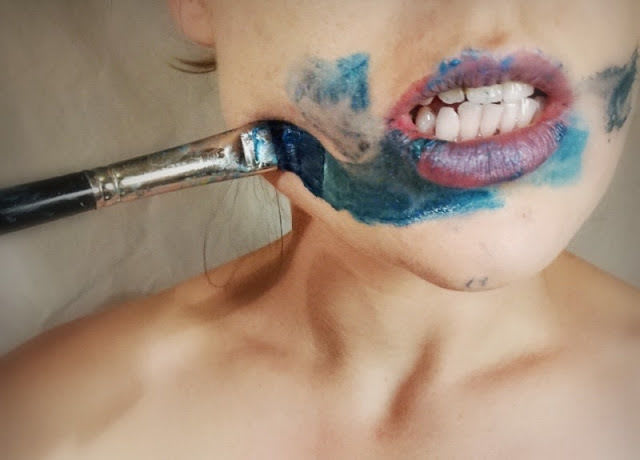 Part of the attraction of Dread Falls Theatre's Patient 4620 is simple curiosity. It is rare that you see a play staged in a venue as unconventional as a church crypt.
It is hard to achieve the full impact of immersive theatre on a limited budget as the lack of suitable stage sets often limits the ability of the audience to suspend disbelief. Dread Falls Theatre avoids this problem with its remarkably atmospheric setting for Patient 4620. Minimal refinements are made to the crypt under St Philips Church in Salford. Lighting is restricted to a few spotlit alcoves leaving the audience to feel their away along narrow corridors with bare walls, low ceilings and uneven surfaces. The ominous setting is ideal for a gothic re-telling of the legend of Hansel and Gretel.
Artist Gretel Sauerbrot specialised in the theme of alienation. One painting depicting a woman alone in a diner is very much in the style of Edward Hopper. However, when viewed closely, the paintings have a common feature: a monstrous, looming presence in the backgrounds.
Upon entering the art display in the crypt, guide headphones are provided through which Gretel's patron and friend (voiced by Victoria Snaith, who wrote the play) explains the significance of the artworks and points out particular features. The guide cannot, however, refrain from offering biographical details about the artist and speculating about whether her relationship with her alcoholic brother Hansel contributed to the deteriorating mental state that resulted in her being institutionalised as Patient 4620.
Rather than short snippets, the narration is dense and detailed; like listening to a short story being read aloud. Combined with the authentic artworks and atmospheric setting, the narration is gripping and disquieting. To add to the effect, technical flaws in the headphones occasionally give the impression we are being addressed by Gretel from beyond the grave.
However, for immersive theatre, the level of audience participation in Patient 4620 is low. Opportunities to take part are limited to an invitation to complete a 'paint by numbers' sketch and participate in an interview with a doctor who has a castration complex and speaks psychobabble.
Although the opening of Patient 4620 is an exhilarating experience, it lacks a cathartic resolution. We never find out what happened to Gretel and the play seems to be building to a really big scare that does not materialise.
Reviewer: David Cunningham