Patrias
Devised by Paco Peña
Paco Peña Flamenco Dance Company
Sadler's Wells
–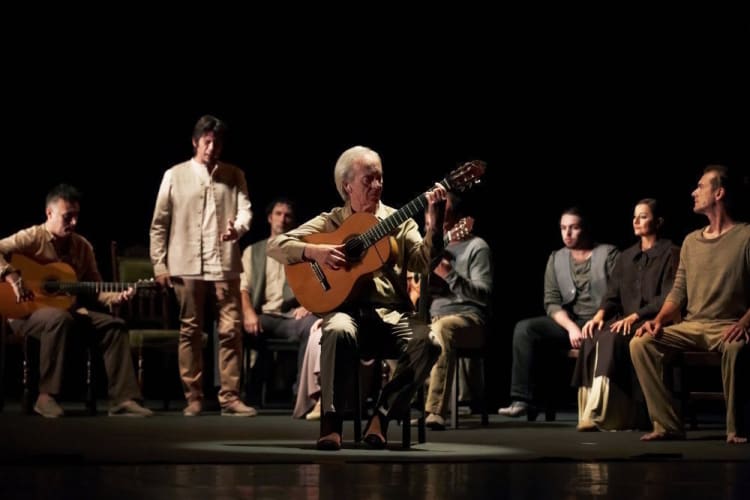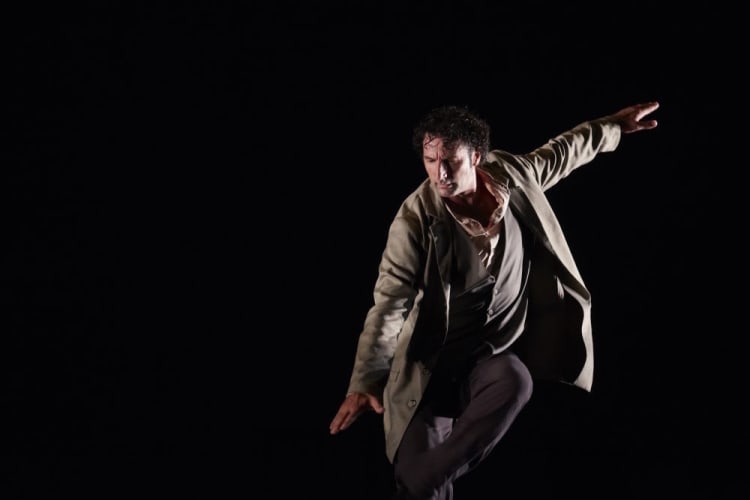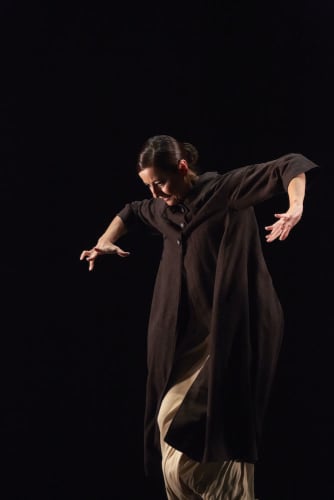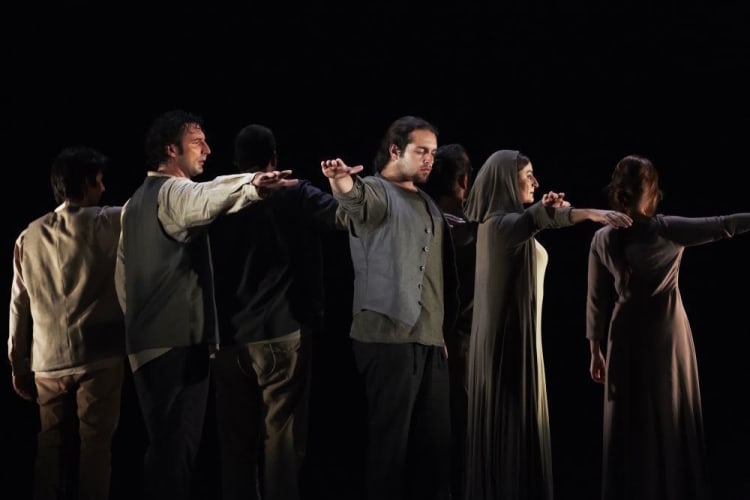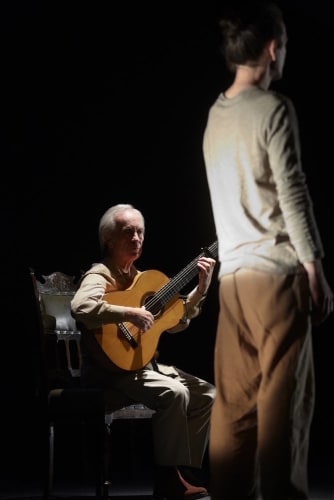 Two years ago at the Edinburgh Festival, I wished in my five-star review for London to see Paco Peña's poignant Patrias—my wish has finally been granted and every word of that review still rings true for the sublime show I see in Sadler's Wells' more intimate venue.
2014 was a year for commemorating the First World War, the needless loss of so many young men. When Córdoba-born Paco Peña was asked to create a piece responding to it, he came up with Patrias about a conflict more immediate to him, the Spanish Civil War of 1936-39, embodied in the wanton execution of Federico García Lorca by Franco's Nationalists. August 2016 is the 80th anniversary of his tragic death in Granada. And fifty years since Peña came to Britain.
In symbiotic word, dance, song and guitar playing of the highest standard, an evocation of the poet, playwright, artist, and musician builds in emotive response. The first very short half—only about thirty minutes, if that—is a direct tribute to Lorca: Peña opens with Recuerdo A Granada, whilst Angel Muñoz and Mayte Bajo dance their farruca and rodeña solos in a breathtaking storm of emotion in close dialogue with his guitar.
I'd be happy to have that on a loop, but it's only a taster, a prelude to the longer eighty-minute second half to come, which is a semblenza of Lorca in the context of his country split by a Falangist ideology—for the sake of balance Peña does not shy away from giving space to Nationalist songs.
The loss of Lorca is felt deeply: his face looms large on the backcloth together with his friend La Argentinita. Listen to a recording of him playing the piano as she sings Nana de Sevilla, and go back in time. Much of the evening's music includes popular songs he "recovered from Andalusian folklore", and the excellent programme prints extracts.
Behind the small modest group of performers, hear Franco's chilling speech and watch his troops give the fascist salute. Watch extracts from To Die In Madrid, all in silvery negative (video design Kathy Hinde), read a confetti of words from writer Unamuno ("…you will conquer… but you will not convince"), listen to Pablo Neruda ("…come and see the blood in the streets") and Antonio Machado's poems ("…the crime occurred in Granada, his Granada"), and see Picasso's Guernica slowly emerge out of that rubble.
Above all, hear the dance (dazzling solos and incredible duets), see the music in this closely textured requiem concert. Three guitars, percussion, singers, two dancers (a third, Jose Manuel Ramos, appears briefly) and a barefoot village narrator (Jorge de Juan) stand in for a blighted nation remembering and honouring its dead. It is not over yet. The plural Patrias suggests a divided homeland, still.
Paco Peña, Paco Arriaga and Rafael Montilla's guitar strings tugging at the heart, Angel Muñoz's feet Gatling guns, Mayte Bajo's expressive pleading wrists and fingers, her defiant grieving dance—there is a narrative running through Fernando Romero's balletic flamenco choreography—Nacho López's doom-laden drumbeat augmented by palmas clapping, and Gema Jiménez and José Angel Carmona's singing that comes from a deep well of pain, make for an unforgettable evening.
The senses are awakened: my eyes feast on the dance, my soul is roused by the music, my brain struggles to keep up with the words—all in all there is much to absorb and to take away to dwell on later.
A dramatic and eloquent evening: "I express Spain in my work and feel her in the very marrow of my bones; but before that I am cosmopolitan, and a brother to all. I don't believe in political frontiers." "If I die, leave my balcony wide open…" (Lorca) Paco Peña Flamenco Dance Company has taken him at his word. The present interacts with the past (live guitars joining in with the recorded lullaby), and for a moment time stands still.
Reviewer: Vera Liber