Pause
Laura Lindow
Alphabetti Theatre in partnership with Paula Penman, Mark Calvert, Laura Lindow and Jeremy Bradfield
Alphabetti Theatre, Newcastle
–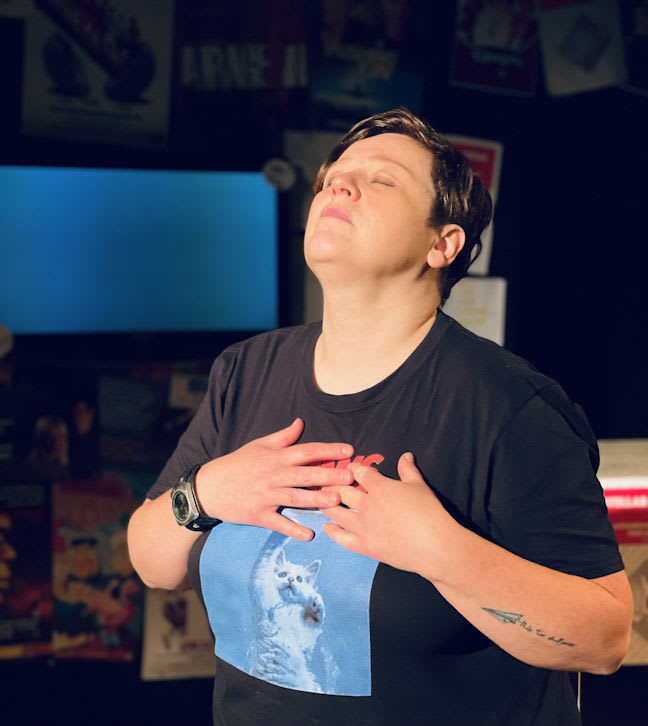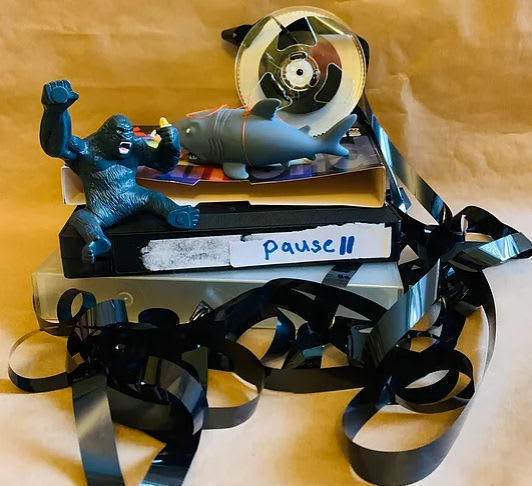 What a dream team! Laura Lindow has written for Live Theatre, Northern Stage, Cap-a-Pie, Alphabetti, The Empty Space, Queen's Hall Arts, New Writing North and Kitchen Zoo, as well as directing for Open Clasp (and others), while Paula Penman has been an important (and impressive) part of the NE acting scene. I first saw her when she had a 5-star hit in Edinburgh in 2011 with Lee Mattinson's Donna Disco (a play which was revived with huge success at Live Theatre in 2012—and both the original and the revival were directed by Laura Lindow).
Mark Calvert has had many years of huge success as Associate Director at Northern Stage directing not only the Christmas shows for the under-6s but later the main house Christmas productions (2016's James and the Giant Peach, for example) and running NORTH, the theatre's early career training project for local professional actors (starting in 2013 with The Man Who Thought the Moon Would Fall out of the Sky), as well as plays such as Frankie and Johnny in the Claire de Lune (2018).
Jeremy Bradfield has been around—not just as a musician but also as an actor—for almost as long as the others, although perhaps rather more quietly. I first remember him in The Worst Princess (New Writing North at Newcastle City Library) in 2014, and since then he has worked a lot with Northern Stage and Kitchen Zoo, including the 2020 streamed Christmas show, The Emperor's New Clothes, as performer, MD and composer.
Truly a dream team, and in Pause you get what you would expect from them: a multi-layered piece of theatre which keeps you riveted and is emotionally and intellectually satisfying.
It's about films old and new (I wonder how many people in the audience even know about, let alone remember, the 1949 version of Whisky Galore which plays such a significant part in the play? I do!) and the way in which we can lose ourselves in them. It's also about films on video and the plight of a small, family-run, independent video hire company in a tiny Scottish town when it is faced with with the arrival of Blockbuster Video. It's about Scottish identity; it's about the local impact of national events (the death and funeral of Princess Diana, for example, and Tony Blair's landslide victory); it's about local characters such as Dad and Mrs Baird and Brewster; it's about coming of age—"is 34 too old to be coming of age?" our heroine asks—and it's about "learning how to find friendship, even if it is just with yourself."
And it's all seen through the eyes and told through the words of one 34-year old, played, of course, by Paula Penman. She handles Laura Lindow's words, both the blunt and the poetic, with equal facility and sensitivity while Jeremy Bradfield's almost subliminal soundtrack provides strong support. Mark Calvert's direction—which includes some unexpected and interesting movement ideas—keeps the whole thing moving at just the right pace so we, the audience, are carried along by the changing moods and feelings.
And the conclusion to which we are carried? Just like life in the real world, an amalgam of the positive and the negative, happiness and sadness, as we share in a portion of the life of our heroine.
I watched the stream but there are also tickets available for the socially-distanced live performances (although Tuesday 13 is sold out.)
Reviewer: Peter Lathan