peckham: the soap opera
Bola Agbaje and Rachel De-lahay with Brad Birch, Alice Birch, Adam Brace, Robin French, Lucy Kirkwood, Chloe Moss, David Watson and Roy Williams
Royal Court Theatre Upstairs
–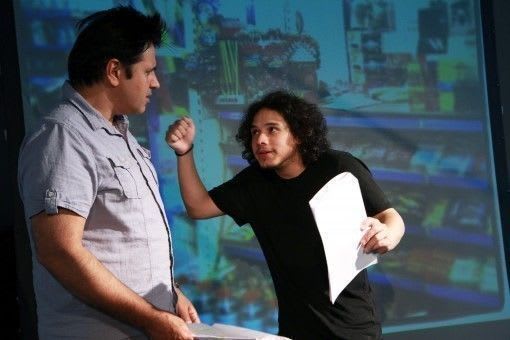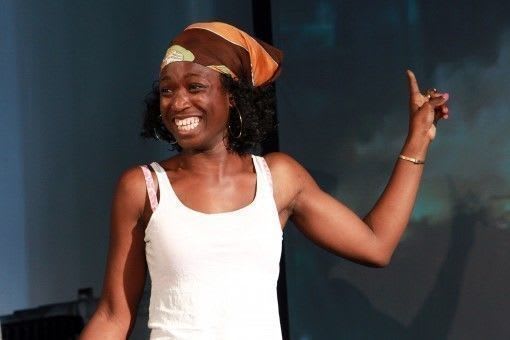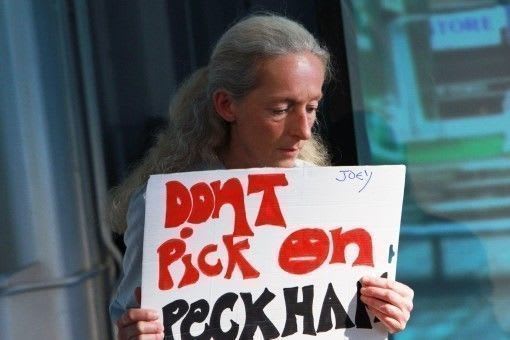 peckham: the soap opera is almost too good to be true. For the best part of 80 minutes, a large cast presents a staged simulacrum of TV soaps that could very nearly be mistaken for the real thing.
This project was developed in the heart of the community that it simultaneously venerates and satirises, while the Royal Court held workshops at its Theatre Local during the Open Court project this summer and first produced there.
These were designed to involve and draw ideas from those who live the Peckham soap opera on a daily basis. This was then all processed through the pens / laptops of fewer than 10 playwrights to reach a finished product.
For this event, the Upstairs Theatre has been converted into an oversized living room, complete with TV screens and beanbags, sofas and mantelpiece trinkets.
The actors rush on and off a square stage space, settings provided by photographic backdrops to speed us through ten short, connected scenes written by as many playwrights, led and co-ordinated by Bola Agbaje and Rachel De-lahay.
The dramas take place in South London, centring on a building housing Christopher Glover's hapless Amir, a sly shopkeeper hoist by other people's petards and an underground (in every sense) hair salon run by Lashanna, played by Alice Fofana.
As the play develops, the Job Centre is under threat from an unprincipled but well-spoken property developer, who just happens to be on first name terms with all of the locals, wooing those that can help him to have his wicked way with the High Street.
As Simon Balcon's James pithily puts it, Peckham is "A canker on our great metropolis" waiting to become "the world's largest complex of luxury flats".
While we may all admire his ambition, it isn't giving away too much in this medium to suggest that a bad end awaits his kind, almost reaching the zenith of panto-style hissing from an enthusiastic audience.
Director Ola Animashawun (who originally worked on development with Debbie Hannan) ensures that the actors inject boundless energy and perform appropriately badly in true TV style always maintaining the pace, which is necessary with such a predictable plot and shallow characterisation.
The production is though enlivened by a fantastic, contemporary soundtrack that, if released commercially, might sell extremely well.
On the plus side, there is a good deal of comedy though this varies depending on the individual writer. The problem here is that the creative team has collectively managed to create a piece that is very close to the art form that it is intending to lampoon. As such, it may feel overly long to those that are not addicted and carry the naive belief that soaps really are tedious fodder for people with nothing better to do.
One may also come away feeling that little has been learned about the inhabitants of SE15 but far more of those residing in the ubiquitous, far better known territory of Soapland.
Reviewer: Philip Fisher