People
Alan Bennett
National Theatre
Birmingham REP
–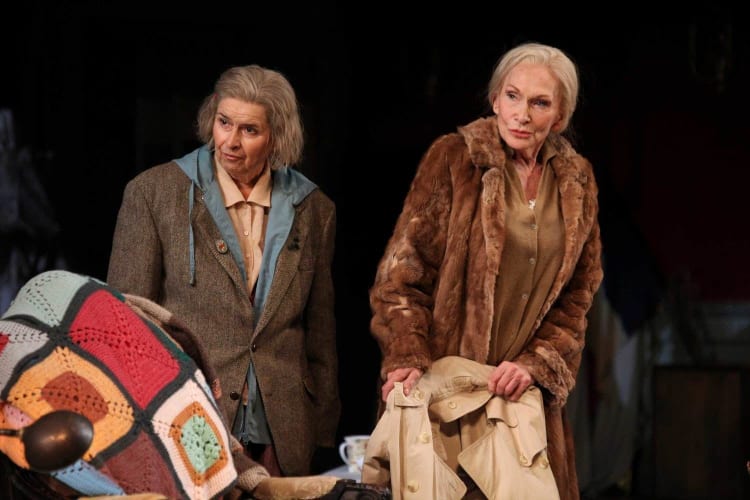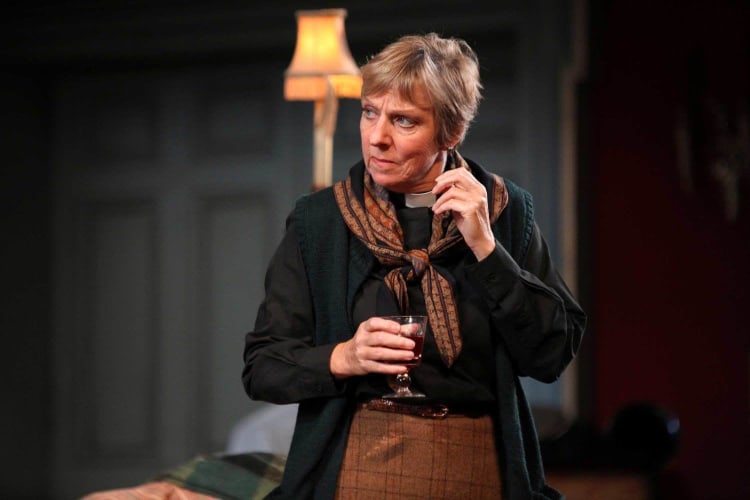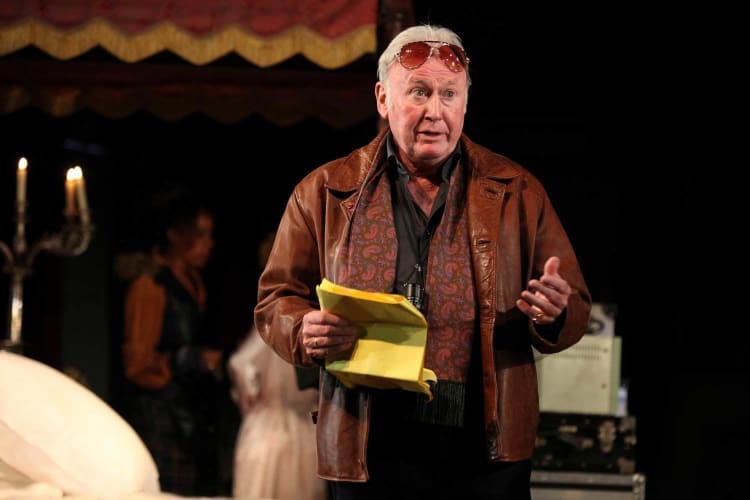 After two-and-a-half years of taking its work to smaller venues while its 1970s-built home was refurbished, Birmingham REP is reopened, bigger and bolder than ever.
It was important for Birmingham Repertory Theatre Company to start its second centenary with a bang—and the timing could hardly have been more appropriate as the REP is hosting the first dates of the National Theatre tour of Alan Bennett's latest play People.
The National and Bennett have a continuing partnership which signals continued success for both parties.
Audiences around the country are about to benefit as Sir Nicholas Hytner's London production is being replicated by revival director Drew Mulligan and a largely new cast.
People is a dissection of the questionable actions of major players in the heritage business.
Bennett, who began visiting stately homes as a child and dislikes being forced into the role of reverential visitor, does not hold back on criticism of the National Trust as well as organisations which use disreputable tactics to get their hands on a desirable property.
Lady Dorothy Stacpoole and her companion Iris live in a South Yorkshire stately home that has experienced better days. Various offers are on the table so that it can be preserved—the two old ladies do not want people tramping all over the house but people may be its salvation.
Sian Phillips is outstanding as Dorothy, the curmudgeonly matriarch who is just as at home wearing dressing gown and slippers as she is resplendent in designer wear when she relives her modelling days after meeting up with an old flame.
Brigit Forsyth is equally notable as Iris, although occasionally her words are lost in the vast REP auditorium.
The pair come together superbly when they perform a clever, charming dance to both Petula Clark's "Downtown" and the Lennon and McCartney song "Do You Want to Know a Secret?".
Selina Cadell, who started her career at the REP in 1975, reprises the role of June Stacpoole, the archdeacon sister who tries to force her views on Dorothy. She deliciously plays the role very slightly over-the-top and her verbal sparring with Dorothy leads to some of the heartiest laughs of the evening.
There are solid performances from Simon Bubb as Bevan, the auctioneer representing a group of secretive businessmen who want to move the house in all its glory to Wiltshire, Michael Thomas as Ralph Lumsden, the National Trust man enthralled by the house's collection of chamber pots used by luminaries including Kipling, Elgar and Belloc, and Paul Moriarty as Theodore, Dorothy's ex whose career has plummeted so much that he has had to resort to directing pornographic films.
Bob Crowley's remarkable set fits well into the REP's main house, the transformation towards the end drawing gasps from an appreciative audience.
People looks destined to be a massive success when it tours to seven other venues over the next two months.
The fact that Birmingham REP is once again able to receive top shows as well as staging its own in-house productions is a bonus not just for the second city but also for the industry as a whole.
Reviewer: Steve Orme