People
Alan Bennett
National Theatre
Lyttelton Theatre (National)
–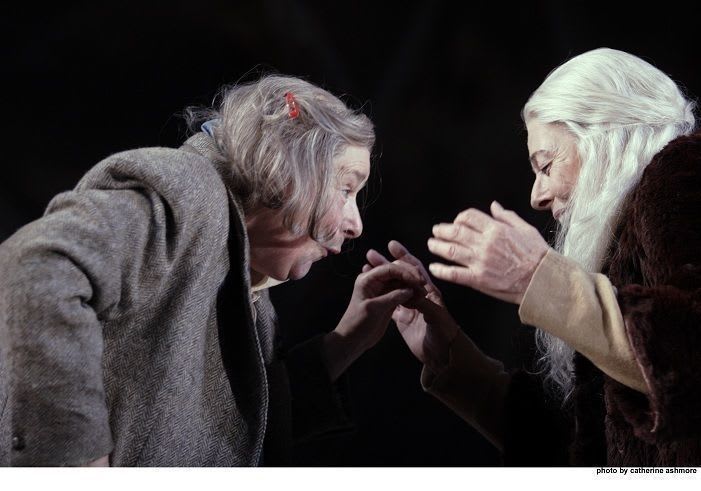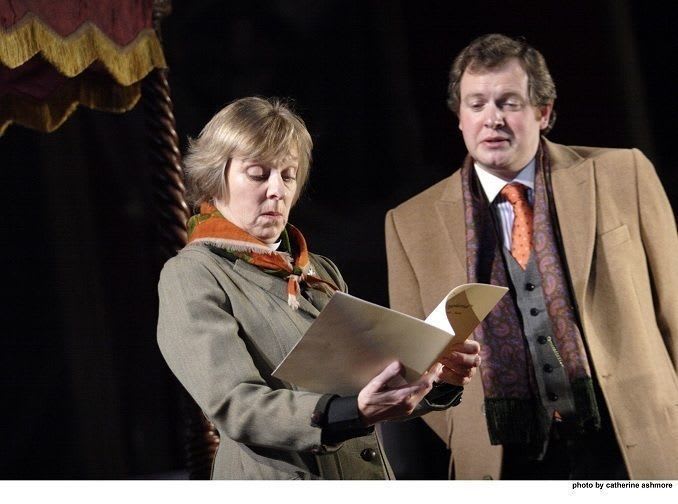 Nobody has a vision of England in its current state of decay quite like that of Alan Bennett, nor that distinctive, quirky sense of humour which is this playwright's calling card.
The History Boys represents one of the highest points during Sir Nicholas Hytner's epic first decade at the National and while People is not quite at that level, it is a fine work that launches a head-on attack on the heritage industry and capitalism in decline.
In doing so, the writer effortlessly balances portrayals of some unforgettable characters with rich wit and incisive social commentary.
The action takes place today in a decrepit South Yorkshire stately home, packed with unexpected icons such as Henry VIII's rosary and a collection of chamber pots with their own secret, which has seen much better times during its 550 years of existence.
Lady Dorothy Stacpoole is the last of a very long line, given wonderful life and humanity by Frances de la Tour, a link with The History Boys but now given far more scope to show off her abundant talents.
This noble, ageing misanthropist shares the old pile with her "companion" in an innocently old-fashioned sense. Linda Bassett's consistently hilarious Iris is simultaneously an obvious caricature and recognisable as a combination of facets of very real people.
The pair suffer in damp coldness, unable to do anything to bring the house back to weary life ("all this and we're poor"). However, as the curtain rises, the cunning plans are laid for a number of rescue attempts.
These are engendered by either Lady Dorothy in her efforts to avoid the public humiliation of public access or her lesbian Archdeacon sister June, Selina Cadell suffering as the butt of many great Bennettian jokes.
The tireless sisters try pretty much everything. There is a shyster auctioneer (Miles Jupp) with links to a very sinister organisation with unlimited funds. The Concern wants to buy the house then miraculously transport it to "well-bred Wiltshire", as a sideline from its foray into cathedral privatisation, which you can just see coming when the Government finds that the budget still doesn't balance.
Just as bad is the enthusiastic representative (Nicholas le Prevost) of the National Trust, an organisation that will probably not be sending Mr Bennett a Christmas card in 2012, if any of its members see People.
Far cheerier are a "moocky film" (imagine the Yorkshire accent) crew under the direction of an old flame (Peter Egan) of Dorothy from the modelling days when she was known as Lofty and had a few long-forgotten adventures before retiring from sensate experience for half a century.
This is all bittersweet, as the country's desperate decline is allegorically represented by some unforgettable symbols of a bygone age of greater glory.
A fine cast makes the most of a strong script utilising the kind of Bob Crowley-designed set that only the National is capable of bringing us. This transforms to provide an ending that is far more upbeat than we had been given the right to expect at any point in the previous 2¼ hours.
Sir Nicholas's production is presented with élan, constantly confounding expectations thanks to the playwright's characteristic ingenuity and invention, not to mention numerous surprises but also the odd loose end.
People will be a big hit and fully deserves to be.
For those that can't get tickets or live far from London, People will be broadcast live in UK cinemas and also worldwide on 21 March 2013.
Reviewer: Philip Fisher