People Show 121: The Detective Show

The People Show
Assembly George Square
–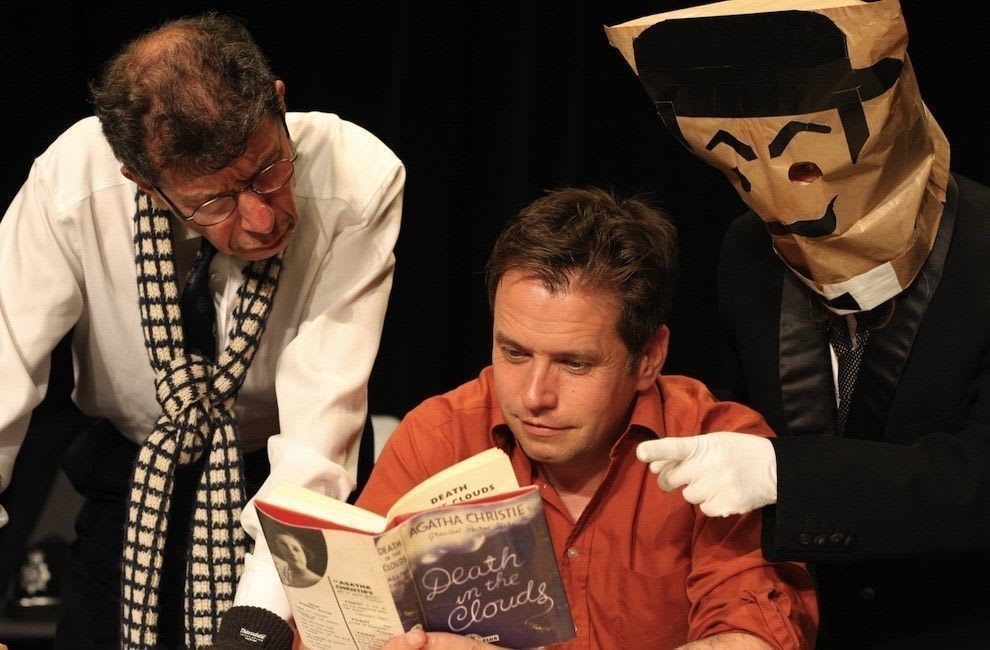 The People Show has been around since 1966 (as has founder-performer Mark Long), which is a sign of both strength and maturity. This 121st offering is of high quality and will entertain anyone who does not take whodunnits too seriously.
In one hour, three tireless actors take the genre and pull it apart, creating a great deal of amusement as they do so. Anachronisms abound, as do silly disguises.
From the furry table of truth, Gareth Brierley introduces a sub-Agatha Christie plot that is absolutely unintelligible.
This is the cue for his lovable colleagues, Long and Fiona Creese to begin weaving their webs of deception, all three actors taking numerous roles. The most memorable are Hercule Poirot, played by Miss Creese from within a paper bag, and several Long creations, the pick of which is a ludicrous, mildly Italianate waiter.
Somewhere along the way, the team investigates the mysterious disappearance of Agatha Christie in 1926, a murder in West London almost half a century later and film star Hedy Lamarr's embarrassingly close relationship with Adolf Hitler.
This has all been done before but somehow, the People Show makes it feel original and generates spontaneous laughter from an enthusiastic audience.
Reviewer: Philip Fisher