People You May Know
James Graham
Financial Times and Sonia Friedman Productions
From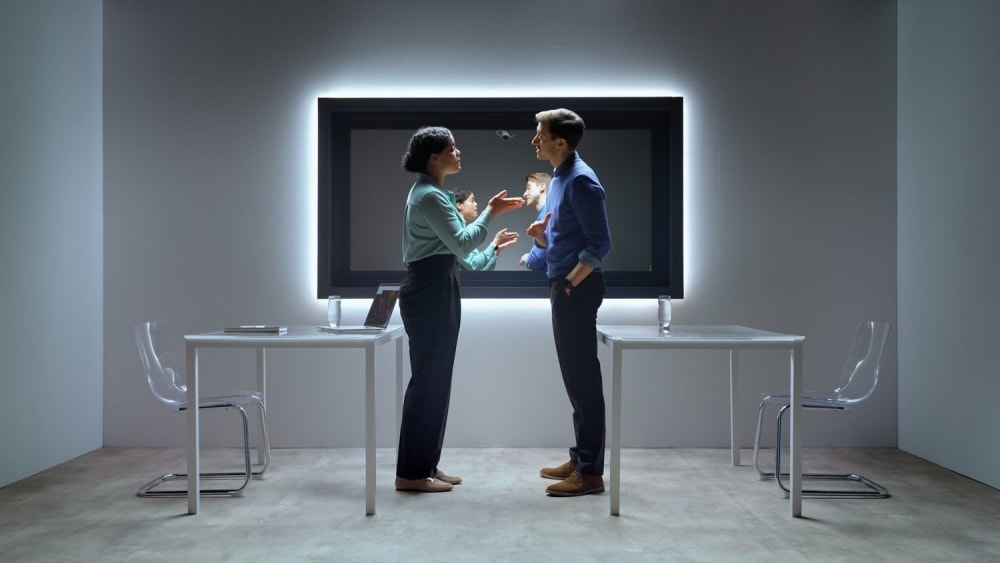 There are so many downsides to living through a pandemic that one sometimes forgets good news. There seems little doubt that this cracking short film created by Financial Times and Sonia Friedman Productions would not have existed but for our straitened circumstances.
In People You May Know (a.k.a. We Know What You Did during the Lockdown), James Graham has written a terrifying dystopian portrait of our age that has strong echoes of George Orwell at his most sinister. The quarter-hour-long drama features Lydia West as Rachel, a young barrister at one point designated as a "Typhoid Mary" by her interlocutor, who might as easily be described as an interrogator.
The worst part of the story is that Adam, the character played by Arthur Darvill, is not a member of the Secret Service or even the police but merely a contractor working for a data company on an outsourced government contract.
With clever use of music and imagery accompanied by slick camerawork, director Juliet Riddell ramps up the tension in a movie about privacy and algorithms that could easily give viewers nightmares, such is its authenticity.
Where James Graham really scores is by combining a series of norms that we accept without thinking in such a way that they form an entirely convincing scenario, which might extend the bounds of reality but only very slightly.
Arthur Darvill is consistently chilling as the interviewer, while Lydia West conveys the justifiable fear of a young woman who starts out by offering a public service in providing information to improve the lot of the people but finds herself in the midst of a waking nightmare with no hope of escape.
Even though the odds seem to be heavily loaded against her, there is an abrupt change of tone halfway through after which Rachel seeks to question the extent to which governments might use the pandemic as an excuse to pursue policies that they favour and additionally, to put none too fine a point on it, spy on citizens.
This piece comes strongly recommended, even though some viewers might require a strong drink to recover from its powerful messaging.
Reviewer: Philip Fisher