Pepperland
Mark Morris / The Beatles / Ethan Iverson
Mark Morris Dance Group / Dance Consortium
Donald Gordon Auditorium, Wales Millennum Centre
–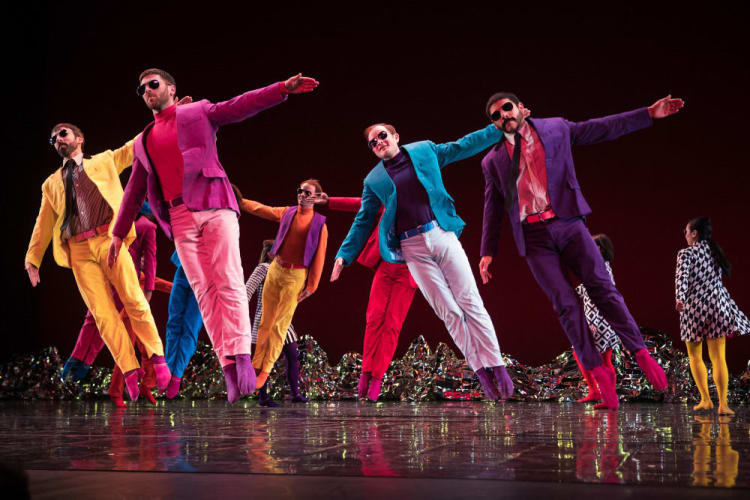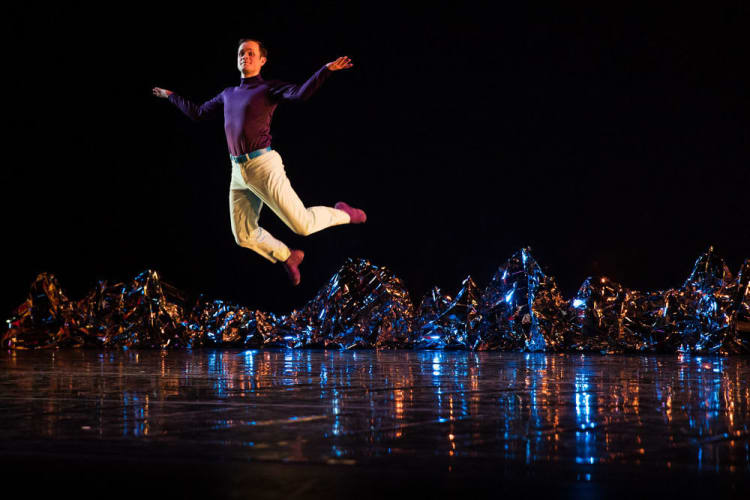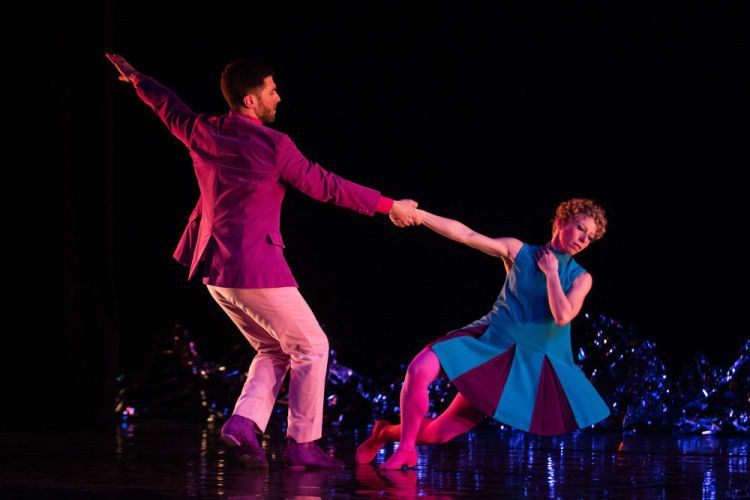 Apparently, when the Mark Morris Dance Group paid their first visit to Wales in 2005 (as part of the company's 25th anniversary celebrations), they failed to attract many punters to the Millennium Centre. This time round, there were gratifyingly few empty seats in the stalls of the Donald Gordon Auditorium on the first of two Cardiff dates, part of the UK tour of Pepperland.
Leaving aside Morris's reputation as a world-renowned choreographer, and one who has done much to popularise the form, the main draw here is probably the exciting new take on the music of The Beatles. Pepperland was first developed (apparently in something of a hurry) for an event held in Liverpool to mark the 50th anniversary of the Sgt. Pepper album in 2017, and has been subtly evolving ever since.
What has developed is something rather more profound and sophisticated than a Let It Be-style tribute to the Fab Four (not that there's anything wrong with that). Pepperland is a piece which delves more deeply into the spiritual and musical themes explored by John, Paul, George and, to a lesser extent, Ringo.
The witty tone is set from the beginning as the seventeen-strong ensemble, each dancer clad in near-fluorescent colours in vaguely 1960s designs (by Elizabeth Kurtzman), form a revolving circle resembling a record. Following this, the narrator—Clinton Curtis, who also sings—introduces characters from the album sleeve and each individual performer, notably bearing no physical likeness to the individual in question, strikes an appropriate pose.
The score is a suite by Ethan Iverson comprising imaginative arrangements of six Beatles songs interspersed with original compositions spun off from elements within the originals, and is as clever as might be imagined from a composer who, with his former band The Bad Plus, created a marvellous jazz version of Nirvana's "Smells Like Teen Spirit". He also plays piano whilst leading the excellent live ensemble (comprising Brian Krock on soprano sax, Jacob Garchik on trombone, George Shevtsov on keyboards, Vinne Sperrazza on percussion, and, most distinctively, Rob Schwimmer on theremin).
Morris's choreography (not that I'm an expert) is energetic, fluent and surprisingly funny. Each dancer gets the opportunity to shine in solos or duets, and while there are moments where the lyrics are interpreted literally—as in "A Day In the Life" and "Penny Lane" (which is not actually on Sgt Pepper, but might as well be)—this tends to evolve into something more freeform. Unexpectedly, I found the most striking segment to be the interpretation of Harrison's contemplative "Within You, Without You", which, with a theme of connectedness, takes its lead from the lyric "We were talking about the space between us all".
Perhaps in order not to distract from the Terpsichorean focus of the show, Johan Henckens's set is somewhat minimal, resembling an icy mountain range, made of material which is meant to reflect Nick Kolin's lighting in a psychedelic manner, although this failed to come across to me. Similarly, the video backdrop displayed only shifting colours; which seemed like a wasted opportunity.
The important thing, though, is the dazzling movement and the beautiful music, reflecting several eras of jazz as well as the influence of Baroque and Romantic composers. The tone of optimism, positivity and radicalism comes across strongly, with a racially diverse cast, same-sex relationships portrayed, and, on occasion, women carrying men.
As Morris noted during the post-show Q&A session, he, unlike some other artists, does not consider "entertainment" to be a dirty word. Pepperland is entertainment at its most witty, charming, intelligent and aesthetically pleasing. A magical hour.
Reviewer: Othniel Smith