Perseverance Drive
Robin Soans
Bush Theatre
–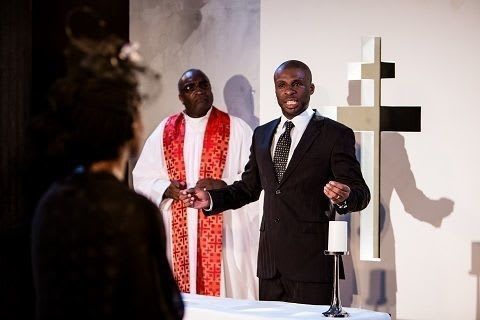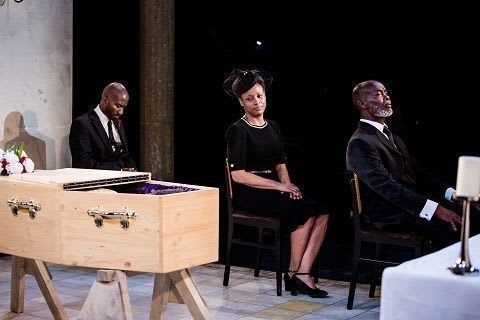 Having established himself as one of the leading compilers of Verbatim Theatre pieces, playwright/actor Robin Soans has taken a calculated gamble in switching to a more traditional form. He has then upped the stakes by writing about a community very different from his own.
Set partly in the Caribbean, Perseverance Drive is a deceptively subtle play dressed up as a raucous comedy.
That fact is far from obvious in the early scenes set at the Barbados, home of Leo Wringer's newly-widowed Eli Gillard.
Dysfunctional doesn't begin to convey the dissension in a family that professes to have a direct line to the word of the Lord.
Indeed, the backstabbing, familial one-upmanship could be mistaken for a rowdy version of the Big Brother house in a special holy rollers edition.
As we later discover, the old man and the recently deceased Grace founded their church as a reaction to British racism in the one area of life where it would least be expected.
As we meet the Gillards in 2008, almost everyone in the room is a preacher from bishops down to aspirants.
They are not a good advert for their calling, seemingly unaware of the imperative to turn the other cheek rather than operating in accordance with that less biblical alternative, digging the boot in whenever the opportunity arises.
Derek Ezenagu as the oldest, Nathan is a tyrannical and humourless man, almost matched by his brother Zek, Kolade Agboke.
Their wives, both also seeking careers as preachers, brighten the place thanks to some good lines and performances from Akiya Henry and particularly Frances Ashman in a more sympathetic role.
While Miss Henry's Joylene is a reformed ex-victim of a violent husband who scandalises the family as a divorcee, Ruth is one of the few decent people on show, fighting her own urges in the face of undue provocation from both her patronising husband Nathan and a weak-willed admirer, yet another reverend gentleman Errol, played by Lloyd Everitt.
The prodigal son of this family is Joshua, banished for his homosexuality but given heart and soul by Clint Dyer in a performance that forms a strong partnership with Leo Wringer's portrayal of an old man blessed with late-flowering wisdom when it is almost too late to make a difference.
Despite his father's visible revulsion, Joshua is the one who becomes the old man's carer four years later having relocated to London and shows more fellow feeling than any of the egotistical zealots.
The final scenes of this ultimately satisfying play that can dwell too long on excesses are far more touching than ever seemed likely, thanks to the acting of the leading players under the direction of Madani Younis.
Reviewer: Philip Fisher