Peter Pan
J M Barrie, adapted by Mike Kenny
Derby Theatre
Derby Theatre
–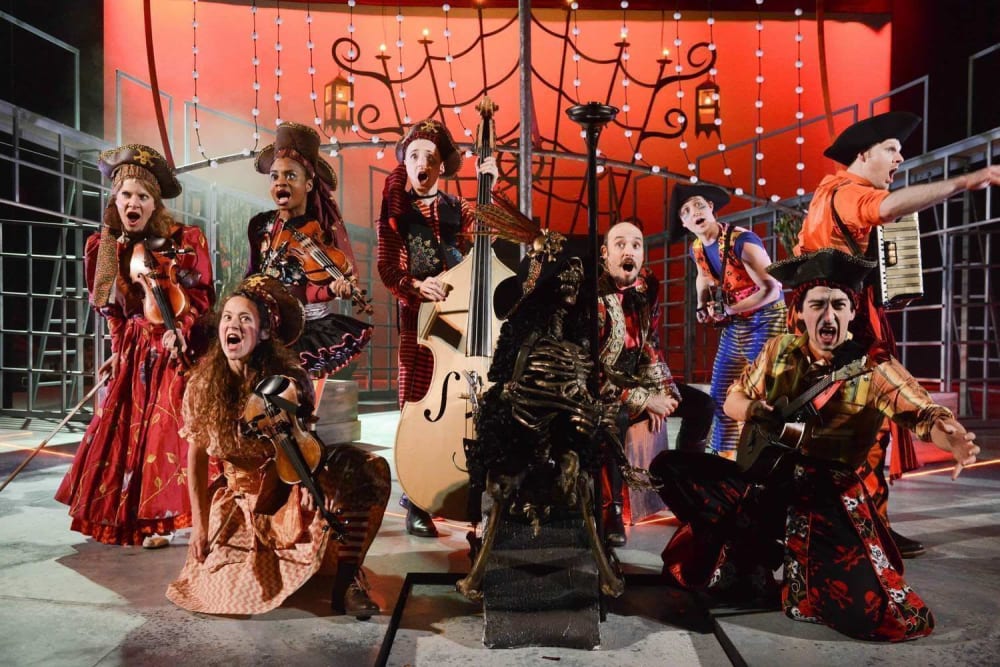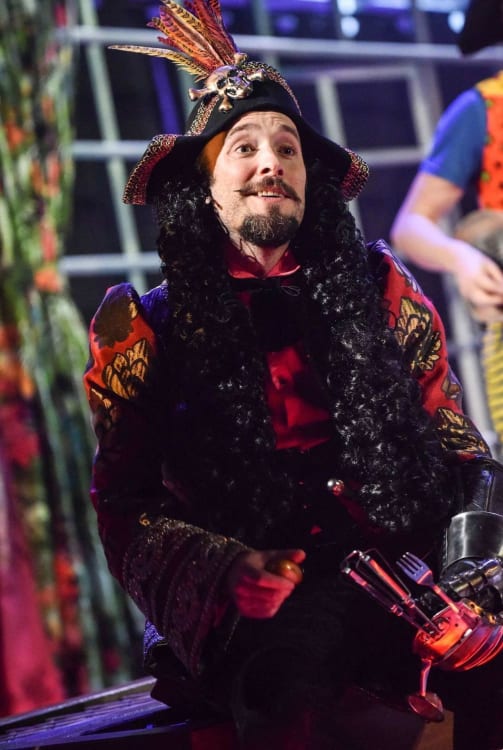 Over the years, the city of Derby has had its problems with venues—but it is reaching new heights and 2017 could be its best ever for Christmas shows.
An enthusiastic, innovative company has taken over the panto at Derby Arena while just down the road Derby Theatre is offering an alternative production, a festive tale performed by actor-musicians who present a slightly different take on the perennial favourite Peter Pan.
In 2017, the theatre has again teamed up with Mike Kenny whose adaptations usually go down well in the city. In 2016 Derby Theatre staged Alice in Wonderland and Jack, a version of Jack and the Beanstalk, in the Studio while in 2015 Kenny came up with a heart-warming Cinderella.
Kenny and director Sarah Brigham show their skill in staging Peter Pan as a multi-layered production. It presents the darker elements of J M Barrie's fairy story without diluting the charm and appeal of the tale which makes everyone happy at the end.
From the rousing song "Never Growing Up!" by composer and sound designer Ivan Stott right through to "Second Right, and Straight on 'Til Morning", the show is packed with energy. The eight actors' enthusiasm is matched by their musical skills on a range of instruments, everything from violins, double bass, accordion, saxophone, trumpet and ukulele to a xylophone.
As Peter Pan, Jack Brett sometimes looks mature as the boy who never grows up. Yet he is able to retain the aura of a hero even though Pan is naturally a selfish individual who has difficulty relating to others. Brett is also physically fit, impressively and acrobatically throwing himself around the stage.
One of the successes of the evening is Neal Craig who gives commanding performances as a pompous and overbearing Mr Darling as well as a scheming yet vulnerable Captain Hook.
Sally Ann Staunton's Wendy is in turns cute and feisty while Esme Sears endears herself to the audience as Tinkerbell. When she "dies" after swallowing poison meant for Pan, Peter says she can be saved if the audience recognises the existence of fairies. On press night, when he asked who believed in fairies, a young girl on the front row shouted out "me!" Cue chanting and clapping from a delighted auditorium.
Julian Capolei and Ru Hamilton excel as the Darling children John and Michael as well as pirates while Jack Quarton catches the eye as the canine nursemaid Nana.
Some of the younger members of the audience might be confused as Elizabeth Eves has only a hat to distinguish her when she changes from Mrs Darling, who wears a distinctive red dress, into Tiger Lily. But that is only a minor criticism of a strong ensemble production.
All the expected elements are included such as graceful "flying" from Wendy and Peter, spirited sword-fighting and a huge crocodile that is realistic enough to scare Hook.
Overall, Peter Pan is a slick, well acted production that is packed with gusto and passion. Clearly Christmas is in safe hands at Derby Theatre.
Reviewer: Steve Orme