Cinderella
Mike Kenny
Derby Theatre
Derby Theatre
–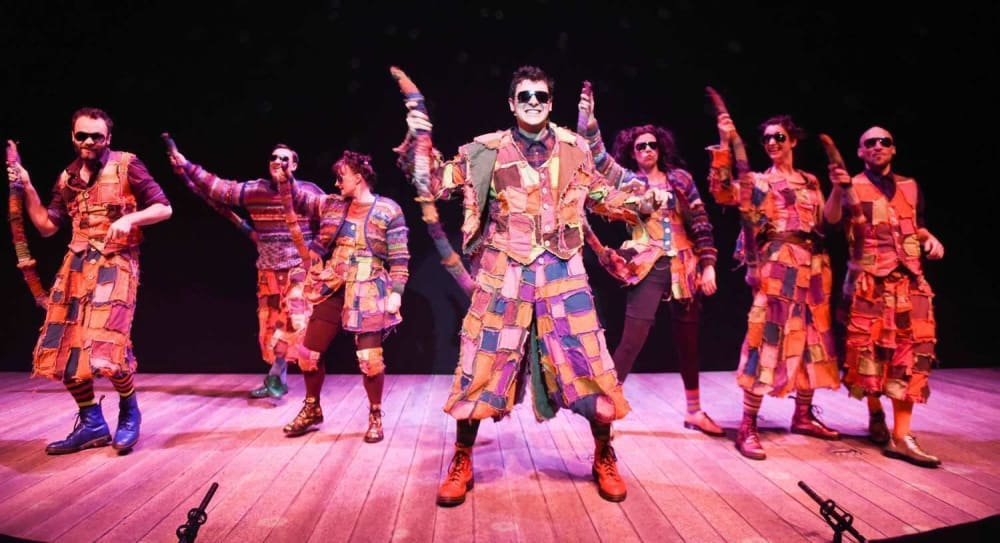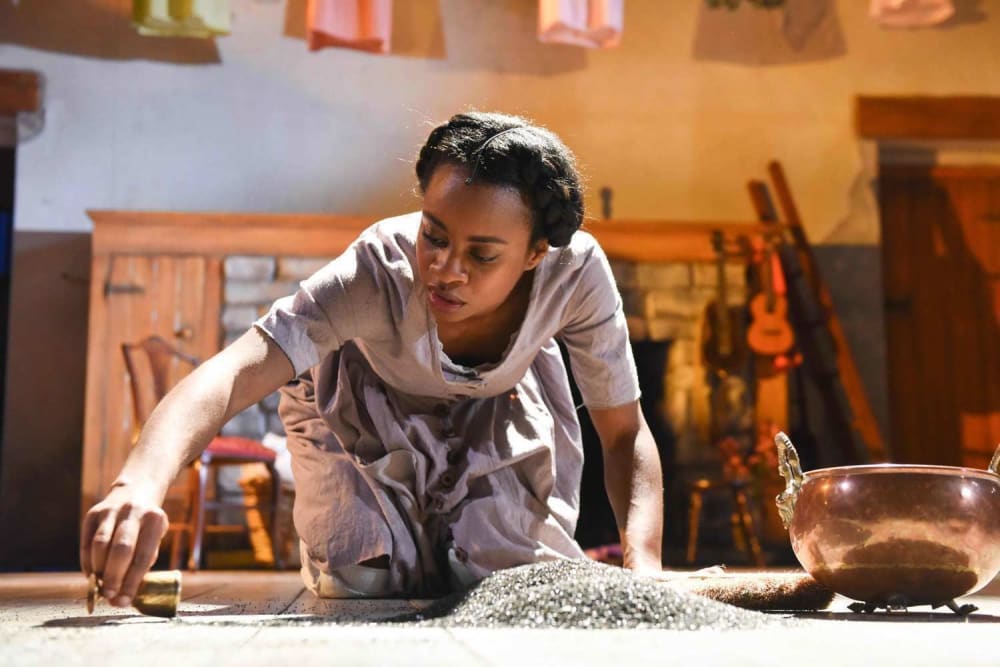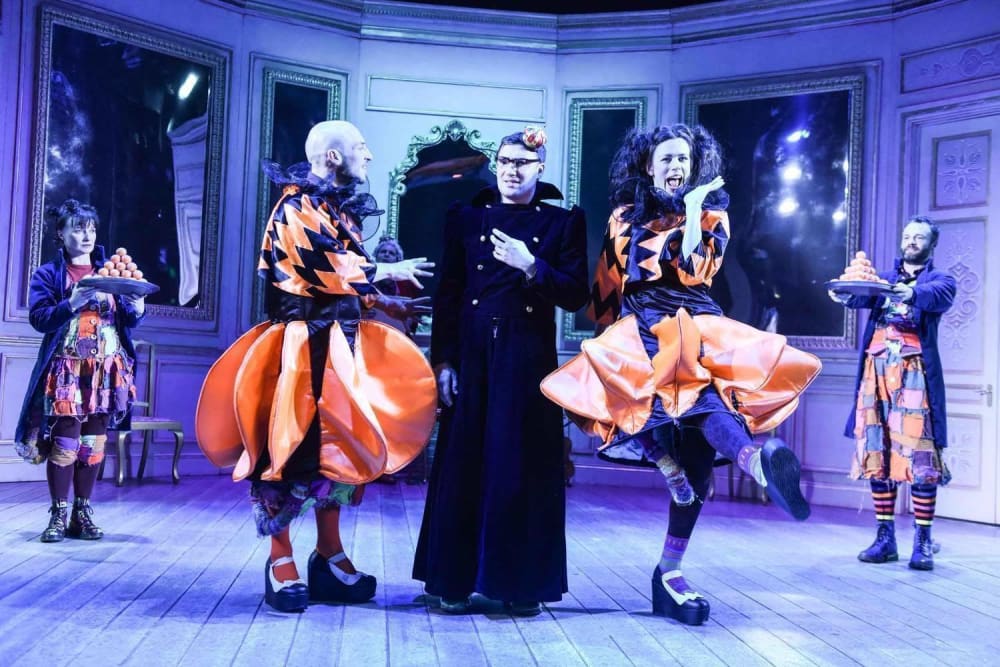 How do you tell in a new way a tale that's recognised as the world's oldest recorded story? Virtually everyone on the planet knows the saga of Cinderella and how she put her best foot forward to capture the heart of a prince. There are 2,000 known versions of it. So can it be told differently?
That was the dilemma faced by Derby Theatre when it picked Cinderella as its Christmas 2015 offering. The added problem was that the theatre always chooses a show that's different from the panto being staged on the other side of the city.
The venue decided to approach Olivier Award winner Mike Kenny about the script. He had previously adapted for Derby Theatre Siobhan Dowd's novel Solace of the Road in 2015 and The Odyssey by Homer in 2014.
Now Kenny has worked his magic on Cinderella, with the rats who befriend the young girl in the kitchen and later accompany her to the ball telling the story in a novel way.
This Cinderella is an ensemble piece, with a cast of eight actor-musicians revelling in the quirky yet enjoyable reworking. They create a delightful atmosphere with a production that appeals to all ages.
You know you are in for a good time from the moment seven of the cast appear from different parts of the stage, throwing themselves totally into their characters as inquisitive, prying rats.
There is no fairy godmother, no spectacular wedding at the end—but this version does not need those elements to succeed. All those on stage give stirring performances and most are accomplished musicians as well.
Kenny's main focus on the heroine is how Cinderella sinks to the lowest ebb possible but is able to bounce back and be loved for who she really is. Derby-born Esmé Sears gives a thrilling interpretation of the role. There is genuine sympathy for her when she is orphaned and when her step-sisters give her grief. The affection shown to her by the rats is almost palpable. She has an impressive voice, particularly on a touching ballad "Gone".
The rest of the cast are equally striking in their own particular way. Stephanie Rutherford who is making her professional debut and Chris Lindon are funny in a ridiculous way as ugly sisters This Un and That Un.
Derbyshire actor Jake Waring shines as the prince who does not want to fulfil his responsibilities, Rebecca Naylor is sufficiently evil as the stepmother and there are enthusiastic performances from Nicholas Coutu-Langmead, Christopher Price and Katherine Toy.
Derby Theatre artistic director Sarah Brigham directs imaginatively, Nettie Scriven's set is striking and Tim Heywood's costumes are immensely colourful.
Another of the production's highlights is Ivan Stott's music. His tunes are catchy, jolly and mostly upbeat, the perfect example being "Nobody Wants to be a Rat" which stays with you long after the curtain has come down.
Overall, this new version of Cinderella is heart-warming, fun and uplifting. Magical stuff.
Reviewer: Steve Orme