Peter Pan
J M Barrie, adapted by Anna Clarkson, Julia Hogan, Chris Hoyle, Terry Hughes, Mark Murphy, Eve Steele, Jill Stephenson and Jennifer Tuckett, music by Barbara Hockaday
Octagon Theatre, Bolton
–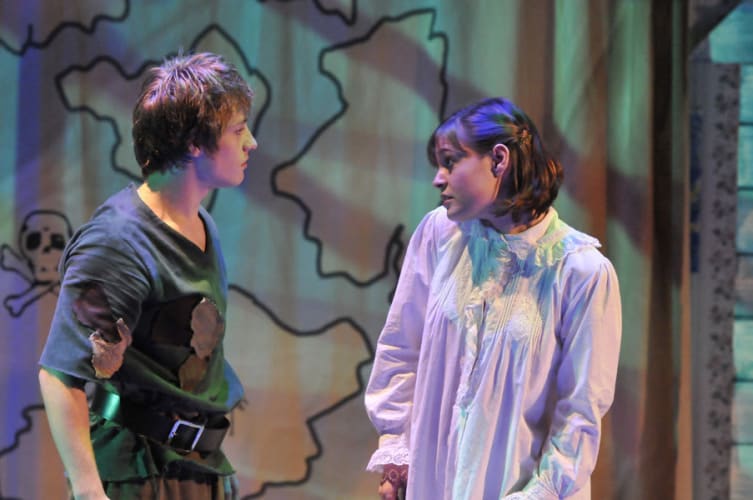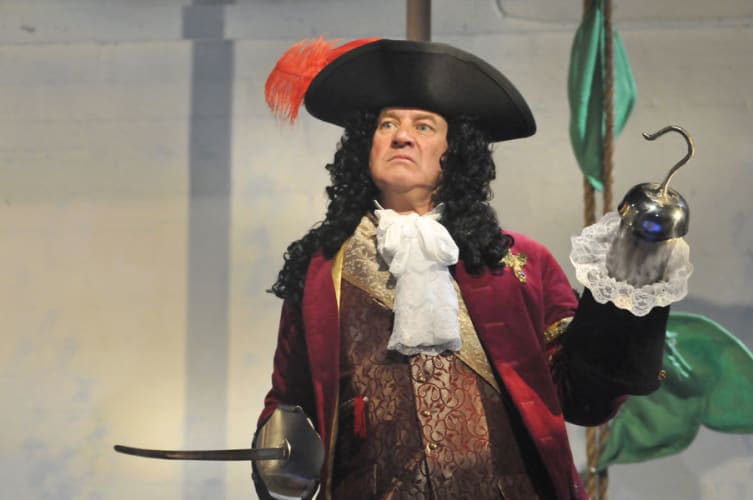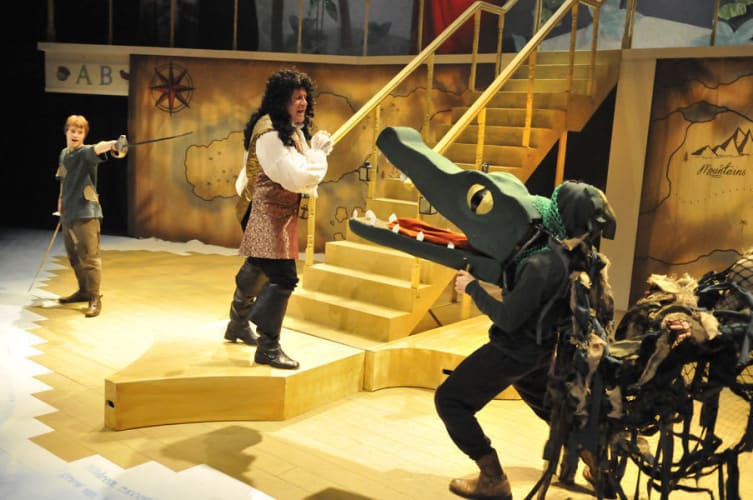 For this year's Christmas show at the Octagon, the writers on attachment to the theatre's Incubate programme have taken the novelised version of Barrie's 1904 play—one of the first plays written primarily for children—and turned it back into a play for modern audiences, using the same process as for last year's Wizard of Oz with director Elizabeth Newman as dramaturg.
Unlike last year's show, Neverland isn't relocated to Bolton, but the story has been transformed in many ways. Neverland doesn't come as a complete surprise to Wendy as she has already been dreaming about it in great detail. One of the most bizarre elements of the original story of having a dog as the children's nanny has gone, but Nana herself survives as just the family pet. Tiger Lily, the American Indian, has been excised from the story completely.
The production shies away from any audience participation, perhaps to distinguish it from pantomime versions of the tale, so Pan wishes to himself that perhaps other children would proclaim their belief in fairies at that precise moment to resurrect Tinker Bell without looking at the audience; the supportive first night audience caught on quickly, but there may be some nights when they have to send on a stretcher for her.
The story here is quite confusing and poorly constructed. While there are recogniseable elements for anyone who knows the story already, it is often unclear where we are both in the plot and in terms of physical location or how we got there. There are some attempts to give the relationship between Pan and Wendy more depth, but this doesn't work and results in some dull and stilted dialogue.
Elizabeth Wright's design for the Darling's nursery looks wonderful, especially the sky backcloth on the upper level—although it does seem odd to have to go up a flight of stairs in the middle of the room to open and close the window. The other locations look rather cobbled together and the sightlines for anyone sat along the sides are poor due to the cumbersome staircase across the centre of the stage and the frames in which characters occasionally appear on the upper levels.
We don't see any actual flying in this production (well, none to speak of) which is perhaps understandable in a small theatre but it isn't replaced by anything particularly impressive or imaginative. Some ideas are just confusing, such as when Wendy comes to rescue Pan from the sea on a tricycle.
By far the stand-out performance is Anna Wheatley as Tinker Bell, who portrays this jealous, petulant character superbly and speaks in a very impressive mixture of whistles and other noises. She brings a sense of fun and life to her role that is lacking elsewhere. Also of note is Mathew Hamper as a studious-looking Smee, also doubling in the skin role of Nana the dog.
Amy Noble's Wendy comes across as too old and motherly from the start so she doesn't go through any transformation. Christopher Villiers's Hook isn't funny enough or scary enough. Samuel Hargreaves is fine as Pan, and Alison George and Natalie Grady put their all into some comic banter and business that isn't particularly well-constructed or funny.
One exceptional element of the production is Terry King's fight direction. While the execution still needs a bit of polish at times (and will no doubt improve during the run), the sword fights between Hook and Pan looked great and were quite scary, particularly for those on the front row.
As with last year's Wizard of Oz, there is not enough fun for the kids and not enough substance for the adults and the jokes and plot are not strong enough for either. On this basis, it would seem that Newman's team-writing method of creating Christmas shows is not a very effective one—but as last year's show was the highest grossing show in the Octagon's history and next year's has already been anounced under her direction, it looks set to continue.
Reviewer: David Chadderton