Peter Pan
Rob Evans
Sherman Cymru
Sherman Cymru
–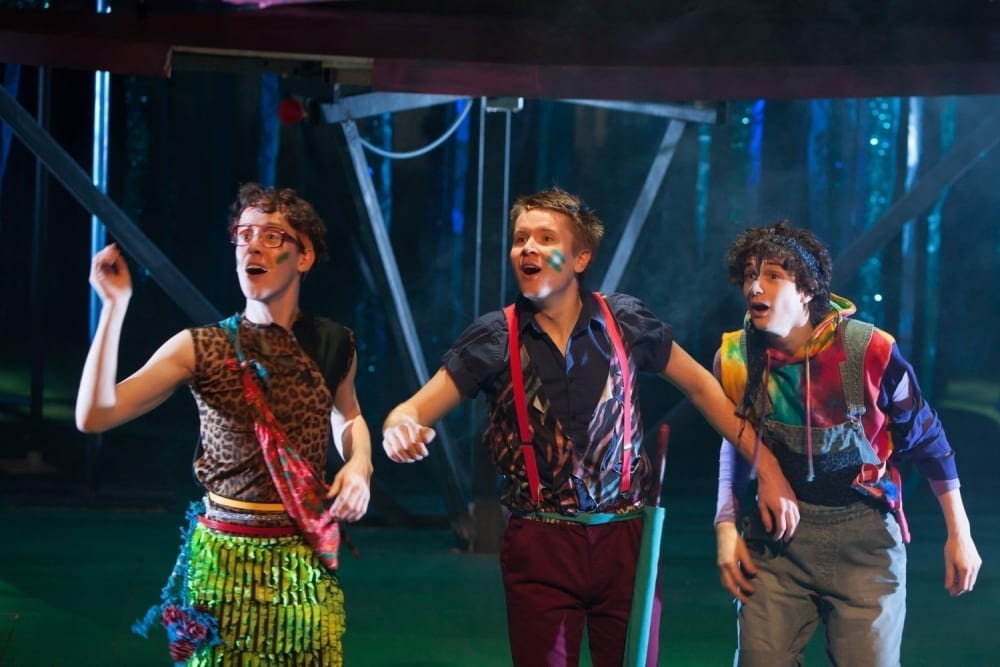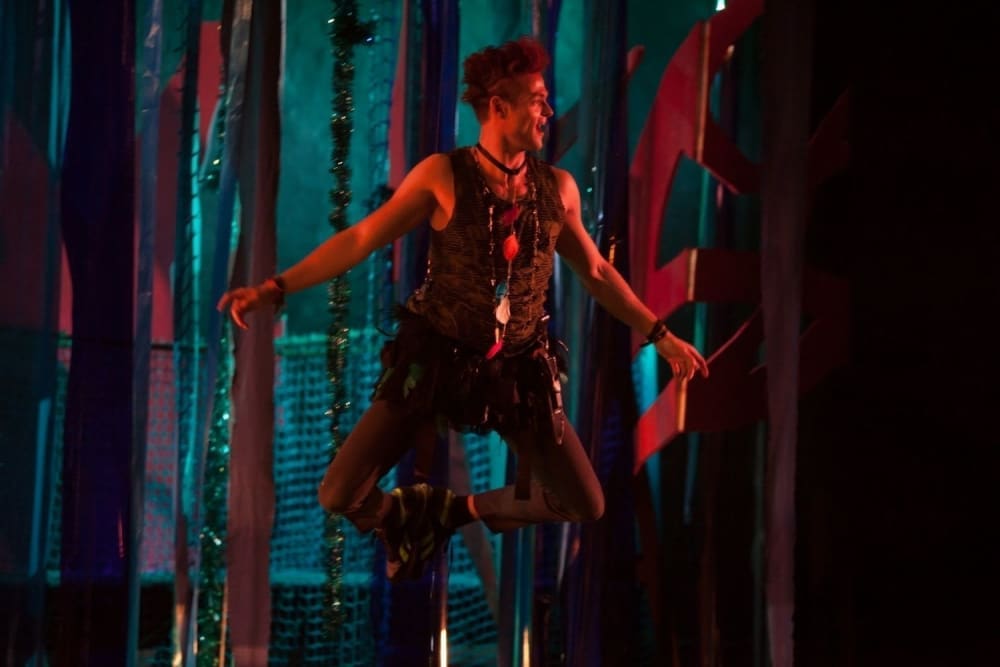 As ever, there is no nationwide shortage of Peter Pans this Christmas; the expiration of the copyright on J M Barrie's works in recent years, furthermore, has prompted a number of adaptations which riff on the original.
This highly entertaining offering from Cardiff's Sherman Cymru departs from the set text in several key areas—many of its moments of greatness, however, are owed to Barrie, who seems to be uncredited in the play's publicity materials.
With a cast consisting largely of talented recent graduates, Rob Evans's take on the tale opens in a drab, unhappy family home on Christmas Eve, with the pubescent Wendy—Rebecca Newman—tasked with looking after her younger brothers, the mischievous John (Adam Scales) and the camp, needy Michael (Meilir Rhys Williams), whilst oblivious to the attentions of their friend Jamie (Daniel Graham).
Their mother is dead, and their feckless inventor father, played by Russell Gomer, has been forced to take drastic steps to buy presents and, it seems, would rather pass the evening in the pub with his rough-and-ready mate Lugs (Kyle Rees).
Wendy's Christmas is saved by the arrival of Joshua Considine's preening, petulant, punk-styled Peter Pan—or rather, his return, since he is a long-standing family legend. In gratitude for her reattachment of his shadow he, with the reluctant assistance of the grumpy Tinkerbell—played, as is traditional, by a very cleverly conceptualised ball of light (lighting designer Tim Mascall working well with sound designer Danny Krass, as well as cast and director)—whisks her off to Neverland, a flight whose realisation (with video projection designed by Andrzej Goulding), justifiably drew gasps of delight from the audience.
Once in Neverland, we meet the Lost Boys (Williams, Graham and Scales again) running wild in Lucy Osborne's imaginatively designed all-purpose forest landscape, engaging and spirited but craving family ties, traumatised by abandonment and living in fear of the fiendish Captain Hook, played once more by Gomer, relishing the opportunity to ham it up as the stand-out character as well as enjoying excellent double-act interplay with the bungling Smee (Rees).
As Neverland time elapses, Wendy seamlessly falls back into the maternal role, until she tires of arguing with the defiantly immature Peter—here, the play risks getting bogged down in relationship chat. Evans's masterstroke is to deal with the heroine's good-girl drippiness by making her turn to the dark side; thus, second-act Wendy is vampish rather than demure, at least until she is forced to make the inevitable moral choice.
Dafydd James's songs are a delight, most notably the ballads; Wendy's pirate anthem doesn't seem to register as strongly as it should. Roisin McBrinn's direction foregrounds the physical comedy with great effectiveness, although some of the Lost Boys' horseplay seemed a little clumsy.
Most of the magical moments—the flying (courtesy of Flying by Foy), Peter's puckishness, Hook's tragi-comic monomania, Tinkerbell's audience-led resurrection—can be found in any production and are well handled. Evans adds contemporary relevance without shoehorning in too many adult references (although civil partnerships get a mention); the glass case in which Hook captures the hero at the play's climax is a technical marvel (Goulding again).
At the very end, fantasy and reality seem to collide in a manner which jars slightly. The overall tone, however, combines wistful charm and boisterous humour to crowd-pleasing effect. Inevitably a strain on the typical family purse, but definitely a fun night out.
Reviewer: Othniel Smith