Phoenix
Mike Bartlett
English Touring Theatre
Released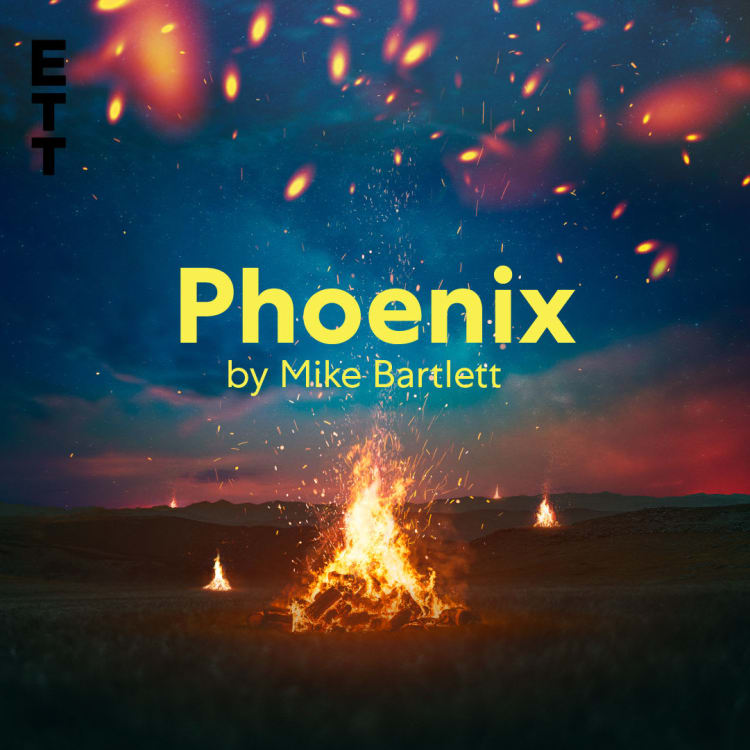 Phoenix is a 16-minute audio drama released as part of the Signal Fires project conceived by English Touring Theatre and Headlong.
The monologue, directed by ETT's Artistic Director Richard Twyman, probably needs one of those disclaimers at the start, stating that all characters are fictional and any resemblance to real life individuals is purely coincidental.
Bertie Carvel plays Tim, a lonely, introverted man who has taken a few minutes out in the garden to escape from a claustrophobic marriage and a bad judgement call.
As it happens, rather than being near his home, the garden is outside Tim's parents' house away from home, where he and his wife have driven in a panic, following a dual diagnosis of COVID-19.
Our protagonist is well aware that his journey is in breach of rules imposed by the government, which is unfortunate since, given his involvement close to the seat of power, it could cost him a much sought-after and loved job, not to mention the power that he craves.
As a result, Tim is resentful and blames his forceful wife, a woman who had been unwilling to leave their two-year-old daughter with anyone but grandparents, a decision narrowed down since her own parents live in New Zealand.
Sitting by a crackling fire and ironically munching Celebrations, Tim contemplates the disastrous decision that could leave him unemployed, at the same time as pondering on the uncertain future of his marriage.
Mike Bartlett has written a telling little drama that gets under the skin of an invented character that some might associate with a controversial figure who lost his job in the week after the play's release.
It should prove particularly popular with those who believe, like Tim who admits as much, that his selfish and thoughtless actions might literally have killed thousands of people and especially with those who don't mind revelling in a little schadenfreude given the opportunity.
Reviewer: Philip Fisher