Piaf
Pam Gems
Nottingham Playhouse Theatre Company and Leeds Playhouse
Nottingham Playhouse
–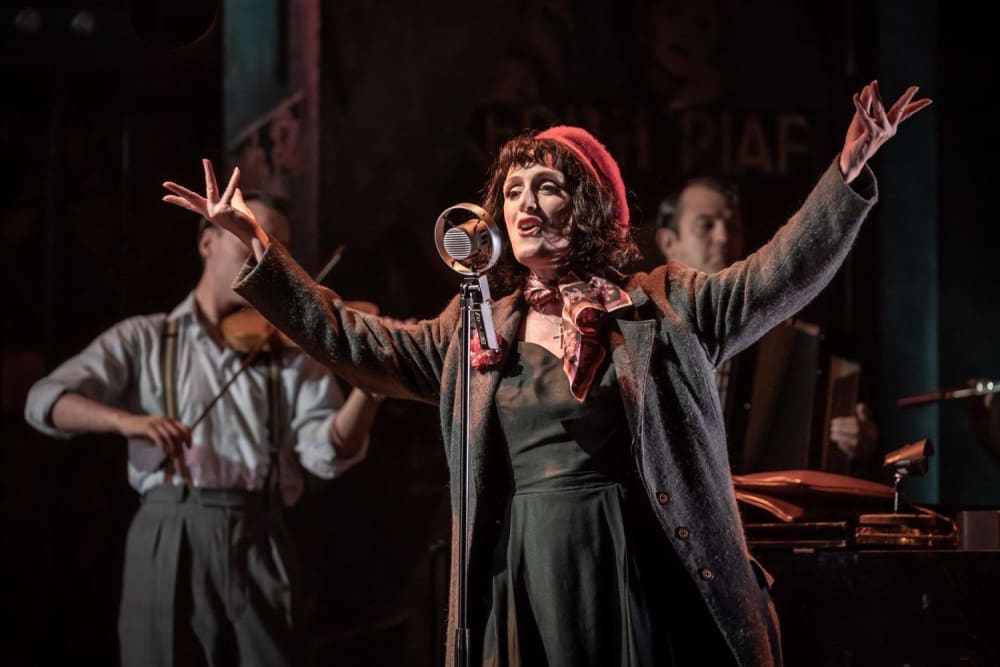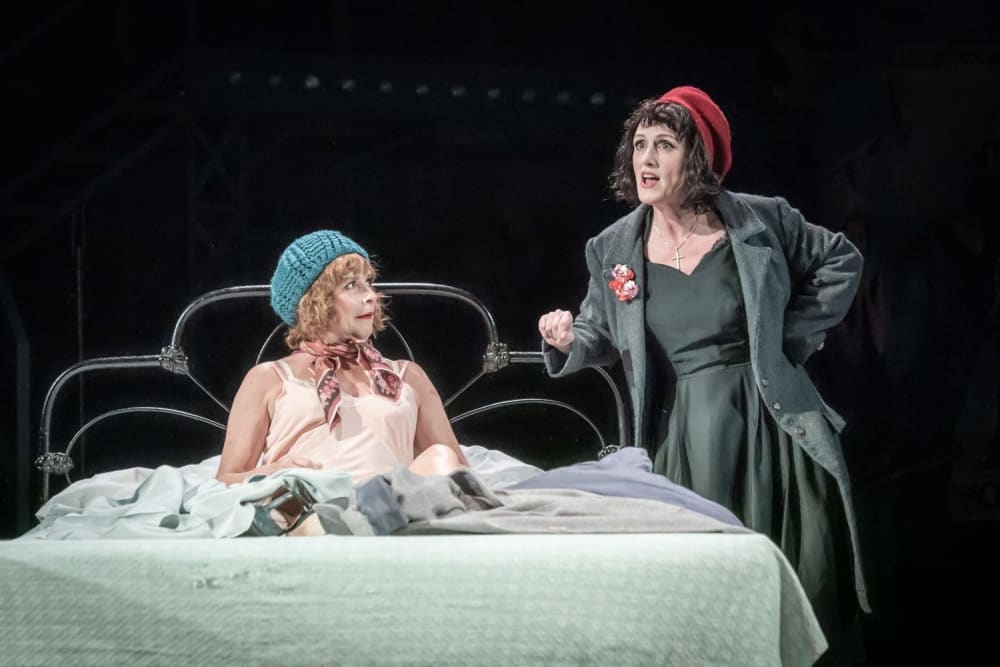 When Pam Gems wrote Piaf in 1973, she was told the central role needed a strong singer and a dramatic actress in one. For that reason, the play was shelved.
Five years later, the Royal Shakespeare Company produced it with Jane Lapotaire in the title role. Since then, it has been performed to critical acclaim by actors including Imelda Staunton, coincidentally at Nottingham Playhouse in 1980, Elaine Page, Elena Roger at the Vaudeville Theatre in 2008 and Frances Ruffelle. Now Jenna Russell's name can be added to those who have succeeded in portraying French chanteuse Edith Piaf, the self-destructive, promiscuous alcoholic and junkie.
Russell's achievements as a singer make her ideal for the role of Edith Gassion, otherwise known as the Little Sparrow. Russell picked up an Olivier Award for best actress in a musical when she appeared in the West End revival of Stephen Sondheim's Sunday in the Park with George in 2007. She was also nominated for a Tony Award when the show went to Broadway.
She invests so much pathos and humanity into each song in Piaf that the audience has no problem believing Russell is Piaf. The finest example is "Non, je ne regrette rien" which comes right at the end and received rapturous applause on the night I saw the play.
Russell is also an accomplished actress. She took over from Susan Tully as Michelle Fowler in EastEnders and in Piaf displays the grittiness and down-to-earth realism that are essential characteristics of the television soap opera.
Piaf tells the story of how the singer rose from the squalor of the streets of Paris to achieve worldwide fame. She became revered for her exceptional voice despite her troubled, chaotic life and died at the age of 47.
There is a danger that some audience members see Piaf as an unsympathetic character whose miserable life was self-inflicted. But Russell brings a pragmatism to the part which earns her compassion and empathy.
One of the bonuses for Russell of accepting the role of Piaf is that she is reunited with her old friend Sally Ann Triplett—the pair have been friends since they were 20.
Triplett, who played Judy Garland at Nottingham Playhouse in Amanda Whittington's adaptation of Susie Boyt's My Judy Garland Life in 2014, gives a full-on performance as Toine, Piaf's confidante, although occasionally she is a touch over-exuberant.
The other outstanding actor in Piaf is Laura Pitt-Pulford who gives a sultry depiction of Marlene Dietrich and a composed performance as Piaf's loyal secretary Madeleine.
The rest of the cast comprises seven actor-musicians who largely give good support, although there is some strange doubling and not everyone seems totally comfortable with all their roles.
Nottingham Playhouse artistic director Adam Penford should take credit for persuading Russell to come to the provinces to take on the role of Piaf. He brings a skilful touch to his direction and manages for the most part to gloss over some of the shortcomings of Gems's play.
Condensing Piaf's life into two hours must have been a huge task and Gems makes light of several major events including two car crashes which severely affected the singer's health as well as the impact of World War II.
Overall, though, the three main actors are reason enough to go to see Piaf. Some may opine that Russell's depiction of the brash, outlandish, health-ravaged chanteuse is a good enough reason in itself.
Reviewer: Steve Orme