Picnic at Hanging Rock
Joan Lindsay, adapted for the stage by Tom Wright
Malthouse Theatre and Black Swan State Theatre Company
Barbican Theatre
–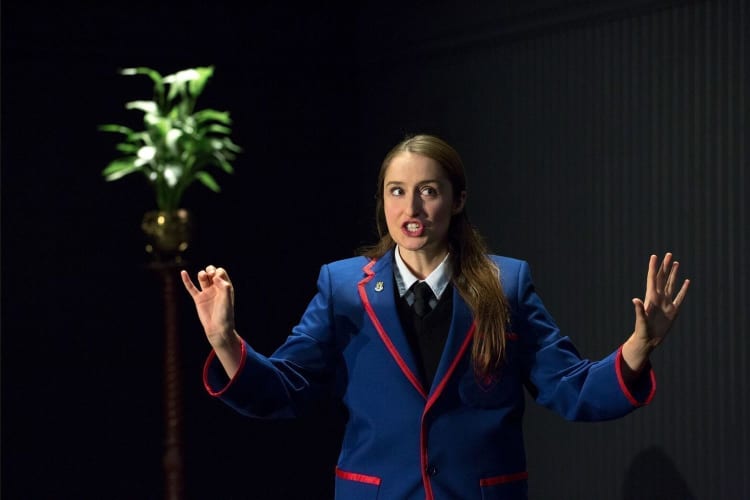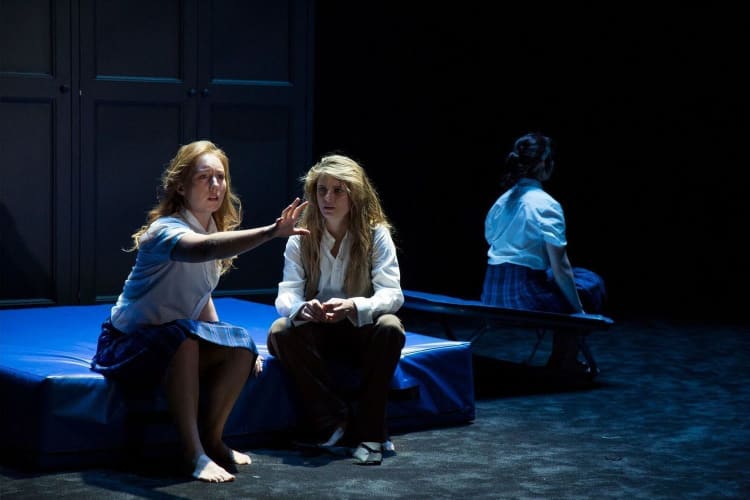 Picnic at Hanging Rock has the feel of ancient folklore of the kind that was originally based on a true story. It therefore always surprises to learn that Joan Lindsay's novel relating the tale was written only just over 50 years ago. That impression is compounded by Peter Weir's haunting film version and now a stark stage interpretation directed by Matthew Lutton for Malthouse Theatre and Black Swan State Theatre Company.
Five young women work as a tightly knit ensemble, each playing numerous roles with alacrity.
The opening immediately sets the tone for a 90-minute performance. The cast members dressed in identical school uniforms very slowly approach the audience across a bare stage space, narrating their own stories and filling in each other's gaps to build a comprehensive portrait of innocence desperate to come of age.
At the point at which audience members begin to wonder whether they can stand much more, ignoring the fact that if the process continues the actors will be clambering through the auditorium, the first change in tempo and tone guarantees a level of great uncertainty for the remainder of the performance.
Short scenes are punctuated by blackouts, while a surrounding soundscape designed by Jay David Franzke assails the ears and worms its way deep into the brain, almost persuading visitors that, rather than the Barbican in frozen February, they are in the Victorian bush on the much hotter St Valentine's Day 1900, when the catalyst for the tale takes place.
This is an innocent outing by a group of girls from a swanky private school that has ideas above its station. Accompanied by the maths and French teachers, they make an expedition to the environs of Hanging Rock, a pleasant enough daytrip to give them some fresh air and the opportunity for nature study.
What starts out as a jolly jaunt transforms into this a terrifying nightmare when three of the girls and that maths teacher disappear from the face of the earth, causing consternation and chaos.
The rest of the evening comprises a partial reconstruction of the events of that afternoon and its spooky aftermath, seen through numerous different sets of eyes. All parts are played by the versatile stage team, gender and age neither scaring nor causing problems in the rendition, with the snooty Head and two young men from opposite sides of the class divide making a particular impression.
The vignettes are simple and rarely less than beautiful, while the atmosphere created is quite remarkable given the limited props at the cast's disposal.
By the end, not only have Matthew Lutton and the team given viewers the opportunity to consider what might have happened to the missing girls but also painted a sometimes brutal portrait of fin de siècle Australian life, especially for those from the slightly less privileged classes. In this light, Picnic at Hanging Rock presents a highly compelling and most unusual theatrical experience.
Reviewer: Philip Fisher