Picture This
Elise Marra
Marra Productions
theSpace @ Surgeons Hall
–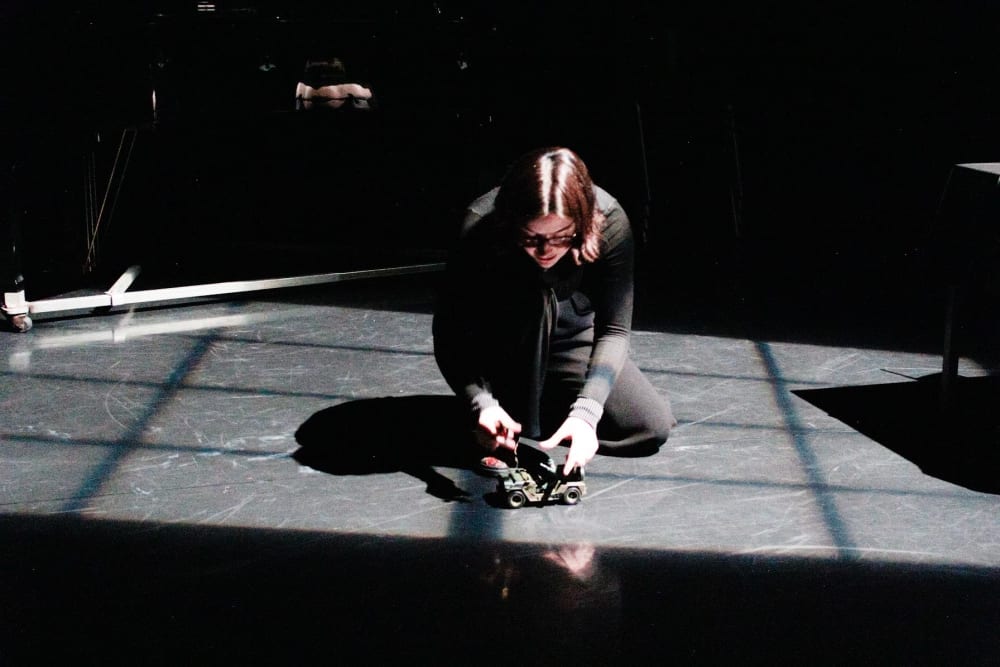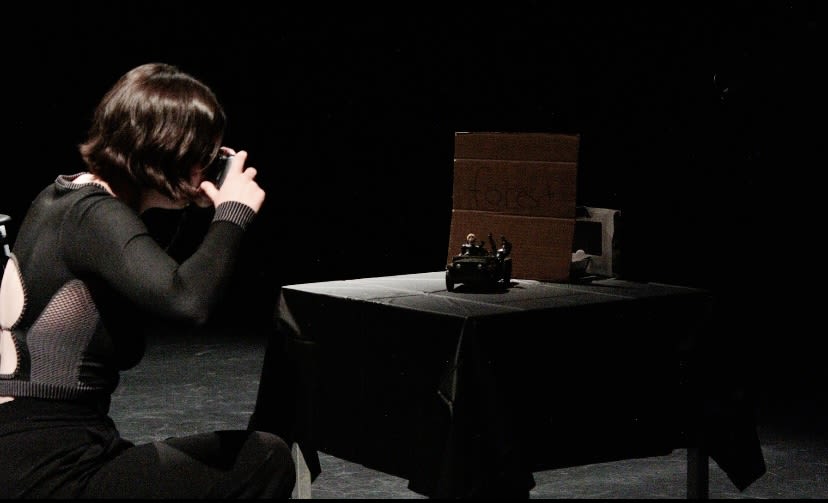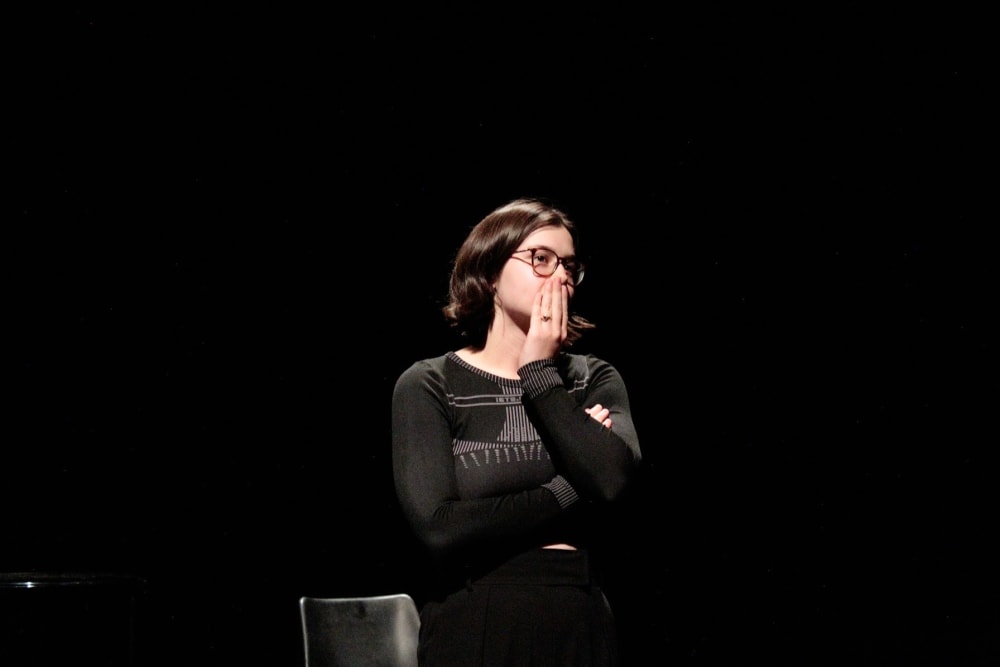 Picture This is a 40-minute musical billed as a thriller, but, as thrillers go, it is lacking suspense and danger. It is a Frankenstein's monster of a show starting like a romance and morphing into a weird comedy with nods to coercive and violent behaviours.
The heroine of the piece is Mary, the maker of stop-motion animation films (think Tim Burton's Corpse Bride). The story starts well for her when she meets Joey at a party and they soon move in together, but soon, his neediness starts to intrude on her work.
One day, she is in her studio recording a scene between a WWII British Army General and a Damsel in Distress, but Joey keeps phoning. Posing the tiny models for the next shot, the miniature General throws Mary a smile and then talks to her, telling her how to react and conduct herself.
On his instruction, she barricades herself into the studio and finishes the film, but the General forbids her to release it and they fight. A car chase ensues around the auditorium and Mary kills the general by ripping the head off the model. At the end, Mary finds a letter from Joey saying he is leaving her.
The action of the play needs much stronger framing. It is not that we can't understand the sequence of events, we can't understand why they take place or where. Mary says she becomes immersed in a world of her creation, so does that make the whole thing a daydream, is this the basis upon which we are to give ourselves up to the writer's fantasy turning a blind eye to its illogicalities, or if she is going insane, how are we supposed to know?
Elise Marra's solo show has some fun ideas and the chase scene with a remote controlled truck is daring given the technical challenges, but it has all the gravitas of a Keystone Cops chase. Was I really watching a thriller? At no time did I fear for the heroine or feel any tension.
I don't put this down to the genre; there is no reason at all a musical cannot be a thriller and the songs show promise. My sense is that Marra needs to go back to Picture This with some rewrites and finessing, which I hope she does with the guidance of a clear-sighted director who can help connect the character with the action and stop this truck of a show coming off the road.
Reviewer: Sandra Giorgetti