Pike St.
Nilaja Sun
Barrow Street Productions
Roundabout @ Summerhall
–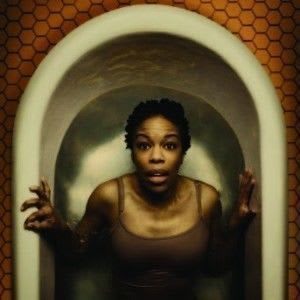 Nilaja Sun, who brought the epic No Child to Edinburgh around five years ago, is a highly talented writer and character actress who magically conjures up whole worlds from the ether.
Pike St., first produced at Barrow Street Theatre in New York, follows events as Hurricane Gloria threatens New York's Lower East Side and its eclectic inhabitants.
The main focus is on Nuyorican Evelyn and her colourful family. The aspiring healer's main concern is daughter Candy, the much-loved, immobile and silent victim of an unknown affliction from which the teenager seems unlikely to recover.
Living with them is randy old Pappy and Evelyn's brother war hero Manny, decorated after service on Afghanistan.
Miss Sun paints detailed portraits of the family and their neighbours going about ordinary working class lives. Her skill, under the direction of Ron Russell, means that every character is easily distinguishable and so accurate that each feels like one of your own friends and neighbours.
The story builds to a startling finale that caps an enlightening and enlivening experience, leaving behind a warm feeling in every viewer's heart.
Reviewer: Philip Fisher