Pinocchio
Concept, direction and choreography Jasmin Vardimon
Jasmin Vardimon Company
Sadler's Wells
–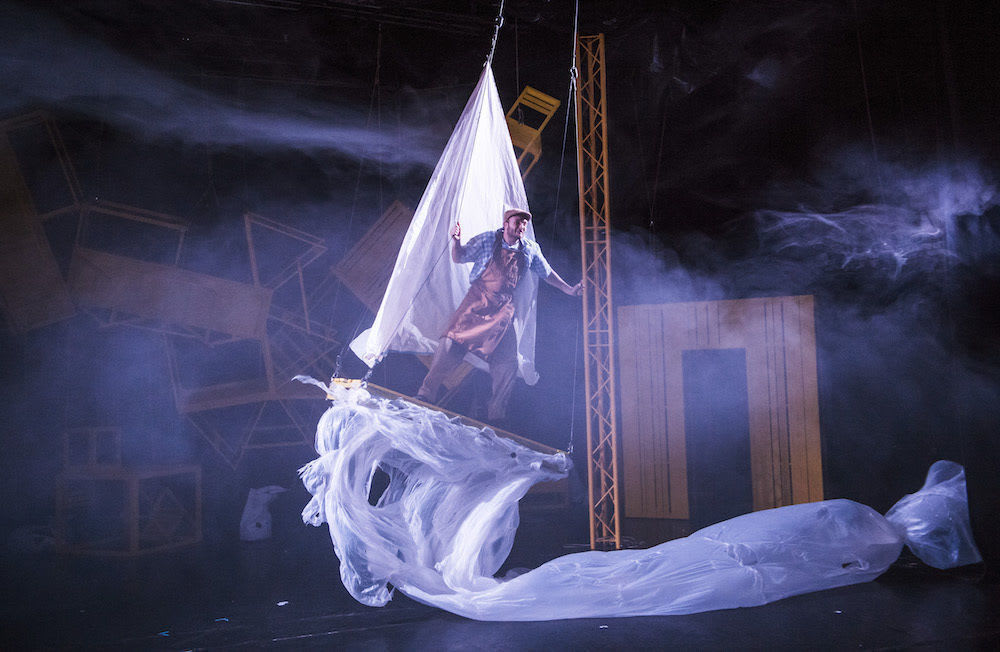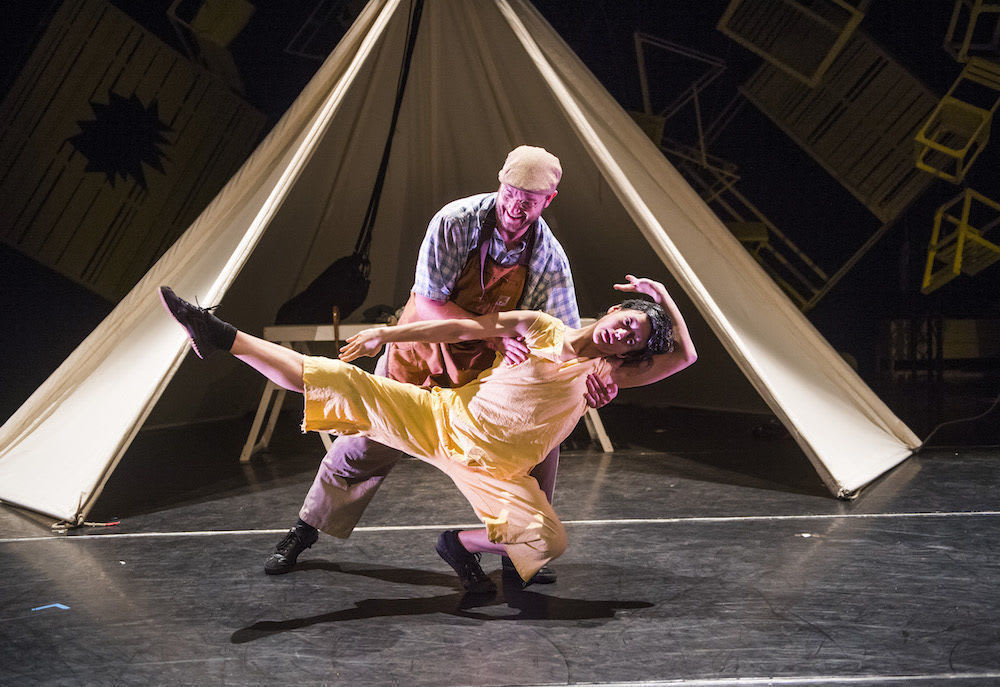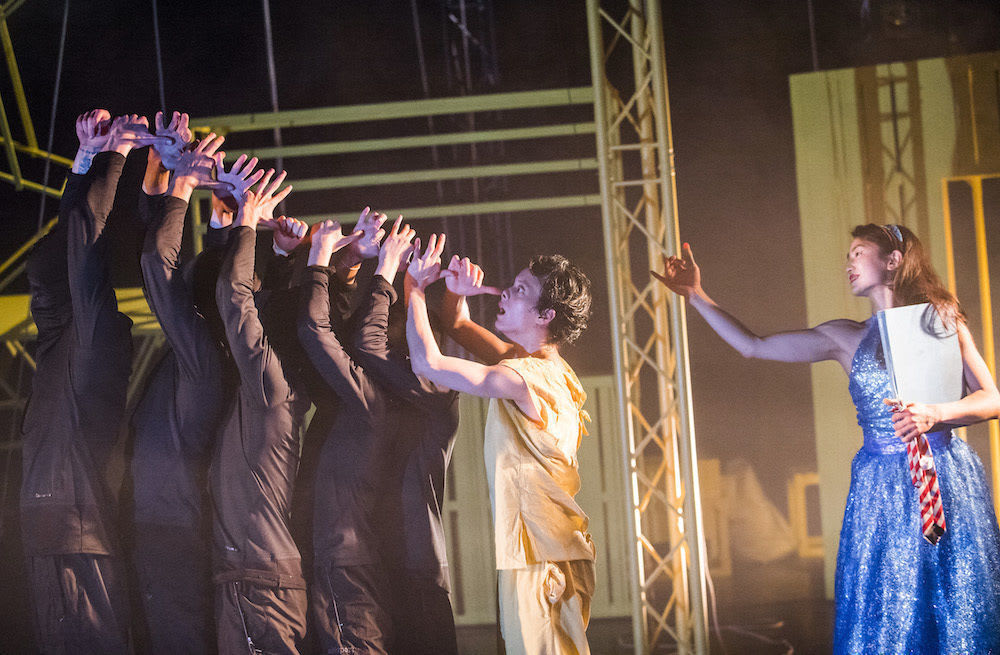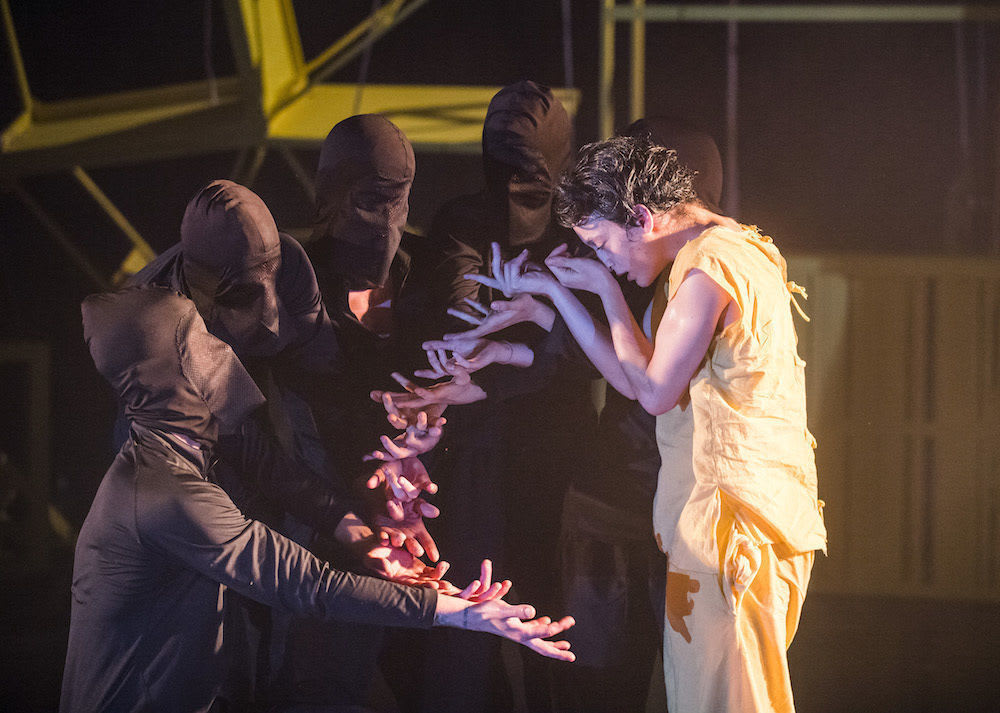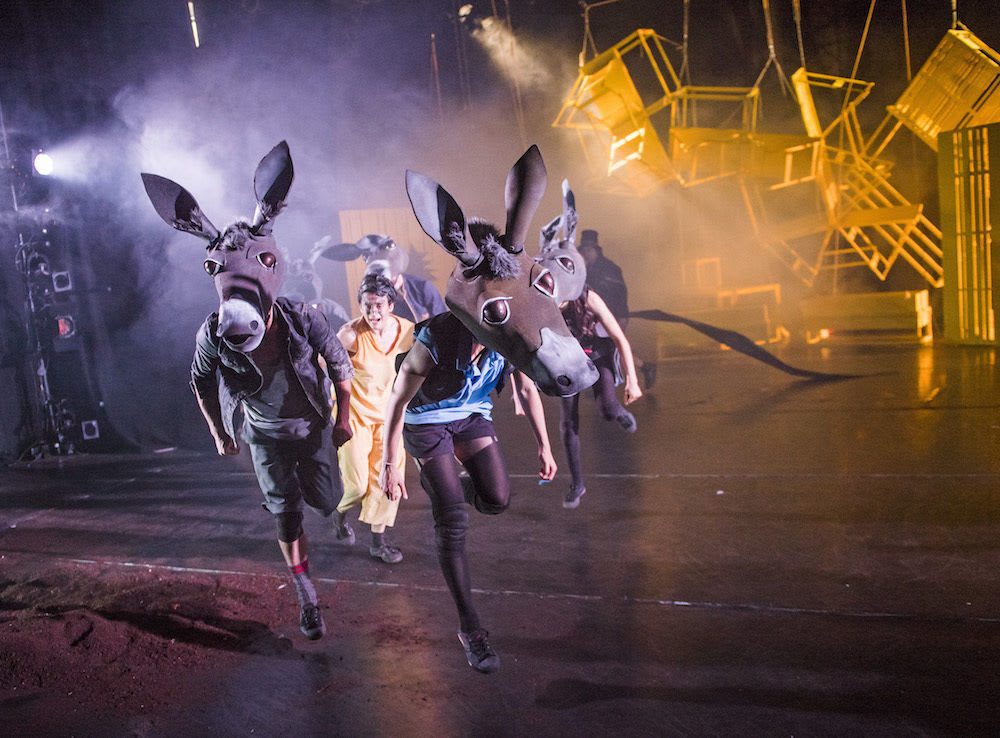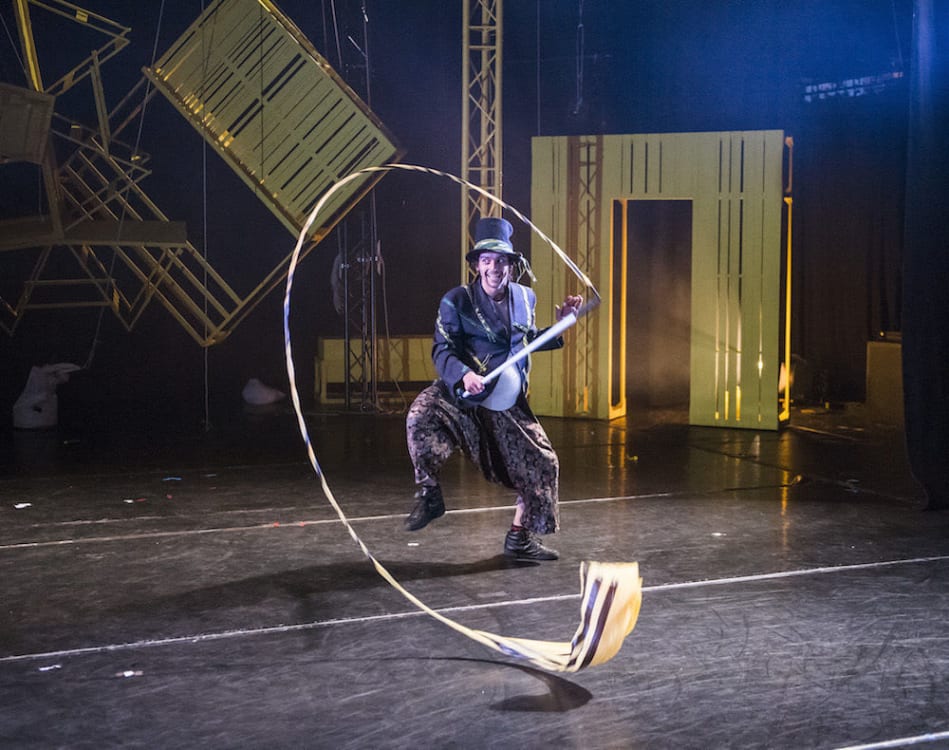 Since Carlo Collodi's original appeared in serial form in 1881/2, in book form in 1883, a proliferation of Pinocchio versions in many languages and media have followed, not least the 1940 Disney version.
The Disney version will not help you to understand all the episodic adventures of our hero here. You really do need to know the original. This is both the strength and the weakness of Jasmin Vardimon's dance adaptation of Collodi's original—created with her eight-strong multi-role-playing ensemble, dramaturge and set designer Guy Bar-Amotz, Chahine Yavroyan's lighting, and Jesse Collet's animation.
Hand firmly on the tiller, the sound design and choice of music, which ranges from Beyoncé (a modern dance routine gets a laugh... The bullying and exclusion of Pinocchio at school is also very contemporary) to Shostakovich, is Vardimon's. So, do some preparation, and sharpen your wits.
I have a postcard from the V&A of Lyubov Popova's constructivist set design for Meyerhold's 1922 Magnanimous Cuckold—Bar-Amotz's brilliant set, yellow on black, looks very like it: a carpenter's studio with chairs, crates, and other half-made wooden objects hanging amongst the rafters and supports. A tepee is Gepetto's workroom—lots of shadow play when he carves Pinocchio. And the duet between the two is wonderful.
Bungee ropes and wires visibly manipulated by the company make for the Punch and Judy puppet show and marionette ballerina (Stefania Sotiropoulou) antics. The tricksters, Fox and Cat, look as if they've stepped out of Fiddler on the Roof or Bulgakov's Master and Margarita, Fox in Russian fur hat and Cat in spats and tailcoat. Uroš Petronijevic and Estéban Lecoq have fun with these two sneaky reprobates.
There are 'Ninja' Assassins; Gepetto (David Lloyd) on a beautiful sailing boat swing, trailing white plastic feathery waves, inside a Whale; the Land of Toys where Pinocchio becomes a Donkey whipped on by ringmaster Alexandros Stauropoulos; buried coins (a Pina Bauschian pile of soil is tipped out for that); the Inn of the Red Lobster, where Pinocchio is misled by the naughty duo—an excuse for more rubber-legged dancing.
Blue Fairy Aoi Nakamura emerges magically from the top of the tepee, which becomes her long star-studded skirt, fireflies her companions; and last but not least Emma Farnell-Watson works her black socks off in multiple roles. Pinocchio's nose is a group effort, all hands rise to cock a lengthy snook...
Best of all, with the heft of the evening on her slender shoulders, is Maria Doulgeri as Pinocchio—a remarkable performance—hypermobile in her clumsy agility, flopping like a puppet without strings, and rising up, just to fall again. Turning like a corkscrew, buffeted by the wind and other forces, a look of amazement on her face, she is a Candide curious and adrift in a greedy and dangerous world. I'm amazed she hasn't dislocated any joints yet.
The set is superb—have Vardimon and Bar-Amotz been influenced by Dmitry Krymov's Lab, too?—the eight dancers are superb, there are some tremendous ideas and visual concepts (feet as faces for a couple in a restaurant sucking on the same spaghetti), but ninety minutes without interval feels very long. My young companion clock-watches throughout. So, what is the missing element? Hard to pin down—dynamic diffused by a wealth of ideas, perhaps?
The pace is a gentle, moves are repetitive, but that's not an issue—children often like things on repeat. Is it too didactic this picaresque tale—what it is to learn to be a human being and not given in to greed and other distractions? Cricket's disembodied voice of consciousness and conscience—three animated pairs of floating hands making a talking face—does not convince my inner child.
The image I take away is of a musical box merry-go-round—life is a merry-go-round—the eight dancers rise and fall as they turn round and round, roll on the floor and lift up, down to floor and up again, soft toys, articulated toys, with bemused faces.
Reviewer: Vera Liber