Pinocchio, The Greatest Wonder of the Age
Paul Boyd
Lyric Theatre, Belfast
Lyric Theatre, Belfast
–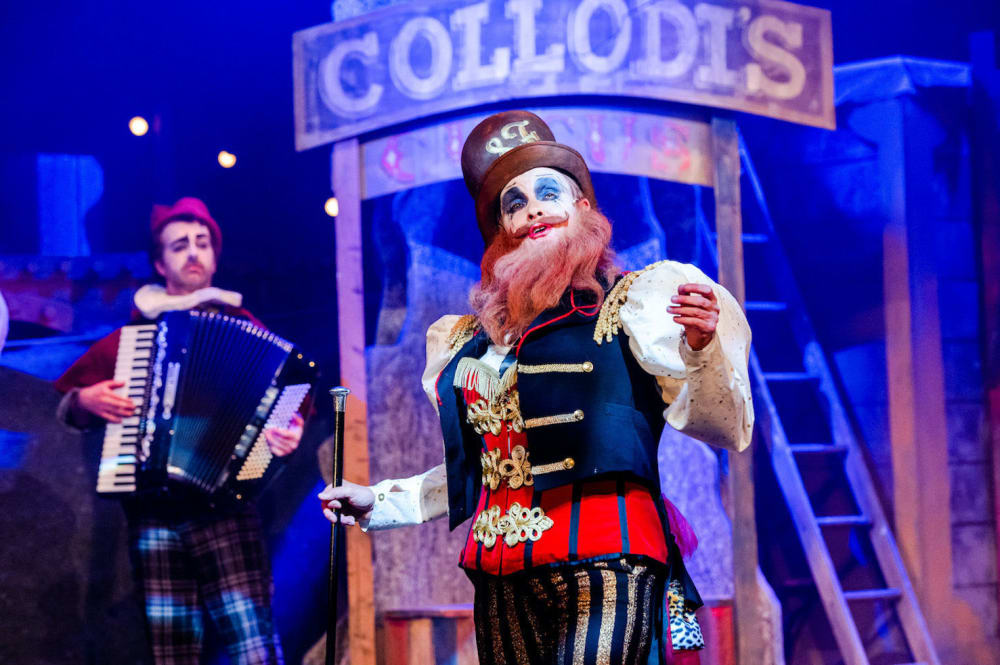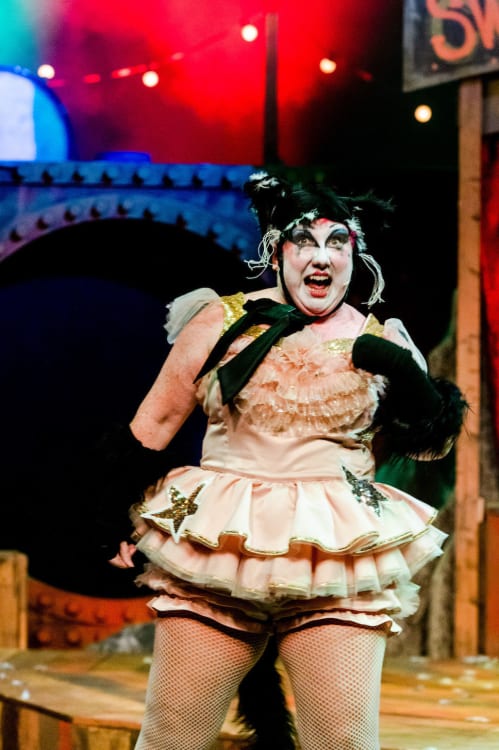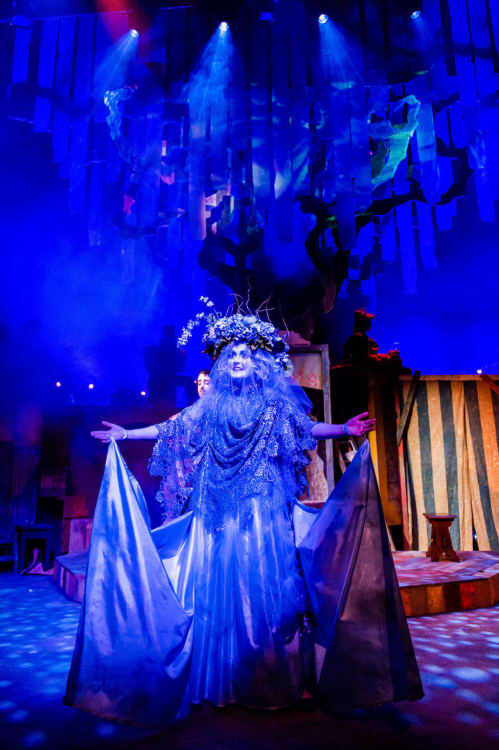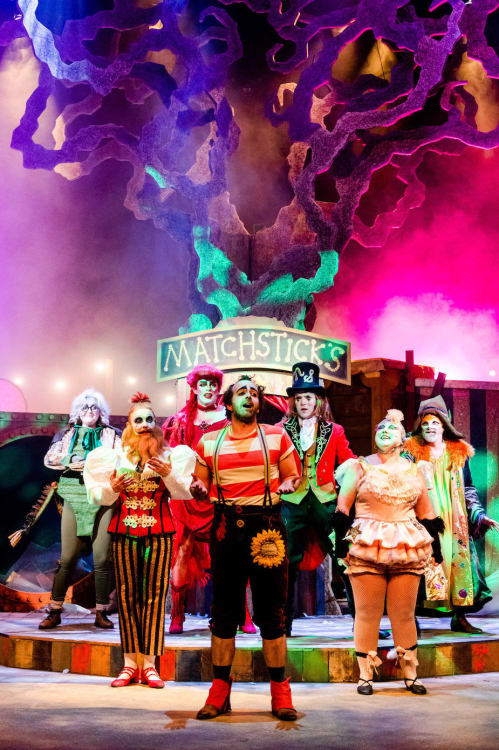 Making its lockdown-delayed appearance at Belfast's Lyric Theatre, Pinocchio, The Greatest Wonder of the Age sees Paul Boyd bring his signature flair for colour, fantasy, fun and lyrically muscular music to Carlo Collodi's timeless fable of the wooden puppet that becomes a boy.
Following his pre-pandemic Peter Pan and Alice's Adventures in Wonderland, Boyd's re-fashioning of childhood classics have quickly become a Christmas staple on the Lyric's main stage. With its focus on family and belonging in a time of crisis, Pinocchio may well be his most sophisticated retelling yet of a familiar story, and his most direct.
Typically, there's a touch of chaos, too, in Boyd's anarchic, sideways view of Collodi's much-adapted fairy-tale. Treated to innumerable interpretations since it was first published in 1881, few have lit upon the notion of the travelling circus the wooden boy-manqué finds himself embroiled with so pertinently; a telling cipher for current, socially-distanced travails.
But while Boyd's auteur-like involvement as book-writer, lyricist, composer and director has its strengths—there is no denying (or resisting) his full-on authorial imprint—his insistence on underlining emotional excess at the expense of something more probing occasionally makes one rue the absence of another, more dispassionate guiding hand on the tiller.
That said, he casts perfectly. The star of the show is Pinocchio himself—Paul Currie's sympathetic and engaging puppet lent becomingly eloquent, often moving life by his flesh-and-bone avatar, Christopher Finn.
Michael Mahony makes a strong impression as the sage, top-hatted Mr Keys and sweet-souled innocent abroad, Matchstick, with Allison Harding's tyrannical circus owner Swallowfire a pantomime demon in disguise; a piratic, red-bearded villain bristling with boo-hiss malice and menace.
Her carnival collection of comedic grotesques include Christina Nelson's excitably hyper high wire-walker and cartoonishly French "fun-nambulist", Lady Cat, Richard Russell Edwards's dipsomaniac opera-singing Red Lobster, teetering on stretched stiletto heels that waver with every drunken quiver of her bustle, and the fiddle-playing Lancastrian Talking Cricket of Eimear Fearon, who also provides a magical, ravishingly sung Blue Fairy.
Boyd himself steps in to deliver a wise and rather touching Old Joe, Pinocchio's begetter, and a discreetly waspish thwarted thespian Mr Fox for an indisposed Richard Clements.
There's atmosphere aplenty courtesy of Stuart Marshall's set, an array of faded carnival caravans marshalled around the denuded grandeur of the 'Tree of Truth', the vaudevillian-laced colour of Gillian Lennox and Erin Charteris's imaginative costumes and Mary Tumelty's gorgeously warm, colour-saturated lighting.
Boyd's part-prerecorded score is effectively embellished by the cast doubling as on-stage musicians, the result a laughter-inducing, tear-tempting family Christmas treat.
Reviewer: Michael Quinn