Pity
Rory Mullarkey
Royal Court Theatre Downstairs
–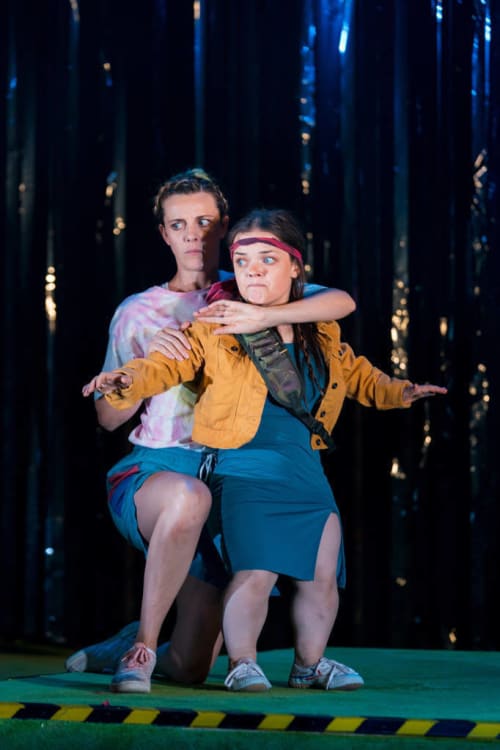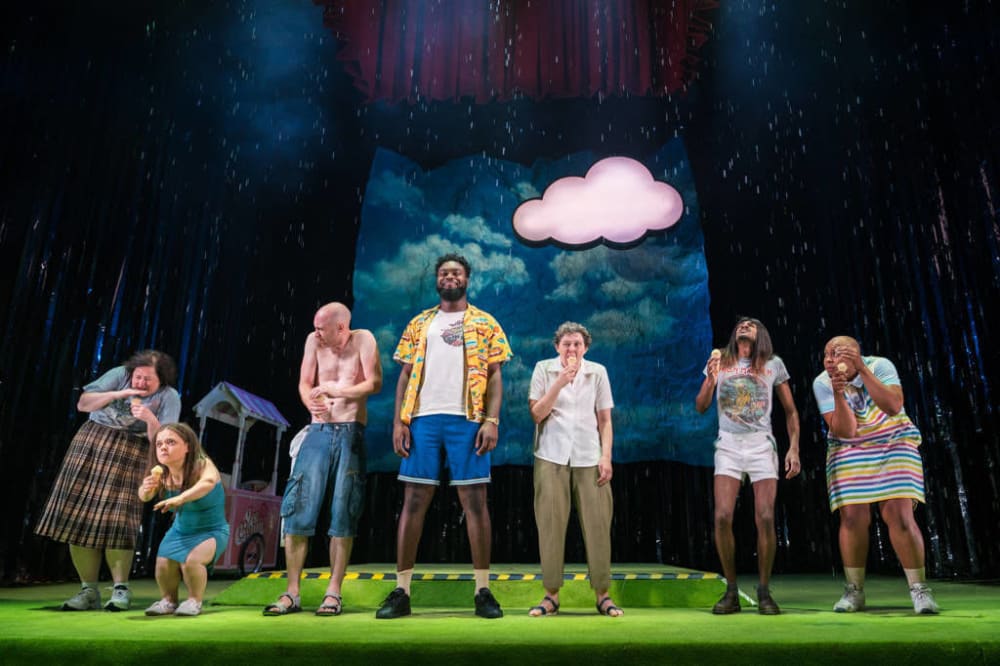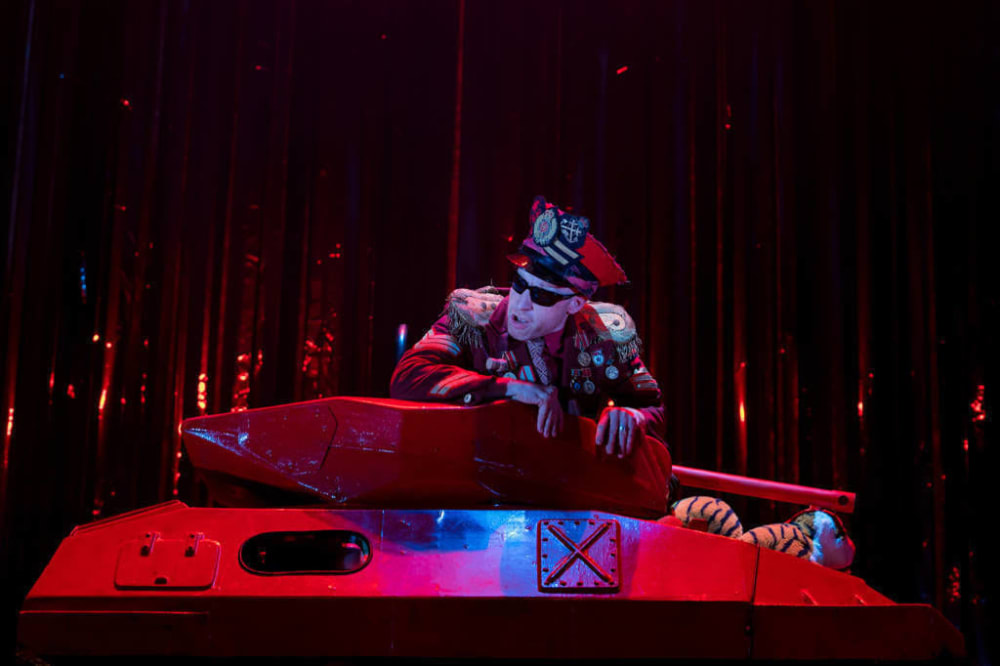 This is one of those theatrical experiences that leaves a fair proportion of the audience doubled up with laughter, while a number of the rest will depart long before the final curtain, or wish that they had plucked up the courage to do so.
Rather than using front of house on arrival, visitors are invited to enter the auditorium via an alley, meaning that they pass across the stage, where there is an opportunity to purchase an ice cream and listen to a five-piece brass band.
The opening of the play proper then features random characters extolling the virtues of village life in a rather directionless fashion.
Soon, though, death and destruction impinge, once again without appearing to follow any kind of obvious logic. This becomes a theme throughout a bloody 100-minute performance in which elements of physical performance draw laughs from receptive audience members, as do lines of dialogue that will leave others completely baffled.
The main story follows two members of the ensemble played by Abraham Popoola and Sophia Di Martino, eventually identified as Alex and Sam, although the script merely calls them Person and Daughter.
Following the death of Daughter's bigoted father, the pair instantly marry and then become allies in a terrifying, dystopian nightmare that might have some kind of existential or symbolic meaning although what that happens to be is unlikely to be obvious to the average theatregoer. At different times, warring reds and blues make appearances and then try to blast each other off the planet, lowercase angels and ghosts, not to mention a postal worker also make an appearance.
However, throughout the comings and goings, death overwhelms everything else in a variety of forms that start simply with a fatal lightning strike and the efforts of suicide bombers, before the colour-coded war provides its own killing fields and then a pandemic does its best to wipe up the few remaining people alive. There is even a comical incident of cannibalism, all testing out the skills of set designer Chloe Lamford to the full.
The whole thing comes across as absurd and quite possibly absurdist, featuring elements drawn from a number of different theatrical styles in an evening directed by Sam Pritchard that will undoubtedly prove a delight to those who get it and pure torture to everybody else.
Reviewer: Philip Fisher