Plastic Figurines
Ella Carmen Greenhill
Box of Tricks
The Lowry
–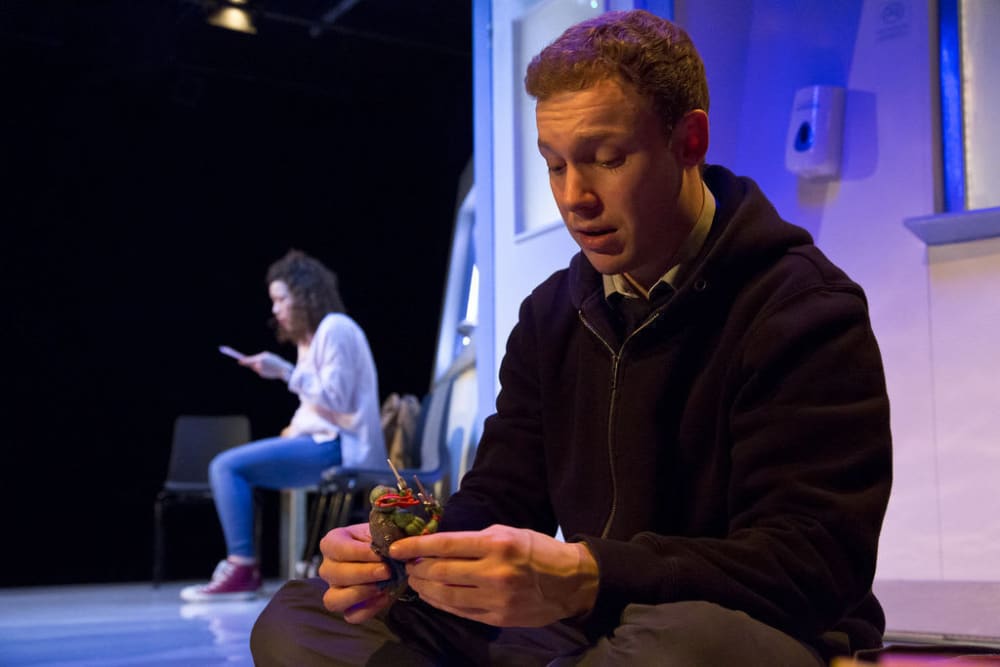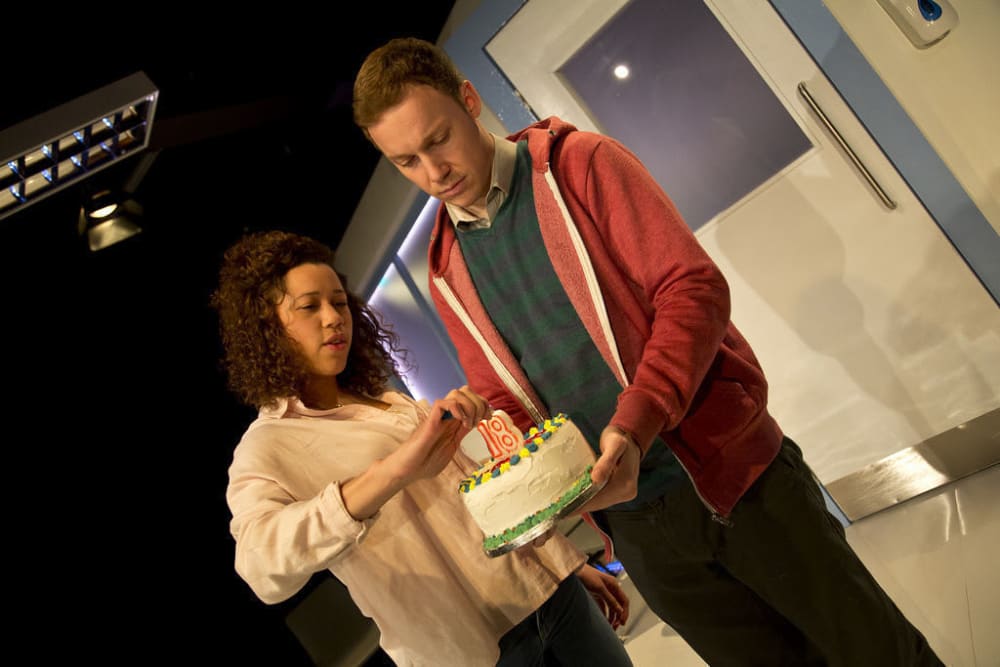 As writer Ella Carmen Greenhill explained when I interviewed her for the BTG podcast, this is a fictional story but many elements of it are based on aspects of her own life and family.
The play opens on a hospital corridor—a setting with which I have become very familiar over the last few months—which is used as the backdrop throughout, as the event that haunts brother and sister Rose and Michael is the death of their mother through Leukaemia. The jumbled chronology mixes scenes from before and after their mother's death, but the crux of the play is the relationship between Rose and Michael.
Michael is on the autism spectrum and, while he is able to lead an independent life to some extent, he needs a great deal of support. Rose had moved away to Edinburgh but returned to Manchester to look after her brother when their mother fell ill.
The play is a series of discreet episodes rather than a continuous narrative, each of which you could imagine being based on Greenhill's own experiences or those of the people to whom she has spoken when researching the play. Together they build up a touching, close relationship between siblings in a piece that is often very funny, despite its dark background. Like in Curious Incident, a lot of the humour comes from Michael's inability to comprehend the bizarre actions and attitudes of the rest of us.
The scenes are interspersed with occasional monologues from Rose, which don't add anything to the play and come across as more literary than dramatic. However Michael's own monologue towards the end, when he attempts to talk to his dead mother while Rose watches him discreetly, is quite moving.
The title appears to be a link to Tennessee Williams's The Glass Menagerie, as the plastic figurines are toy figures—actually from Teenage Mutant Ninja Turtles—that Michael collects and carefully lines up in order on his bedroom floor. They don't quite have the same resonance as in the Williams play—in fact there are a few areas where I was wishing for a bit more depth—but they provide another interesting anecdote based on truth that contributes towards their relationship.
There are very good performances from both Remmie Milner and Jamie Samuel as Rose and Michael and tight direction from Adam Quayle for Box of Tricks.
It's not flashy and bold or shouty and political, but as a nice little play about a family dealing with its own issues, it is touching and humorous and certainly worth seeing.
Reviewer: David Chadderton