Play Mas
Mustapha Matura
Orange Tree Theatre, Richmond
–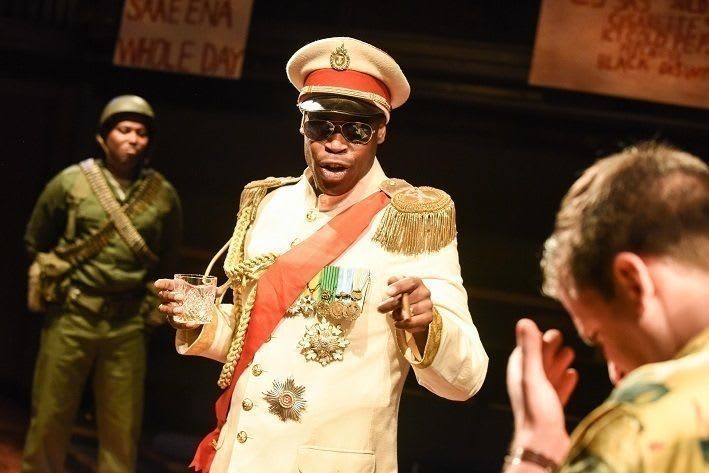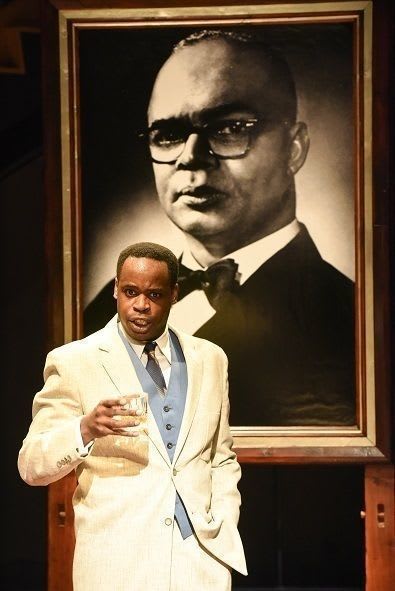 Mustapha Matura, who pleasingly attended the first night of this revival of his 1974 political comedy, was a real trailblazer.
Even today, black and Asian playwrights are few and far between in Britain but, when Matura came on the scene, he had very few peers.
Play Mas is set in the playwright's native Trinidad, the title being the local abbreviation for play masquerade, an encapsulation of the joys of a carnival, reputedly fit to compare with those of Brazil.
The location is invoked both by Libby Watson's design, which contains many local advertisements of the era, and a soundtrack featuring reggae favourites.
The play opens in the late 1950s in the tailor's shop of humourless, ascetic Ramjohn, played by Johann Myers. While he fronts the operation, pulling the strings behind the scenes is the fearsome Melanie La Barrie as his hilariously tyrannical mother.
The pair make life hell for their shop boy/servant-slave, Samuel. In a class-ridden society, the Indian-Trinidadians can do what they like to those of African descent and the only release available to Seun Shote's impressively calm character is the annual carnival.
Indeed, one of the highlights of the 2½-hour performance is a scene where, having been sacked for showing an interest in political matters, Samuel returns complete with machine gun, seemingly intent on murderous revenge.
At this point in proceedings, rather too many eerie incarnations conjure up the carnival breaking the rhythm although a drunken female Bishop is a gem.
Following a scene in which Samuel shows signs of climbing the political ladder, the interval allows time for five years or so to pass.
By that time, the former servant has risen to the position of Commissioner of Police with a hotline to the Prime Minister as well as a dreadful, shrill and self-important wife portrayed with gusto and wit by Lori Barker.
The shoe is now on the other foot as, during a state of emergency as revolutionaries threaten the country, Samuel pumps the now struggling Ramjohn for information about dissidents who may also be terrorists.
He is just as comfortable communing with one of those ubiquitous CIA "businessmen" of the kind that Graham Greene found so fascinating.
The comedy rarely lets up in an enjoyable evening, directed by Paulette Randall, which will give contemporary Londoners a good feel for Trinidadian life half a century ago. However, there are also some more serious political comments buried beneath the lightness and laughter, which will still ring true today.
Reviewer: Philip Fisher