Poet in da Corner
Debris Stevenson feat. Jammz
Royal Court Theatre Downstairs
–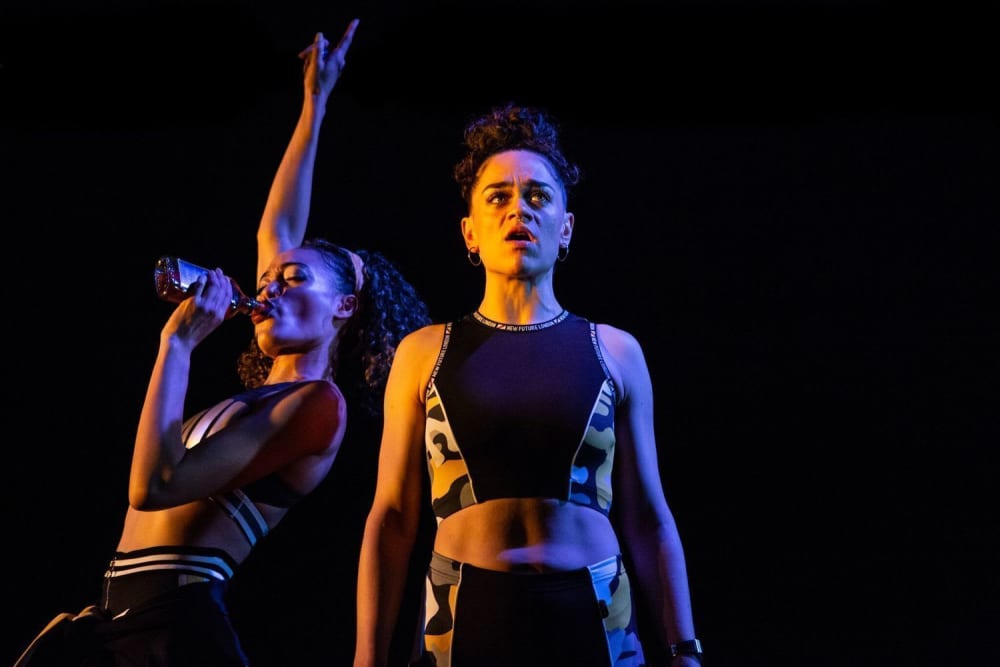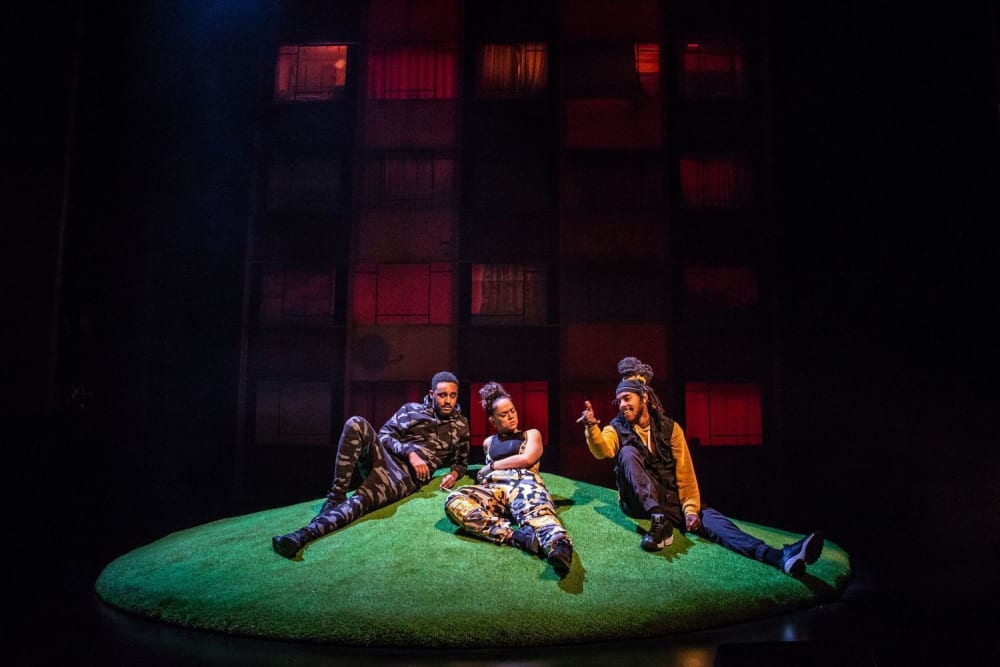 In an attempt to join new audiences, of late the Royal Court's Artistic Director Vicky Featherstone has gone out of her way to present visitors to Sloane Square with novel experiences that stray far from traditional well-made plays.
For better or worse, the latest venture on the main stage Poet in da Corner ticks that box in almost every way, although underlying the performance is indubitably an act of new writing, the theatre's guiding purpose.
The piece is presented under the banner of 14-18-Now WWI Centenary Art Commissions and is more specifically part of Represent, a series of artworks inspired by the Representation of the People Act 1918 intended to promote the work of young female artists interested in exploring democracy, equality and, perhaps most particularly in this case, inclusion in contemporary Britain.
On one level, the presentation is a semi-autobiographical coming-of-age drama. However, given that it was strongly influenced by Dizzee Rascal's album Boy in da Corner, perhaps it should come as no surprise that something with a writing team billed as "Debris Stevenson feat. Jammz" could easily be mistaken for a lively grime night rather than a staid play.
Indeed, Ms Stevenson's story, in which the poet and teacher portrays herself, is backed by a pair of DJs who sing and dance but also take significant roles as the 75-minute tale unfolds.
The events commence in 2001 before the 11-year-old Deborah had become infinitely cooler Debris or discovered that she was dyslexic.
The consequence of the latter affliction (if that is the correct term for learning dysfunction) was that while brother Tony made it to grammar school, admittedly prior to problems as result of drug dealing, little sis was condemned to not even the rather swanky local comprehensive but a sink school in another borough.
What subsequently unfolds is the tale of a sheltered young girl with a terrifying Mormon mother who gradually finds her way into real life, significantly influenced by her first real friend SSVyper, , moodily played on stage by co-writer Jammz. This pairing works well together especially when they become duelling rappers competing for verbal and intellectual supremacy.
While they impinge to a minor degree, sex and drugs and (well grime actually) help the story to rock and roll along, at the same time entertaining an audience that in many cases might well never have heard the like.
Learning about an artist's growth as a woman and a writer is always of some interest. When it is presented like this, the evening becomes something completely different and, depending upon the willingness of viewers to do what the show's primary writer took so long to manage, letting go, it can also be great fun.
Poet in da Corner looks and sounds great, is always loud and lively, at times very moving and even laugh out loud funny. This kind of work may not appeal to every taste but anyone willing to embrace a combination of grime, physicality and biographical storytelling should definitely give it a go.
Reviewer: Philip Fisher