Pomona
Alistair McDowall
Orange Tree Theatre, Royal Exchange Theatre and the National Theatre
Royal Exchange Theatre, Manchester
–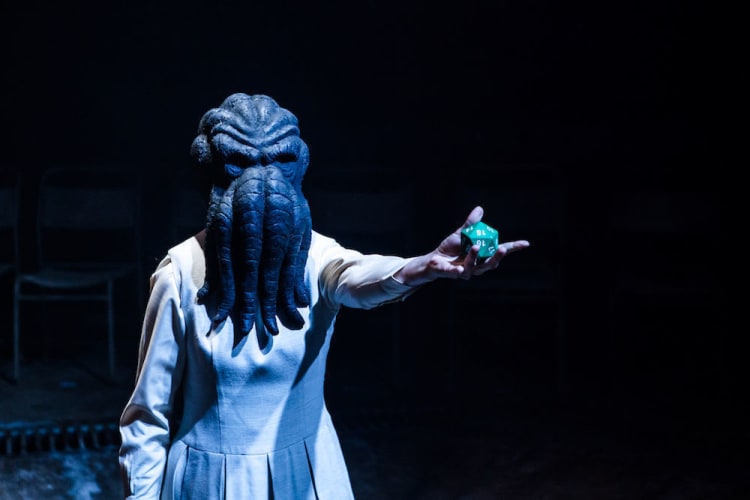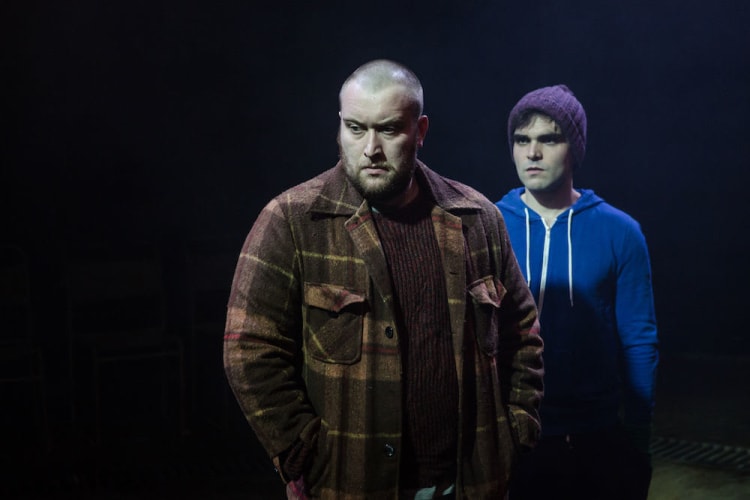 Alistair McDowall returns to the Royal Exchange after his Manchester Theatre Award- and Bruntwood-winning play Brilliant Adventures two years ago with a play that has already received some acclaim in London including a Most Promising Playwright award in the London Evening Standard Awards, announced only this week.
Pomona originated in-the-round at the Orange Tree in Richmond before transferring to the National Theatre's temporary space, so fits neatly into—and takes full advantage of—the Royal Exchange's unique main stage in the city where it is set.
Pomona is, believe it or not, an island within walking distance of the centre of Manchester on the Manchester Ship Canal, a former dockland built on the site of the Pomona Gardens and zoo but now a derelict wasteland. Georgia Lowe's bleak design isn't likely to be adopted by the Manchester tourist board but is exactly right for the play, with a stage dominated by a huge concrete grid lit by flickering fluorescent strips.
The play begins with a girl, Ollie (Nadia Clifford), asking for help to find her lost twin sister from Zeppo (Guy Rhys), who owns most of the city but doesn't get involved with anything—and is obsessed with chicken nuggets. Then we see excerpts from a few other apparently unrelated stories before a scene in which Charlie (Sam Swann) and Keaton (Sarah Middleton) appear to be playing a role-playing game (RPG) of the story we have been watching. So is this all the RPG story or is it real?
This method of bringing together disparate stories part-way in is common on TV, particular in detective stories, but without the fast cutting of film and with the added delays of the current trend of choreographed scene transitions, it takes a bit too long to get to that important consolidation scene.
By the end, the story turns in on itself so those telling the story are actually part of the story so it isn't clear what's real and what isn't. But the play is its own, closed little world that only really comments on itself and doesn't have a great deal to do with the place after which it is named (or the Roman goddess of fruit trees, gardens and orchards after whom the place was named).
It's an intriguing piece that has deservedly won the young writer some recognition, but the freedom of the big stage has produced a play that doesn't work quite as well as his previous play with the restrictions of one set and a studio space. The dialogue with its inane chatter of random subjects is Pinter via Tarantino but done very well with great wit and imagination—it's often very funny.
There are strong performances all round, but especially from Sam Swann who, as Charlie, brings out all of the humour in McDowall's script. At its best, Ned Bennett's production is slick with some interesting use of sudden complete blackouts—emergency lights and everything—to reposition actors for the next scene.
While the story doesn't feel like anything new, the way it is told, despite its flaws and over-indulgences, and the humour of the telling make it worth seeing, and make McDowall still a young writer to watch.
Reviewer: David Chadderton