Pondling
Genevieve Hulme–Beaman
Gua Nua
Underbelly, Cowgate
–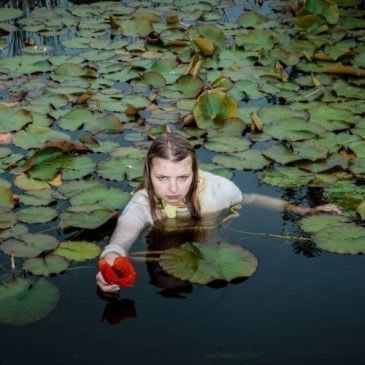 Irish company Gua Nua has brought a solo show to Edinburgh that is clearly meant to seduce thanks to an acting performance from writer Genevieve Hulme-Beaman which is in a tradition which most might imagine had disappeared generations ago.
Eschewing realism, Miss Hulme–Beaman plays a farm girl of around 12 with high falutin' views of the world and her place in it. She does so with constant exaggeration of gesture, maintaining top volume throughout her performance.
For 70 minutes, we are obliged to watch and listen to the girl fantasising about an older boy who clearly has no interest and then a glamorous neighbour, with whom she wishes to commune.
Whether this girl is actually mad or just misguided remains unclear. Nor is her family given much of a look in, though she appears to be a lonely single child whose closest friends are the chickens.
Reviewer: Philip Fisher