Precious Little Talent
Ella Hickson
Trafalgar Studios 2
(2011)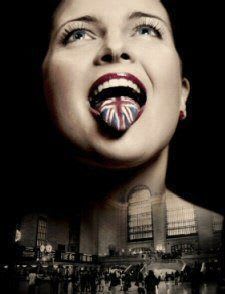 When it played at Bedlam Theatre in the 2009 Edinburgh Festival Fringe under the writer's own direction, Precious Little Talent clearly had the makings of a good play but was a long way from the finished product.
Now, the fully developed version announces to those who had not already discovered the fact that Ella Hickson is already one of the best young writers around.
This is a relatively low-key West End appearance in a small studio space but there is every chance that, if she continues to develop, this excellent playwright who is still only in her mid-20s will grace much larger houses on a regular basis in future,
This young lady uses language like someone who loves it passionately, creates characters that you feel as if you know and has the ability to develop a series of plot lines and balance them satisfyingly.
Precious Little Talent is set in and around the Lucy Osborne-designed Manhattan apartment of George, a 60-year-old Englishman played with real heart by Ian Gelder. He is a linguistics professor who is losing his language to disease.
George has skipped his home country in order to protect his beloved daughter Joey, passionately portrayed by Lark Rise to Candleford star Olivia Hallinan, from seeing his inevitable mental deterioration.
The brave man has landed up in Greenwich Village where he has had the good fortune to find the most caring of carers, Sam. Anthony Welsh takes the role of a teenager from a deprived background who wants to be a doctor but is forced to start at the very bottom.
Sam shows great compassion for not only the sick man but also his depressed daughter, though physical attraction helps him to empathise with red-headed Joey. The initial meeting between the youngsters from opposite sides of the Atlantic is hilarious and joyous as seen through Sam's eyes and then those of Joey.
George's speech explaining what it means for a highly intelligent and very courageous man to be losing his mind to dementia is unbearably poignant and the responses of his two colleagues also hit the centre of their targets.
Ella Hickson even gives this new version something of a political dimension by associating the characters with the hope attached to the arrival of America's first Black President.
Precious Little Talent may not be perfect but is a truly impressive play by any standards and benefits from James Dacre's smooth, assured direction. It indisputably marks Ella Hickson out as someone who already has an abundance of that "T" word.
Do not miss it if you want to learn about the human heart, life today from both English and American viewpoints and the terrible impact of dementia or just want to be able to say that you saw Ella Hickson before she was famous.
Reviewer: Philip Fisher