Present Laughter
Noël Coward
Old Vic Theatre
–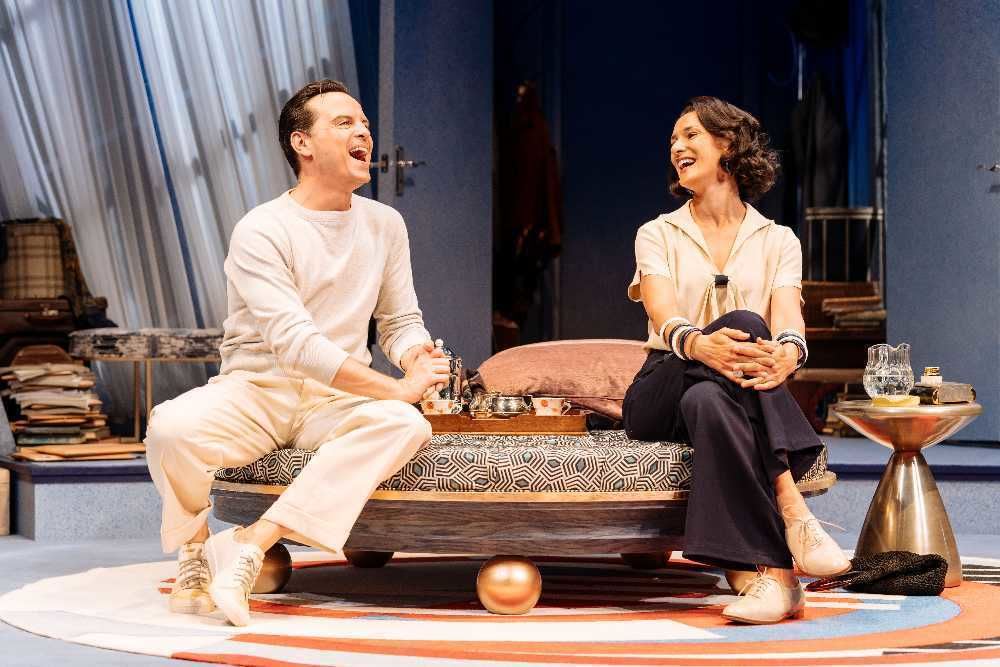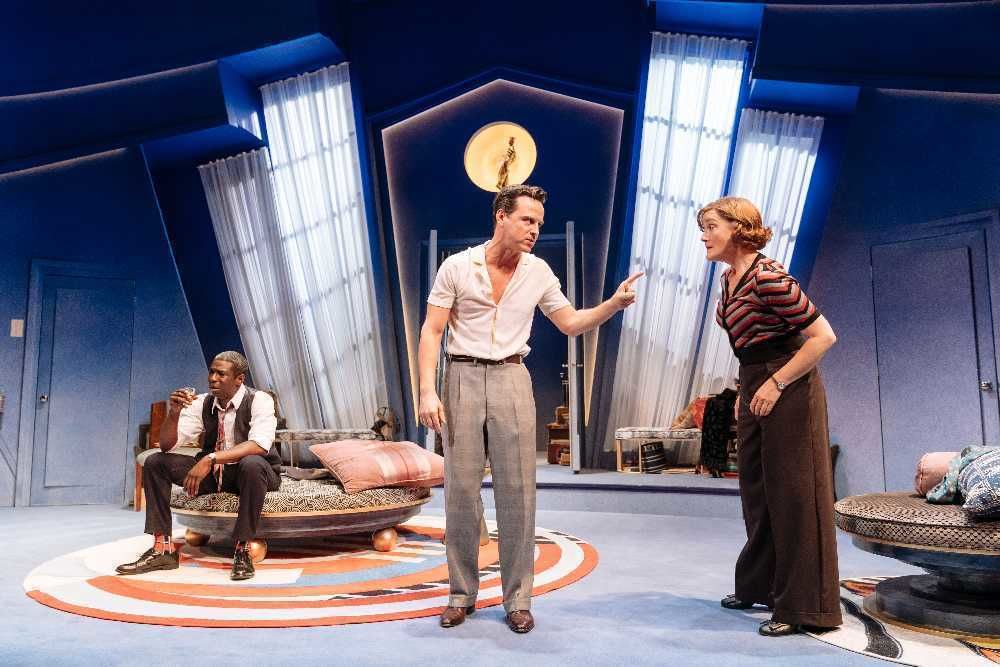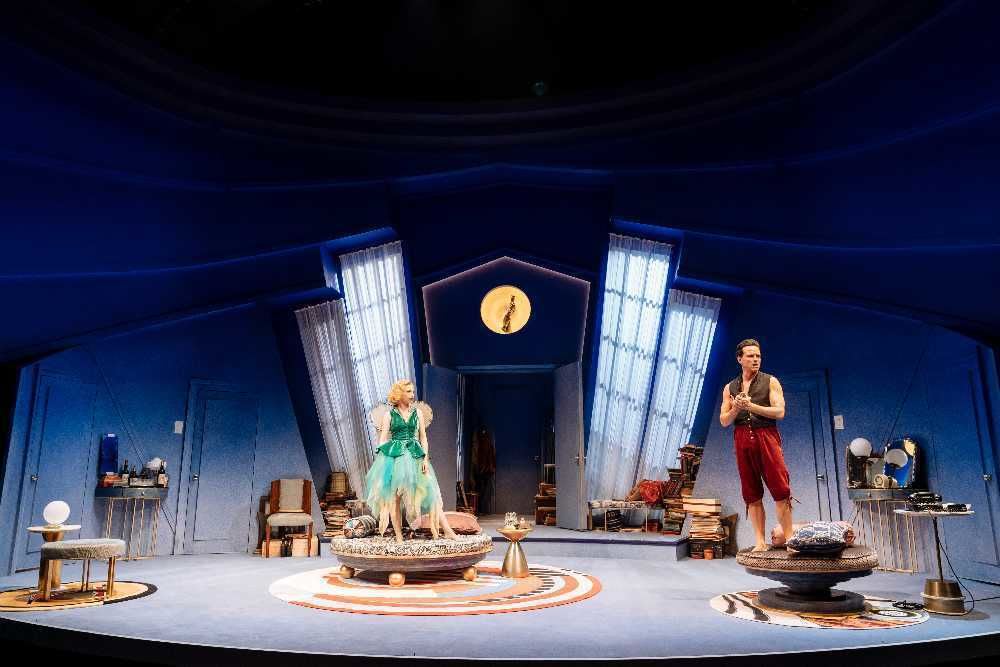 The vogue for changing the gender of one or more characters (or the actors portraying them) in classic plays as become so popular that audience members might be nonplussed if a piece was played absolutely as written.
Present Laughter is undoubtedly a modern classic and, true to form, Matthew Warchus has made some quite drastic adjustments, which not only change the appearance but also the whole character of the work.
Although the play was written in 1939 and first performed during the Second World War, it is hinted that this production is set a few decades later, judging by the music played to welcome the audience.
Rob Howell's sumptuous set is a thing of beauty in its own right. With art deco influence and a royal blue background, it helps to blur the time question, as do his costumes, a number of which are mildly hippyish.
Andrew Scott, a contender for the title of Britain's favourite actor following starring roles in Sherlock and Fleabag, plays central character Garry Essendine, an actor who is so over-the-top that he very deliberately becomes his own caricature.
He may speak in the clipped tones of the playwright and deliver his incomparably witty lines but this Garry Essendine often comes across as something closer to Kenneth Williams under extreme and continuous pressure.
While our host thrives on stress, events that take place on the eve of a tour of Africa would be enough to drive anybody insane, certainly a highly-strung actor with what amounts to a social death wish.
The star is marshalled by two wise ladies, each a little in love with him. Sophie Thompson is delightful as long-suffering secretary Monica, while Indira Varma plays her calm equal as wife Liz. Each is a much-practised expert in pouring oil on waters that Garry effortlessly but constantly troubles.
While there are stage matters that make life difficult, almost all of the star's difficulties stem from sex, although Luke Fallon as mad young Roland seems intent on a purer brand of hero worship.
Whether Garry is trying to escape from a brief dalliance with Kitty Archer's ingénue Daphne or facing a rerun with the spouse of an old friend, the problems just keep repeating.
The novelty in this production is that rather than bedding his financer's wife, a gender change hints at the homosexuality that Coward was hiding. As a result, it is Enzo Cilenti as amoral Joe (Joanna in the original) who becomes insufferable, driving everybody to distraction, including Suzie Toaze as his rather butch wife Helen (Henry in the original) and Abdul Salis playing his lover, Morris (Morris in the original).
The re-writing has a significant impact on the depiction of Garry himself. In Andrew Scott's hands, he becomes even more bitchy and very camp but remains extremely funny.
This kind of gender change generally does little to enhance the viewing experience but, given that Noël Coward would almost certainly have written some of the characters as male had the law at the time permitted him to do so, it becomes an intriguing experiment.
Thanks largely to a towering performance from Andrew Scott and great support, particularly from Indira Varma and Sophie Thompson, this 2½-hour-long evening is both novel and very amusing.
Reviewer: Philip Fisher