Privates on Parade
Peter Nichols
Michael Grandage Company
Noël Coward Theatre
–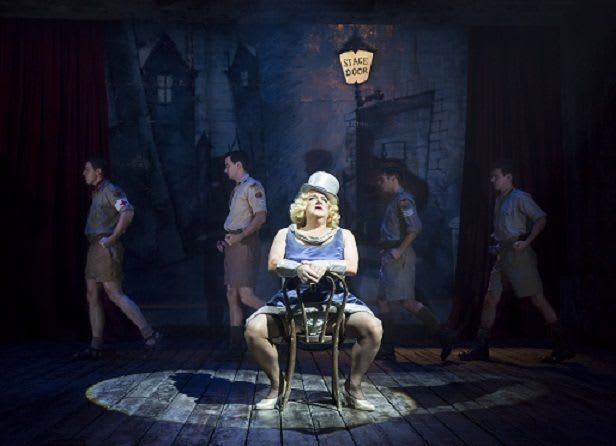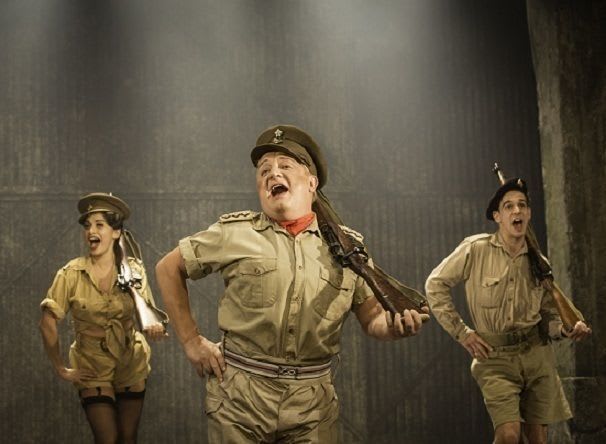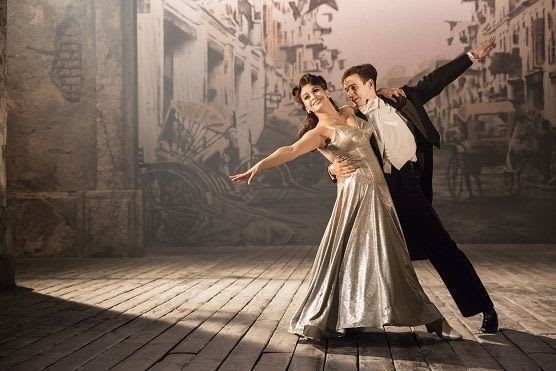 During his time as artistic director at the Donmar Warehouse, Michael Grandage achieved the kind of consistent success in both artistic and commercial terms that most directors only dream of. He also dipped a toe into the waters of larger West End theatres, with mixed results.
His new company is equally ambitious, containing actors of the quality of Dame Judi Dench, Jude Law and Daniel Radcliffe in an opening season of five highly varied plays.
To set the ball rolling, he has asked Simon Russell Beale to play a role that could have been written for him, Acting Captain Terri Dennis in Peter Nichols's semi-autobiographical 1977 play exaggerating his National Service experiences in the Far East, Privates on Parade.
We have seen Simon Russell Beale do most things over the years and he always does them well.
This latest incarnation is the campest army officer who can never have existed, in a play that, in part, demonstrates the folly of war by using songs in a similar fashion to Oh What a Lovely War.

Privates on Parade goes far further, not only exploring the troubled lives of homosexuals before their inclinations were legalised but also through comedy addressing some other troubling issues that blight lives just as much today as they did in 1948 when these events took place.
Colonialism is seen from two separate angles. First, there is arch aristocrat Major Giles (Gillian) Flack, played with the stiffest of upper lips by Angus Wright. He struggles to see merit in anybody beyond his own class other than as servants, while the locals come even lower down the pecking order.
He is mirrored to a degree by archetypal, viciously comic Sergeant Major Reg (Regina) Drummond played by Mark Lewis Jones.
This drunken sadist not only delights in attacking his homosexual colleagues but goes considerably further when it comes to Sophiya Haque as the concert party's solo female performer, Sylvia Morgan. The fact that she has a Welsh accent and name means nothing to her almost-compatriot, since she is a "half caste" with Indian blood running through her veins.
This gives the natural bully an opportunity to take advantage in every sense of the word, before succumbing to an early and hardly lamented death when one of his moneymaking ventures misfires.
His place is taken by the Nichols figure, Joseph Timms playing the fresh-faced innocent, Steven Flowers from Swindon. To be fair, he hardly treats Sylvia Morgan any better, happily bedding but certainly not wedding her.
The squaddies get their own chances to shine, with John Marquez in the role of Len (Leonora) Bonny, a foul-mouthed Brummie accordionist, the pick of the bunch.
Nicholls expertly weaves his way around all of these issues, accompanying them with traditional and more recently written songs by Dennis King. As well as giving the whole company a chance to get laughs from double entendres, sing and dance (Angus Wright being hilarious at the latter discipline) they also give Russell Beale free rein to imitate inter alia Carmen Miranda, Marlene Dietrich and, less expectedly but highly appropriately in the theatre named after him, Noël Coward.
In what could easily have been the Simon Russell Beale show, potentially making him a hot tip for end of year Best Actor awards thanks to his gift for getting laughs and weaselling his way into the hearts and minds of everybody watching, Michael Grandage marshals his troops ably.
In doing so, he ensures that the whole cast has an opportunity to show off their talents, in Christopher Oram's recreation of the shabbiest of warehouse venues, during a hilarious 2½ hour performance packed with great jokes, that builds to a moving climax, reminding us all of the tragedy that can arise out of even the least significant of conflicts.
Privates on Parade seems destined to be a mega hit, heralding a fantastic season, and richly deserves to be.
Reviewer: Philip Fisher